Caleb Tan reviews the all-star horror comedy that takes fine dining to disturbing extremes.
The Menu (2022) provides a course of both comedy and horror – a combination that reveals the irresistible if unexpected flavours of both genres.
A five-star treat awaits the audience. Nicely plated with a wholly original storyline by Seth Reiss and Will Tracy and served by director Mark Mloyd (executive producer of hit TV dramas Succession and Shameless), The Menu invites us to spend an evening with a group of elite diners at the haute-cuisine 'Hawthorne' restaurant on an offshore island, only accessible via boat.
The beginning echoes that of Agatha Christie's And Then There Were None (2015). Neatly dressed men and women of high social and economic status board a luxury yacht to a secluded offshore island. What is the worst that could happen – death? Think much worse.
When the boat starts to pull away from the island, after offloading the unsuspecting diners, we begin to feel a sense of claustrophobia and panic – will they all live to leave?
Anya Taylor-Joy, Nicholas Hoult, Janet McTeer, Reed Birney, Judith Light and John Leguizamo, form the cast of wealthy guests at celebrity chef Julian Slowik's (Ralph Fiennes) exclusive restaurant. Nicholas Hoult's Tyler is an obnoxious foodie (as per the actor's typecast) and fanboys over Chef Slowik's epicurean curations, alongside the unwilling and unknowing Margot Mills (Anya Taylor-Joy), who is dragged to the dinner as a last-minute replacement. Once they are seated, Chef Slowik introduces each of his creations with wonderfully absorbing narratives that showcase the pride he has for his craft. Meanwhile, Elsa (Hong Chau) is at his side, another one of the star chef's tools, with little to no impact on the plot's development.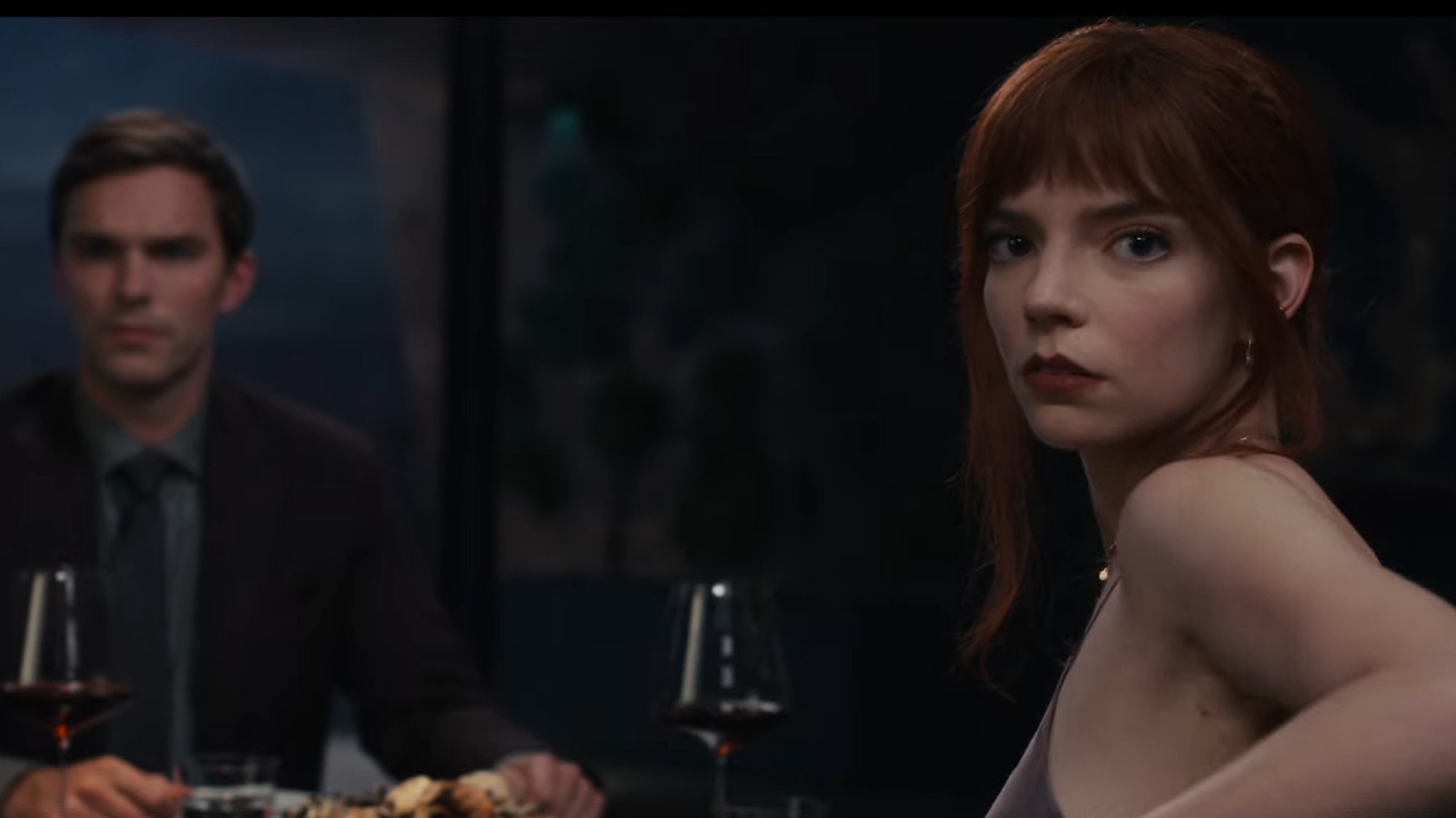 The Menu both delights and disgusts. Its scenes of Michelin-standard gourmet creations tickle viewers' gustatory senses, only to be juxtaposed with the stomach-churning bloody visuals that give the film its horror-comedy label. If director Mark Mloyd is the head chef, editor Christopher Tellefsen (Moneyball, Assassin's Creed) is indeed the sous chef. Through his chic editing, combined with the expert advice of culinary professionals, each scene is dished out with taste to a theatre of eager diners.
Like Parasite, Squid Game and The Platform, The Menu is a story about class. Seeing Adam McKay, Betsy Koch and Will Ferrell listed as producers, you should know what to expect – the film is not to be taken too seriously. At a couple of self-aware moments, the film purposely shoots itself in the foot, raising the questions of whether we really have the right to be critiquing or reviewing it? Why do we judge artists for their work? Nonetheless, the film underscores a seldom-featured theme: don't forget your original intentions, adding a wholesome touch to a chilling story.
With the best of Parasite's masterful plot and worst of The Platform's gruesome graphics, The Menu is simultaneously the best and the worst film I have put myself through this year.
The Menu is currently showing in cinemas. Watch the trailer here: