BFI's London Film Festival is in town! The FilmSoc Blog is back for the 65th edition of the city's largest film festival, delivering a look at the hits and misses of the 2021-22 season.
Dominic Ko reviews Edgar Wright's psychological horror which takes a trip through 1960's North London desires of fame, fortune, and the sacrifices people are willing to make in order to achieve them.
We love fantasising about the past – both our personal and historical past. But as they say, nostalgia is a form of denial – denial of the painful present. When one struggles to cope with their present, it is easy for them to erroneously romanticise being 'born in the wrong era', ignoring the harsh realities of that period they crave.
In his highly anticipated psychological horror Last Night in Soho, director Edgar Wright seeks to warn others of the pitfalls of romanticising the past, crafting a cautionary tale to any potential time travelers in the audience. At the same time, it lambasts how even decades on, women continue to be sexualised and misogyny remains deeply entrenched in the streets of London.
The film opens with a needle drop: a delicately crafted dance number to a '60s record. Aspiring fashion designer Eloise (Thomasin McKenzie)'s effusive excitement is infectious as she prepares to move from countryside Cornwall to glitzy, cosmopolitan London. On arrival, she finds her new life in London overwhelming and struggles to navigate the social minefield a fresher would face, a behemoth amplified in her competitive, prestigious London fashion school.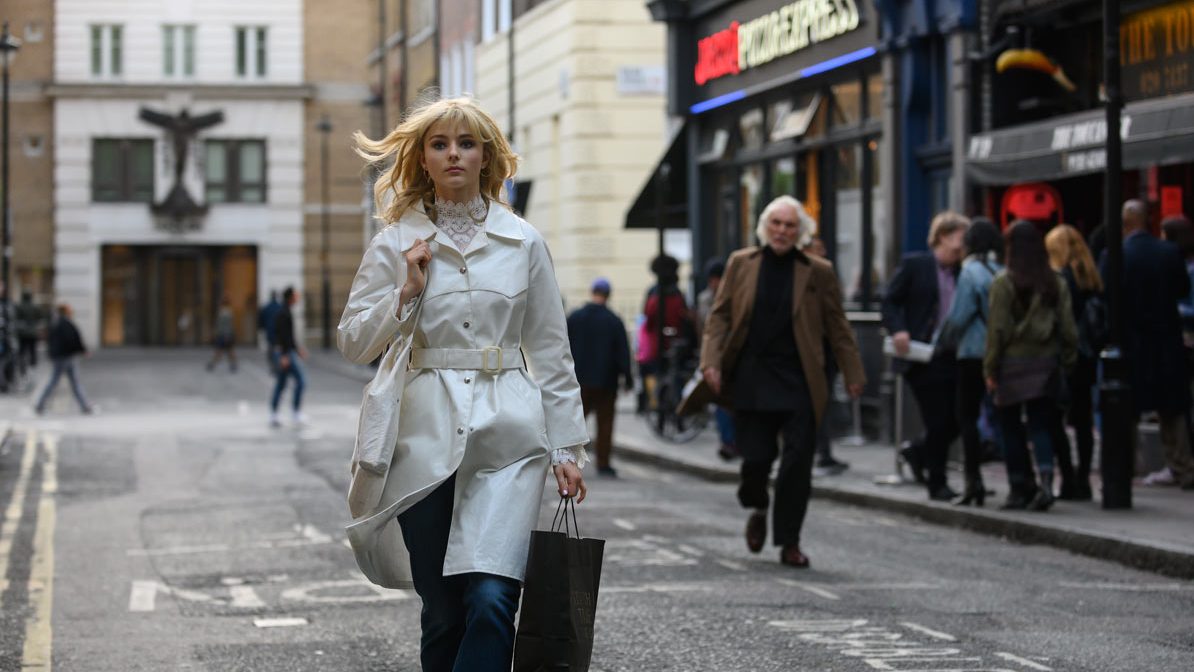 Distinguished and ostracised for having an old soul, she seeks her own sanctuary in an attic of a prudish, grouchy landlady ('60s film icon Diana Rigg in her final film role). It is there on Goodge Street, against the backdrop of flashing lights from a French restaurant and the BT tower, Eloise gets sent back in time to the '60s, sharing the body of Sandie (Anya Taylor-Joy), a similarly ambitious artist who wishes to begin her career in singing. Sandie's confidence and ambition draws the attention of many around her, including club manager Jack (Matt Smith, in a very unsympathetic role). However, as Last Night in Soho repeatedly reminds us, London was and still is a very dangerous city. Not soon after, the evening explorations in the past start to get darker and more dangerous as Eloise struggles to find a way out as her past and present begin to converge, with a silver-haired stalker (Terence Stamp, another '60s icon) hot on her trail.
The film features some of Edgar Wright's most kinetic and colourful shots in his illustrious career. Once again, his flair for visual story-telling and his knowledge of film history take center stage as he vividly introduces the Swinging '60s, ensuring the audience falls instantly in love with this hypnotic time period, just as Eloise does. One of his greatest feats of choreography was a dance sequence where Eloise and Sandie seamlessly switch places with Jack. According to an interview with Wright, it was done practically in one take, without any CGI or edits. I eagerly await the behind-the-scenes footage for that scene, as with many others, as Wright revealed he employed double sets, mirrors, and other practical tricks to keep all three actors on set at the same time. Wright's reliance on practical effects is a testament to his creativity and reverence for old cinema, doing things the same way they did without the aid of today's technology.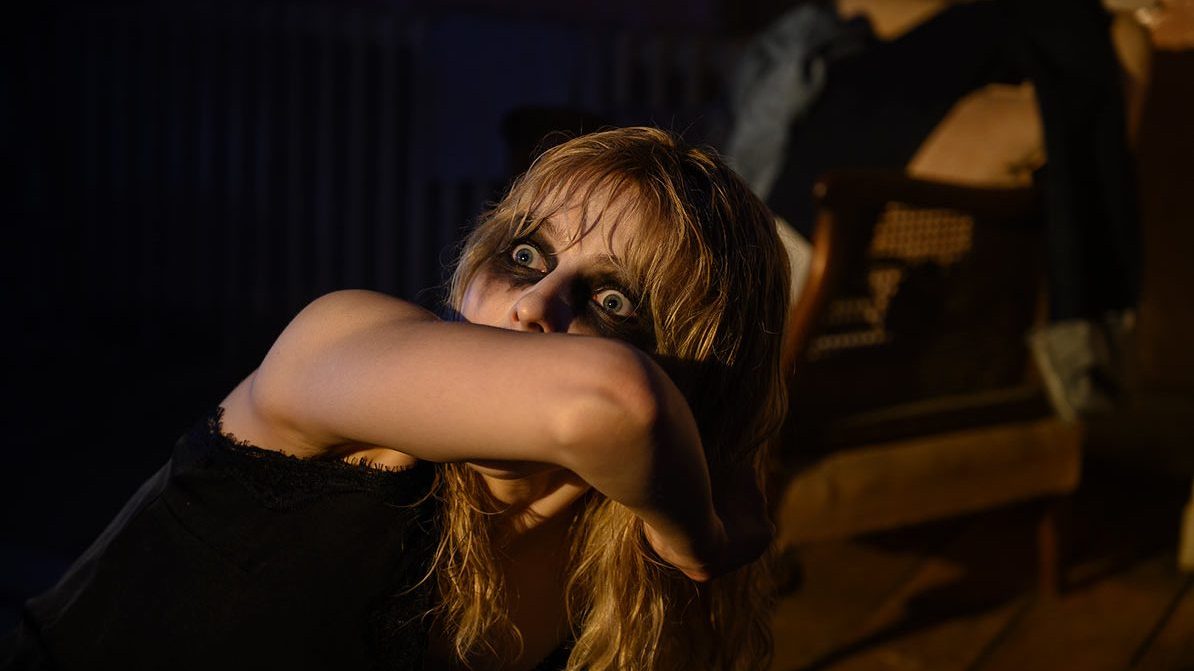 He pays homage to horror films from British past with spiritual elements of Nicolas Roeg's Don't Look Now and the inherent trauma of womanhood from Roman Polanski's 'Repulsion'. Wright succeeds in creating a compelling, tense thriller with scares well earned from the psychological turmoil of the main lead, Eloise. To Wright's credit, what he made scarier than the ghosts in the movie was the rampant sexual exploitation of women in the '60s and how vulnerable women remain to be today. However, his critique on gender roles falls slightly short at the end, especially with the big reveal that came and concluded abruptly without room to breathe. On that note, the ending is expected to polarise viewers. What could be done better at the end was also wrapping up Eloise's tragic backstory and issues with her mental health, a plot point that was well-included but not fully addressed.
However, all the faults were swallowed by Wright's cinematic brilliance and the film has no shortage of positive attributes, including a meticulous production design, lavish period costumes, as well as an outstanding, sympathetic performance by Thomasin McKenzie and Anya Taylor-Joy. McKenzie displays wide range in her portrayal of a vulnerable, yet resolute fresher in London. It is only the latest in a slew of great roles, including Leave No Trace and Jojo Rabbit. With her trajectory, it won't not be long before she cements her position on top of Hollywood's A-list. I found her performance extremely sympathetic, having just moved to London myself, living around Fitzrovia like her character. This is a film not to be missed by UCL freshers and I expect them to appreciate familiar settings and backdrops, some involving our beloved BT tower.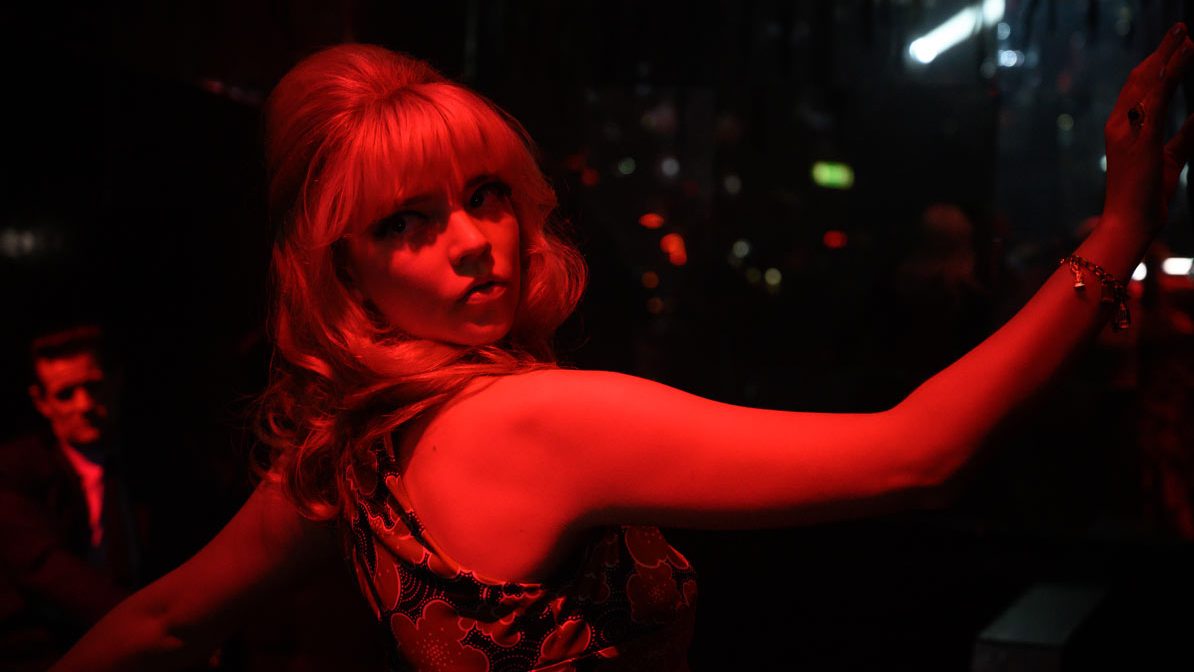 McKenzie is joined by a strong supporting cast of British sixties icons, and newcomers such as Michael Ajo, who plays a well-meaning but simple, one-dimensional classmate. Yet he delivers the movie's best jokes on the North London, South London divide that left my theatre of Londoners roaring in laughter.
It is very clear that Wright intended to write a strong love letter to London, and succeeded he did. It is no surprise it is one of the leads for the London Film Festival – I can't think of a more appropriate headline film. Excitingly paced, colourfully shot with a complex hue of gender issues, Last Night in Soho is a must-see this Halloween season. It can get campy at times but all is done in good fun as a homage to pulpy horror flicks from decades back. It was a privilege for me to catch Last Night in Soho in Soho, stepping out onto the set location from my theatre, and I hope you students will relish this opportunity too.
Last Night in Soho will be in UK cinemas from the 29th October 2021