BFI's London Film Festival is in town! The FilmSoc Blog is back for the 65th edition of the city's largest film festival, delivering a look at the hits and misses of the 2021-22 season.
Alexia Mihaila reviews Apple's avant-garde documentary of New York's rock band The Velvet Underground! Now premiering at the BFI London Film Festival.
Todd Haynes is known for his avant-garde portrayal of the late '50s, early '60s New York City scene, e.g. Carol, and for his interest in art and music specifically, previously documenting Sonic Youth in Corporate Ghost: The Videos: 1990-2002 and his innovative Barbie doll short, Superstar: The Karen Carpenter Story (1987), about the Carpenters struggle with fame. Combining that with his prominent queer directorial voice makes the anti-hippie legendary rock band, The Velvet Underground's, documentary a masterpiece embodying the livid spirit of all band members.
The Velvet Underground is a videographed scrapbook telling the story of the misunderstood New York band, focusing on all bandmate's stories, not only Lou Reed's. Each shot of the members feels like a confession due to the screen being split in half: on one side a visual aid of all events narrated, on the other side a candid-shot video of the musicians telling their story. All shots of the band are filmed in their early prime; we know they made it, but how long did it take for that?
Misapprehended, fans of improvisation, all had reasons why music or poetry was their only outlet to feeling understood. Lou was angry at people for rejecting him, which was one of the main reasons he started playing the guitar on his own. If he was uncomfortable, he liked to make others uncomfortable too so that he'd feel better about himself; since his teacher wouldn't teach him Blue Suede Shoes, he started playing the guitar alone alongside records. His chaotic, dark energy attracted him to improvisation and so did his fellow VU bandmate, John Cale. Rejected by the public and everyone else around them, the Velvet Underground, once formed, found solace in the late '50s meeting of great artists' minds in New York City. "I'm a poet," Reed publicly declared in 1971 at the Poetry Project at St. Mark's Church, New York. Even when considering himself a poet first, he always knew he wanted to be a musician: "I want to be rich and I want to be a rockstar and I will be rich and I will be a rockstar."
At University of Syracuse, the frontman and his previous bandmates had to change their name each time they played a gig because they were always so rebelliously violent that people wouldn't hire them twice. Lou would set up scenarios just to have material to write about and most of the Velvet Underground's lyrics were just his poems over improvised music. He would write about sorrow, being inspired by Allen Ginsberg lyrically and by The Dream Syndicate, La Monte Young, and Tony Conrad musically. None of their concerts would sound the same, which also translated into their recordings as pure unfiltered noise. Their sound engineer would leave the studio headaching just to keep everything untouched in the final cut.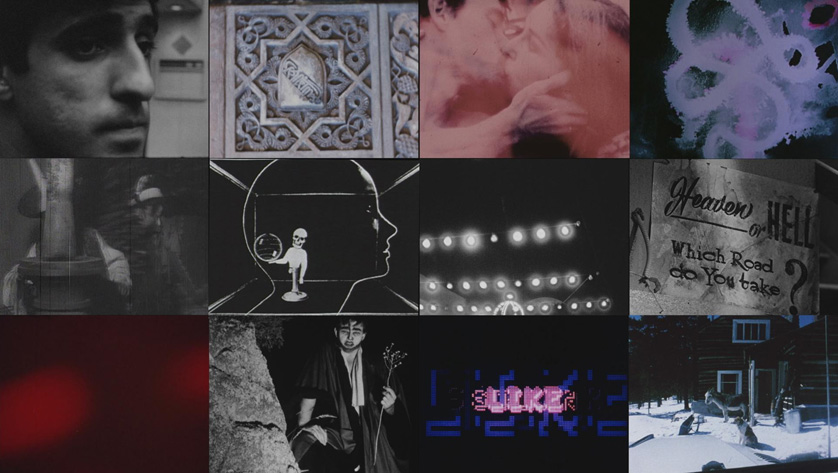 The Velvet Underground were not commercial at all. They wholeheartedly rejected the 60's hippie-all you need is love-movement and despised West Coast artists like Frank Zappa that encouraged it. In their words: "you can't change lives by handing flowers." They didn't conform to the norms; to Lou "if it's not degrading, it's not hot and It's not sex" then it's not love, and love sold. They aimed to explore their own feelings and play them regardless of what was expected of them, thus catching the eye of big New York art scene names like Andy Warhol who would push them to be comestible to the public. The New York's exploding art scene -Andy Warhol, Jack Smith, Lou Reed- all hung out in gay bars which turned into a congregation of the intellectually misunderstood artists that built the whole underground art scene world. 
Keeping in mind that Lou was not a good-looking frontman, his voice was plain and emotionless, their lyrics were depressing and Velvet Underground's music skills were not a highlight, Andy brought Nico into the mix to play with them on their first album just to put a pretty face to the band. Both Nico and Andy were in love with Lou because even though he couldn't sing, he couldn't play, everyone loved his vibe. Andy also promoted their concerts, designed the album's artwork, and acted as their manager which helped them a lot to breakthrough in the early years since Warhol was well-established by then. He tried to push them to evolve artistically and was looking forward to seeing them succeed: everyday Lou'd write ten songs and Andy would say he's lazy for not writing fifteen.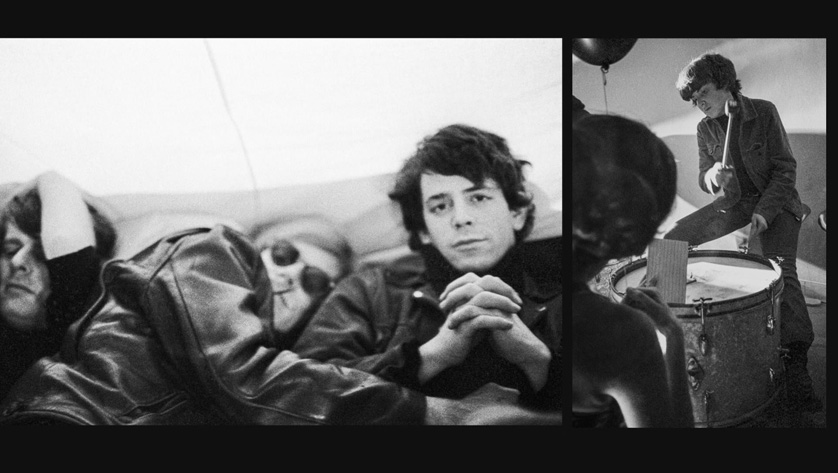 Todd Haynes focuses also on the dynamic of the band; how Moe Tucker felt being a female drummer, the only female in the band prior to Nico joining, as well as her life after VU. Nico is also under scrutiny in the documentary in order to make the public understand her influential role in the band although being with them for only one LP: The Velvet Underground & Nico.
The documentary perfectly describes the chaotic, improvisational, resigning, and self-destructive attitude of The Velvet Underground while diving into the importance of the early '60s New York art scene and the impact of queer culture and collaboration between intellectual minds. By the end of the screenings, you realise all bandmates were exceptional but none of them would've made it without working as a team and coming together. Overall it is a well-documented art piece that revives the spirit of the legendary rock band: The Velvet Underground.
The Velvet Underground is out now on Apple TV+: