BFI's London Film Festival is in town! The FilmSoc Blog is back for the 65th edition of the city's largest film festival, delivering a look at the hits and misses of the 2021-22 season.
Mara Dinu reviews Netflix's atypical western, a psychological drama of a repressed and angry providential society. Now premiering at the BFI London Film Festival!
Horse hooves beating the dusty ground, depraved parties, an increasingly heavy atmosphere, and this sinister tune reeling obsessively in the background. Jane Campion managed to intertwine all these elements in The Power of the Dog, a 1925 Montana story based on Thomas Savage's novel, while still keeping an airy plot, giving the characters enough space to develop and interact, with nobody rushing their process. As the story develops, you start realising that you will never get to truly know these people, since we can only see the surface of all their struggles. It feels like everyone has a hidden, unreachable secret eating them up from the inside, making their actions seem out of proportions and their day-to-day existence more than disturbing, akin to a fight for survival.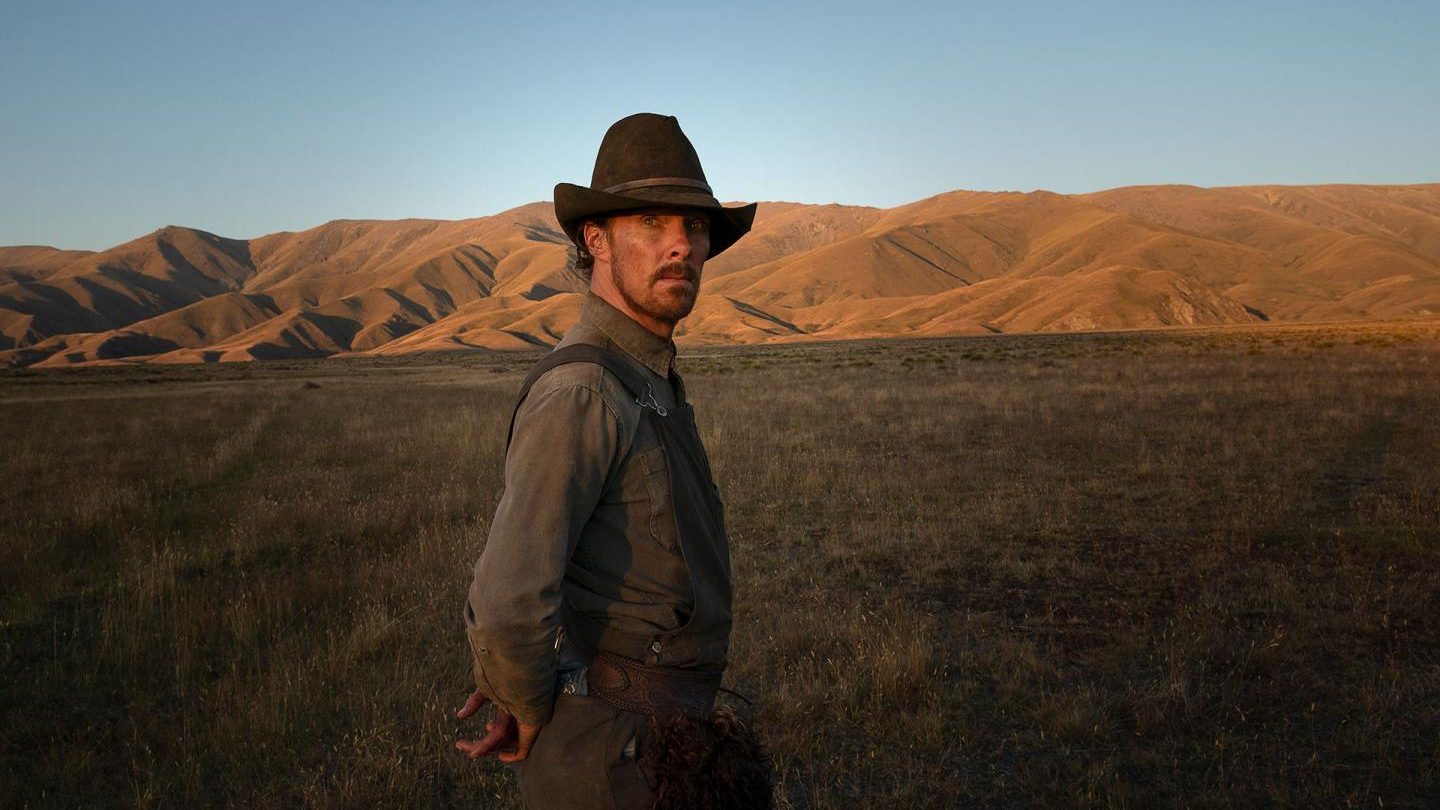 We have Phil (Benedict Cumberbatch), a vile, unwelcoming rancher who reeks of toxic masculinity and honest dirt. We never truly know what his problem is, but he does seem to have something cruel to say about everything and everyone. This might be one of the best appearances of Cumberbatch I've ever seen, being able to go so deep into Phil's deranged personality while leaving him a complete mystery to everyone. His hateful glares, the almost evil remarks, and his homophobic comments seem to explode as his brother George (Jesse Plemons) remarries and comes back home with Rose (Kirsten Dunst), visited later by her son, Peter (Kodi Smit-McPhee). From this point on, Phil turns into the main source of discomfort and bitterness of the film, being clear that his rage cannot simply come from the external environment. His only joy seems to be polishing the saddle of his deceased friend, the cowboy Bronco Henry, with almost erotic gestures and his sole purpose being to finish weaving his ropes. His obsession with remaining the alpha male around, of exhibiting his masculinity over everyone around him are signs that something inside of him is clearly rotten. Rose starts drinking and we see her state of mind slowly deteriorating under the pressure of what she calls just another man and George is trying to reintegrate his brother into this family, as he seems to alienate himself from the world. Peter is the only one who appears calm and calculated in the middle of this psychological chaos.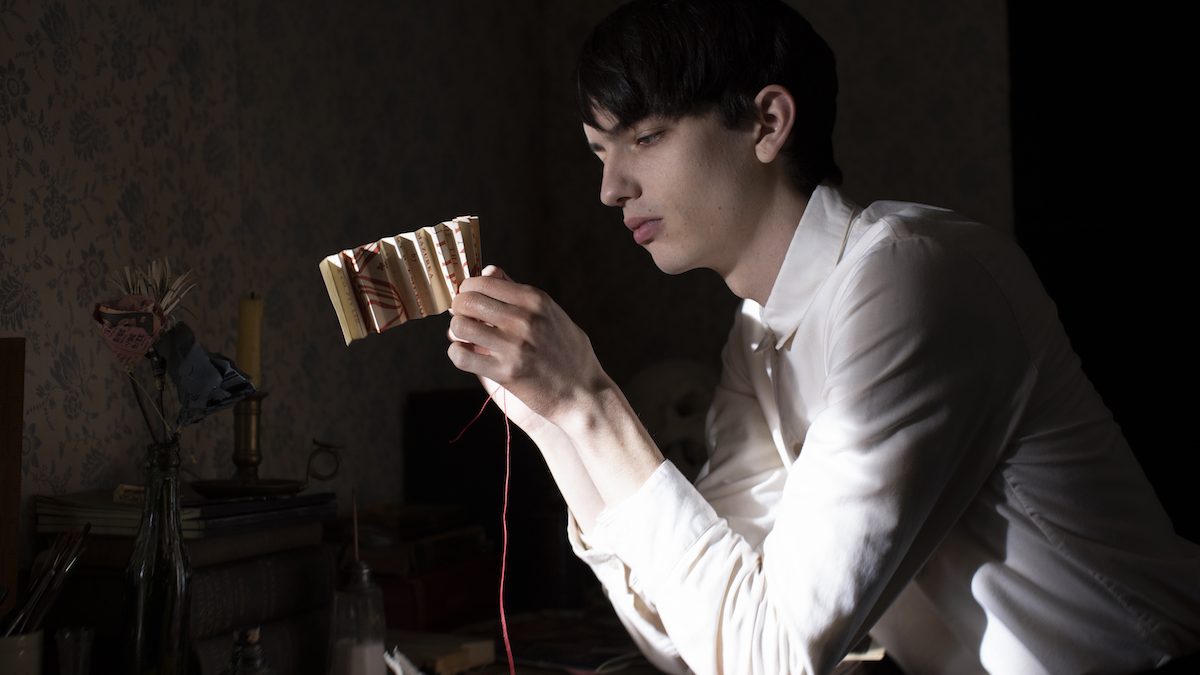 Even if all the characters seem to have their own internal world we only get glimpses of, they are still connected and held together by the same tension which keeps growing, maintained by the slow pace of the story. However, the slow pace is the perfect technique to accurately describe the long and heavy days at the ranch.
The imagery of the film also contributes to its unwelcoming atmosphere – we see shortcuts, hostile scenes of lined drinks at the bar, paper flowers being planted next to a gravestone, cows, and bulls pushing each other, and an austere mountain that resembles the shape of a dog. The choice of filters and the general lack of colour in favour of plain beige, a dusty, dirty nuance wrapping the whole movie seems to be in contrast with the uncomfortable air Campion managed to create, as the light is always warm.
The overall frustration that follows the characters stems from a mixture of catastrophic provincialism and the strict sexual and romantic boundaries getting claustrophobic. There's also a certain anticipation followed by an unexpected twist, perhaps a parallel to the whole roaring 20s, awaiting to end in complete disaster. The typical violence of western films such as gunfights, human massacres, or robberies is transposed into more subtle elements, conceptual matters that slip into glare fights and robberies of one's personality. The quiet contempt that we see growing in Brokeback Mountain is turned into quiet, repressed rage and hate, into a silent portrait of frustration. There is no need of portraying physical violence to still feel the savagery oozing out of every single one of the looks Cumberbatch is throwing at the world.
The movie is definitely a slow burner, atypical for a western as it turns into a psychological drama centered around the story of two brothers. It portrays a desperate attempt of keeping the concept of masculinity intact as if it would be so fragile that simple interactions could bend it and diminish its pressing influence.
The Power of the Dog will be in UK cinemas from 19 November and 1 December on Netflix!