BFI's London Film Festival is in town! The FilmSoc Blog is back for the 62nd edition of one of Europe's largest film festivals, delivering a first look at the hits and misses of the 2020-21 season.
Kirese Narinesingh reviews Bassam Tariq's directorial debut exploring British-Pakistani heritage and identity through the lens of rap music.
Mogul Mowgli, a film co-written by director Bassam Tariq and lead actor Riz Ahmed, is essentially a one-man show. The film holds its frenetic, invigorating and somewhat tragic energy through Riz Ahmed's turn as an upcoming rapper, Zaheer/Zed, who is on the brink of breaking through to mainstream audiences. But despite being essentially a feature-length character study, the film finds some substance in its relentless probing into Zed's heritage and the consequences of returning home.
Ahmed is surprisingly a very good rapper, and an even better actor. His strong performance enhances the momentum which is built throughout the film, starting with his return to England ahead of an upcoming tour he hopes will jumpstart his career. It's been two years since he's visited his family in their London home, though not much has changed. Despite finding moments of joy in revisiting the past through old cassettes, he finds little humour in his family's reception of his newfound image and career. As his brother reminds him, he may be "Zed" to his audiences, but he remains "Zaheer" at home.
After an altercation with a racist fan, in which he is mistaken for another Pakistani rapper, Zed suddenly finds himself disabled. Unable to walk or use the toilet independently, his dreams seem to have disappeared into thin air. His ailment, a hereditary autoimmune disease causing the body to not recognise itself, is perhaps an overly blunt metaphor for culture shock. Meanwhile, he is haunted by surreal visions of cultural mythology, rendered visually appealing by Annika Summerson's cinematography. He also suffers from regular visions of his father (Alyy Khan) as a child fleeing India, which emphasise the intergenerational trauma and his muddled identity as a British-Pakistani man.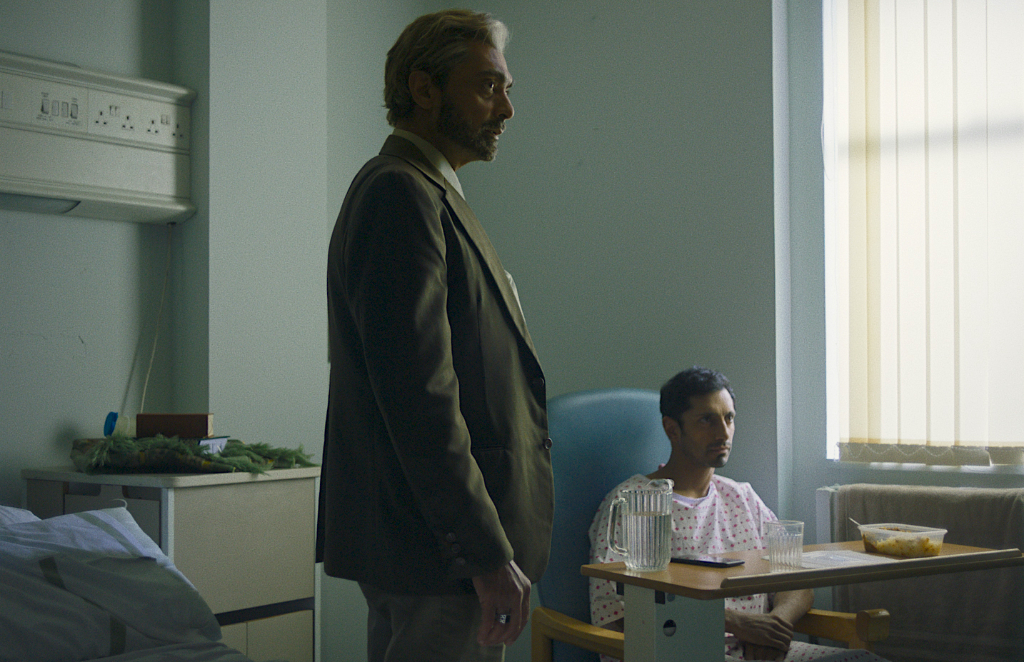 The day-to-day intergenerational conflicts between characters are also further exacerbated by Zaheer's disability. Zaheer's father recommends traditional cures, while his son prefers the experimental treatments offered by doctors. They also differ in musical taste: Zaheer voices dissatisfaction with Pakistani music, while his father dismisses rap music. But in Zaheer's visions, the music of his childhood and the music he chooses to make merge, forming the experience of the film as a multicultural assemblage that demonstrates the possibility of reconciling two contrasting cultures.
Emotionally subdued, the film mostly feels like a performance than a fulfilling introspection into the intricacies of multiculturalism and identity. Much of the time, the camera dwells on reaction shots of Zaheer, sidelining other characters and preventing the film from presenting a more multifaceted narrative. There is emptiness in the film's expression of themes, despite the the director's best efforts to convey the chaos of identity politics. Ahmed's performance, however, is a step above the rest of the film. Zaheer's rapping, in particular, carries an emotional force that communicates the dilemma of multicultural identities as well as his need to cement his legacy. This is where the film is most potent: in the realistic tragedy that legacies are, for the most part, unachieved.
Mogul Mowgli tackles identity politics in daring ways by asking difficult questions about intergenerational trauma, hybridization, cultural assimilation and loss as well as cultural appropriation. But it's better at asking questions than providing answers. One cannot shake the feeling that there was lost potential for deeper tension and meaning. The film is stuck trying to keep up its momentum without landing on its feet; it is not grounded enough to form a thoroughly concrete statement and ends up overwhelming itself in its Icarian attempts to reconcile Zaheer's liminality.
Mogul Mowgli is currently screening as part of London Film Festival, and will be widely released in the UK on October 30. Check out the trailer here: