There is an intimate relationship between cinema and the city. While urban environments possess ample potential for exploring space on screen, the intangible aspects of these places – identity, mood, energy – prove more difficult to portray. The lived reality of a city versus its depiction in film can inspire both love and hate, a somewhat strange confrontation with fact and fiction. Below, five writers from Film Soc examine how cinema sees their hometown, and how the identity of that place makes it onto film.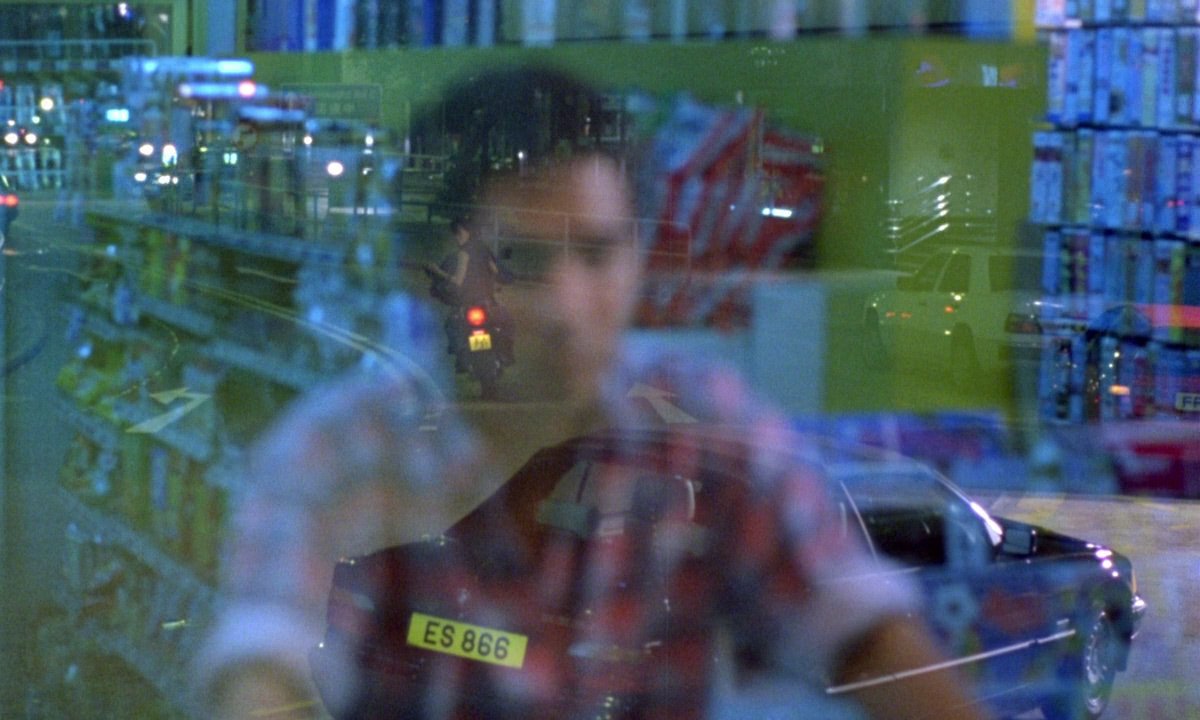 Chungking Express
, Hong Kong
Emma Davis
When Hong Kong is featured on film, it's often the commercial towers that make it on screen. Whether it's Lara Croft, Batman or Pacific Rim, the jagged shiny buildings loom above an action star's adversary. It's an exotic urban locale; busy, anonymous and full of delights. However, such films fail to show the human, realistic side to Hong Kong's urban environment. Wong Kar-Wai's Chungking Express was one of the first films that showed western audiences a wondrous side to the city. In the film, I saw my own experiences of Hong Kong's meandering character. The first eponymous location, Chungking Mansions, is an underrepresented area even within Hong Kong society. Regarded with suspicion as a crime-ridden area undeserving of attention, the Mansions are a place where ethnic minority Hong Kongers and immigrants support each other in a multicultural tower that functions as an indoor market, shopping centres, restaurants and guest houses. The city of Hong Kong is an equally chaotic concept. Unfortunately, the real fast food shop Midnight Express is no longer open, exemplifying the cutthroat reality of operating a business in Hong Kong's central district. The area is constantly undergoing change, easy to see as you ride the Central-Mid Levels escalator up the hill. Chungking Express is a melodramatic and brooding movie, but it shows a simple Hong Kong; full of sweaty neon nights and long humid days, the way in which the characters languidly interact with the city is intimately familiar — not exotic or hectic.
Starter For Ten
, Bristol
Annabelle Brand
I watched Starter For Ten a few years before starting university and, in a lot of ways, it set my (sometimes unrealistic) expectations for what uni would be like. The film is a love letter to the student vitality of my hometown, Bristol, where city life is shaped by the ebb and flow of returning students. Based on David Nicholls' novel of the same name, Starter For Ten follows Brian Jackson's (James McAvoy) first year at Bristol university, attempting to navigate both systematic academic elitism and women.
As I became closer in age to the Bristol uni students I saw in town, walking around Clifton, Park Street, or College Green, the depiction of university as shown in Starter For Ten seemed to become more and more real to me. Although the movie seems a little dated now – the film came out in 2006, and I've been in uni for a while now – its reckless cheerfulness still feels charatersitic both of my experience of uni life and my hometown.
Dazed and Confused
, Austin
Maria Duster
Dazed and Confused stumbled into cinemas in 1993. The film follows incoming high school seniors and freshmen on their last day of school, an eclectic odyssey of teenage life in the 70s. Director Richard Linklater (Before trilogy, Boyhood) has lived in Austin since the early 80s and remains an important presence in the city's film community, alongside collaborator/patron saint Matthew McConaughey. Dazed and Confused is a cult favourite of Austinites, a sentimental day trip in the midst of a rapidly changing city. While most of the movie's locations have been torn down and/or gentrified, those that remain find a way to sneak themselves into the lives of residents, whether they realize it or not. The field on which Pink and Wooderson muse about life is the Toney Burger Center, a stadium where I spent many afternoons at age 13 watching middle school football games in a painful attempt to get my crush to notice me. The Emporium pool hall was filmed at an old shopping center on North Lamar, one of the main thoroughfares of the city I've frequented my entire life. Growing up in Texas feels both dull and frenetic, a wide open space filled with nothing and everything. I love Dazed and Confused because it reminds me of the city I knew as a child – Austin before it became Austin – and the spark that's still there. It feels like an old cotton t-shirt from a random Tex-Mex restaurant, weed and beer, stupidly nostalgic and incredibly heartfelt. Austin, through and through.
Spike Island
, Manchester
Daniel Jacobson
There was a period of around 20 years – between the Sex Pistols at the Lesser Free Trade Hall and Oasis' Be Here Now– where Manchester was the coolest place in the world. For many, including the school lads at the centre of 2012's Spike Island, this feeling was epitomised by The Stone Roses' seminal 1989 debut album, a record brimming in equal parts with witty self-awareness and an epic, anarchic punk spirit of literal biblical proportions, capturing the community and paradoxical optimism following decades of rapid post-industrial decline.
I grew up in a very different Manchester – one where you can buy smashed avocados in the Northern Quarter, Morrissey has gone off the rails, and the last Stone Roses single was arguably the worst song of the decade. However, I found myself re-evaluating my relationship with the city following the 2017 attack. Though Manchester has shifted and evolved, it is grounded in its history, conserved by both its culture and people. Although Spike Island – which follows a band of friends attending The Stone Roses' legendary Spike Island gig – can come across as overly slapstick and sometimes unfocused in capturing the youthful exuberance conveyed by The Stone Roses, it presents itself as not just a love letter to the band or the city, but an ode to distinctly Mancunian values.
Slackistan
, Islamabad/Karachi
Fatima Jafar
I grew up in Karachi, the chaotic, big-city sprawl of Pakistan, but the film that always reminds me of home is the 2010 independent film Slackistan, based in the country's capital Islamabad. Made on an almost non-existent budget, the film is heavily inspired by Richard Linklater's 1990-baby Slacker, but focuses on a group of twenty-somethings in Islamabad, fresh out of university and disenchanted with life. Slackistan encapsulates the laziness of a day spent driving around with friends aimlessly, in a car burning with the afternoon heat. It is hopping from friend's house to friend's house, in a seemingly endless post-university malaise, looking for excitement and life in a 'city that always sleeps'. The director, Hammad Khan, manages to capture the detached reality of sheltered young adulthood in cities like Karachi and Islamabad, where time is whiled away drinking tea, smoking cigarettes, and having conversations about what you wish you could do with your life. Soundtracked by different Pakistani punk and rap artists, Slackistan is an irreverent, satirical ode to the slowness of freshly obtained adulthood in Pakistan, and the gnawing sense that, while people around you seem to be falling in love, getting married, and starting their lives, you're still stuck in restlessness of your teenage years. Slackistan, with all its messy, amateurish cinematography and wandering dialogue, represents perfectly (with a healthy dose of irony) the angst and confusion of sheltered kids trying to find their place, and purpose, in Pakistani cities.
All of the above films are available to stream or buy online in the UK.