BFI's London Film Festival is in town! The FilmSoc Blog is back for the 66th edition of the city's largest film festival, delivering a look at the hits and misses of the 2022-23 season.
Dominic Ko reviews Fast and Feel Love: a sports comedy based on the massive action franchise Fast and Furious.
A simple sports comedy, Fast and Feel Love follows Kao (Nat Kitcharit), a man-child in his 30s, struggling to attain the top title of sport stacking world champion. Directed and written by Nawapol Thamrongrattanarit, it picks the little-known sport of speed-stacking plastic cups as the medium to tell a light-hearted cautionary tale of obsession.
For over a decade, Kao has dominated speed-stacking leaderboards and shattered world records, with the help of his devoted, long-suffering girlfriend, Jay (Urassaya Sperbund). With her steadfast help in domestic work, errands, and meals, he has been able to avoid every distraction that might impede his practice. His single-minded focus is driven by the desire to be the best, move to the US and become an ambassador for the sport, thereby proving his high school career guidance counsellor and everyone else wrong. However, this obsession alienates him from Jay who soon reaches her 30s and feels her biological clock ticking. Realising their loveless relationship has no future and that Kao is uninterested in helping her with her more modest dream of starting a family, Jay decides to leave him and sell their tranquil house which Kao uses as his training grounds. This kickstarts Kao's belated coming-of-age story as he endeavours to learn how to be a self-sufficient adult, while trying to surpass the new speed record set by a Colombian boy, Edward (Joshua Ugochukwu Ezunagu).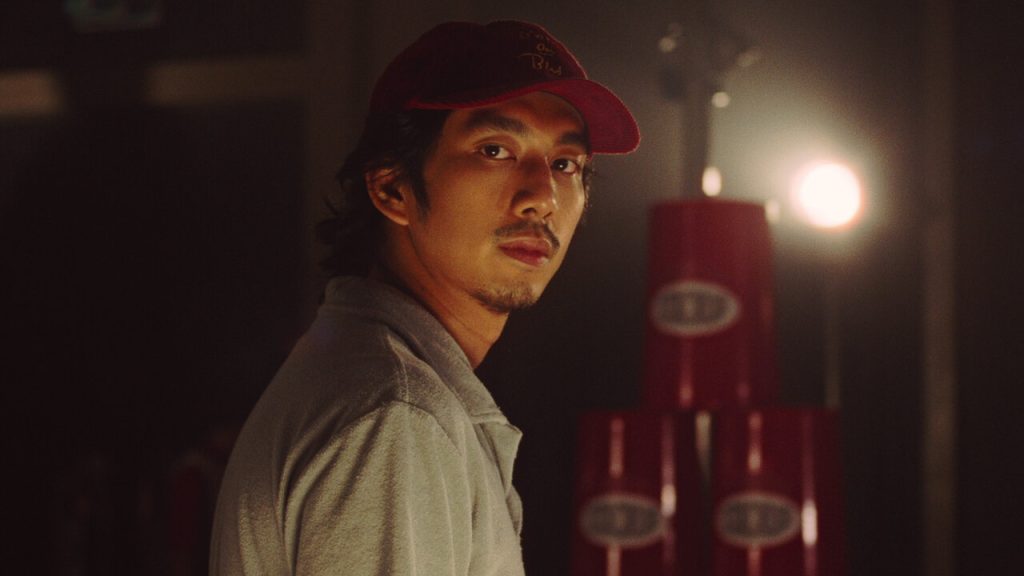 As you can tell from the title – a tongue-in-cheek homage to the Fast & Furious franchise, Fast and Feel Love is filled with pop culture references and parodies numerous hit action franchises such as the Avengers, Star Wars, the Dark Knight trilogy, Taken, IP Man, and even Bong Joon Ho's acclaimed hit, Parasite. The editing and quick action cuts dramatize superficially mundane activities and spoof key scenes we have previously seen in blockbusters of sorts. Even the film's soundtrack is not safe from parody with a Hans Zimmer-like score, which momentarily shifts to a discount Alan Silvestri's Avengers' theme. While initially entertaining, Han's Zimmer notorious 'Inception Horn', which is used to add comedic intensity to banal events, quickly becomes abused by the film. As the film progresses, the other blockbuster references are also milked to exhaustion and the gags quickly start to feel overused. It seemed like Thamrongrattanarit was trying too hard to hyper-exaggerate drama and keep the audience engaged in an otherwise lackadaisical story. Nevertheless, its homage to these movies is commendable and I salute the film's ability to commit to its jokes, down to its efforts to create a wholly original Wiz Khalifa, Charlie Puth 'See You Again' parody.
From deadpan delivery to exaggerated reactions, Nat Kitcharit and Urassaya Sperbund provide endearing performances as the bickering couple. As a matter of fact, so does the supporting cast, with particular appreciation given to the speed-stacking school manager, Por (Wipawee Patnasiri), and the housemaid, Metal (Anusara Korsamphan). Unfortunately, the screenplay lets them down with its uneven pacing and draggy development. With a runtime of two hours and  twelve minutes, there was room for the simple core story of Kao learning to be independent and more. It definitely did not require as long as it did for Kao to be enlightened to the reality that he has been neglecting the loved ones around him and Jay is more than a housewife or maid to him.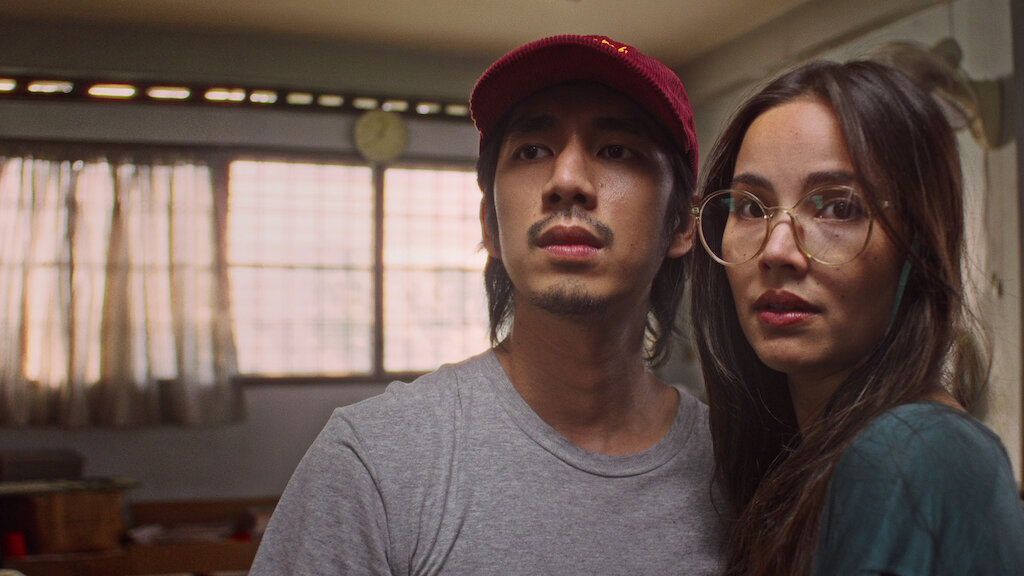 The screenplay definitely could have been truncated to shave twenty to thirty minutes off, instead of prolonging the relationship drama. While the film constantly reminds us of the deadline to beat the speed record, the pacing makes it challenging to feel the sense of urgency gripping our protagonist. The melodrama felt drawn-out and protracted, and the film was far from being fast nor furious. Regardless, the screenplay still had some saving graces such as witty fourth-wall breaks that redeemed it slightly.
Despite its drawbacks, I do applaud Fast and Feel Love's creativity and boldness. Having distilled down the formulae of action blockbusters, Thamrongrattanarit parodies them with exceptional accuracy. The comedic moments can be a hit or miss with its over-reliance on pop culture references, but that is never a fault of the talented cast. Although Fast and Feel Love concerns the sport of speed-stacking, it is a relatable story for our generation of credulous dreamers and a reminder to acknowledge the support and sacrifices of our loved ones. Nevertheless, while the protagonist promises in its epilogue that there would be more stacking and action for the sequel, I am doubtful that it would ever come close to the mocked longevity of the Fast & Furious franchise. Afterall, it seemed like Thamrongrattanarit had already milked this idea and its jokes dry, or so we also thought before Fast & Furious 4.
Fast & Feel Love out now on Netflix. Watch the trailer here: