"If what you give me is the same as what you give others, then I don't want it."
Your Name Engraved Herein, Birdy
To be Southeast Asian and part of the LGBTQ community in 2022 is a strange thing. It's the era of India's decriminalisation of homosexual relations, of Gen Z exploration of gender identities, of Love, Simon, and of Taiwan's legalisation of same-sex marriage. But LGBTQ existence continues to be criminalised in countries such as Brunei, and Section 377A, a tired colonial legislative legacy that criminalises gay sex, is still deemed necessary in Singapore.
Enter Your Name Engraved Herein. Set right after the lifting of Martial Law in 1987, the film is a semi-autobiographical coming-of-age drama, directed by Patrick Liu and centring the story of Chang Jia Han (Edward Chen) and Wang Bo Te 'Birdy' (Tseng Jing Hua) as they become friends during their time at an all-boys Catholic high school and gradually fall in love. Amidst family pressure, schoolyard violence, and social change, the film chronicles their struggle to confront their feelings as fate draws them apart. Since its release, Your Name Engraved Herein has been the highest-grossing LGBT film in Taiwan's history, receiving five Golden Horse Award nominations of which it won Best Cinematography and Best Original Film Song.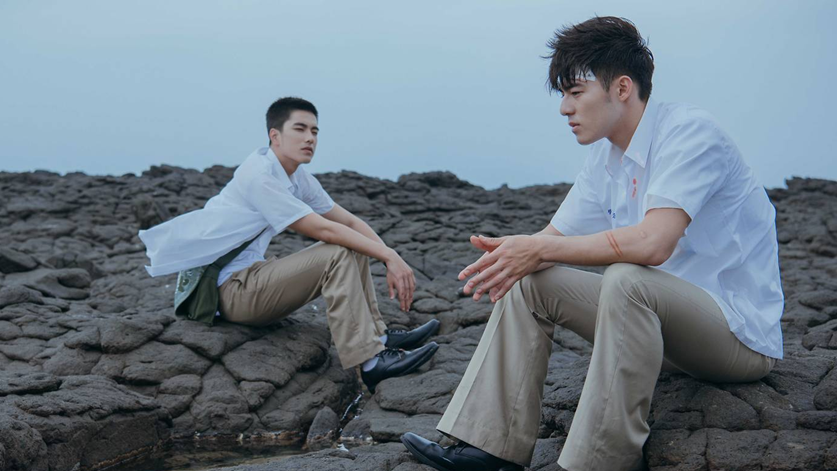 Given how similar its premise was to the two hit shows You Are the Apple of My Eye and Our Times, I expected the general feel of the film to follow in their footsteps. While it is just as nostalgic as those predecessors and has a similarly iconic theme song, the rom-com quality of the two dramas is replaced with socio-historical commentary and twice as much angst. Released in 2020, the year Taiwan became the first Asian country to legalise same-sex marriage, the political tones of the film are particularly resonant; restrictions have been lifted, but discrimination and social stigma remain persistent. There is a triple force of oppression in the film — the militant authority of the government, the unforgiving religious repression of the Catholic high school, the protagonists' own internalised homophobia — and the crushing weight it puts on Jia Han and Birdy's teenagehood is a huge part of what makes the film so heart-breaking.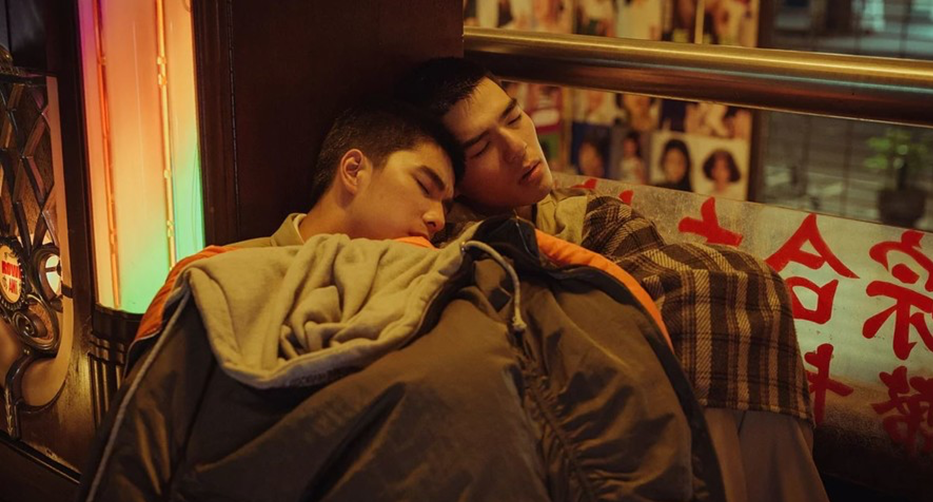 Nonetheless, the film's 80s aesthetics, with its film reel projectors, high-school shenanigans, and coin-operated telephones, weave a delicate nostalgia. The song that Birdy sings, Tsai Lan Qin's In This World (這個世界), was a gay anthem in the 80s, and there's even a tribute to Chi Chia Wei (the first Taiwanese person to come out on national television in 1986) as his sign, outfit, and protest location in the film reflect his real-life demonstration. Based on the director's personal experiences, the film's landscapes are lyrically heartfelt, be they the streets of Taipei at night, littered with movie posters and teenage aspirations, or the thrashing ocean of Penghu Island. As Jia Han and Birdy express their feelings for each other in glances and coded messages, they glow under red and yellow lighting, echoing the sensuality and bittersweet tension of Wong Kar Wai's In the Mood for Love. Nevertheless, the emotional heart of the film remains the two leads' phenomenal performances. While Edward Chen brings Jia Han a heartbreaking earnestness, Tseng Jing Hua's Birdy is at once devilishly mischievous and guarded, frustratingly enigmatic and vulnerable. Drawn together by an electrifying chemistry rivalling Elio and Oliver in Call Me by Your Name, every glance, smirk and lingering gaze they share bring layers of subtlety and meaning to the story.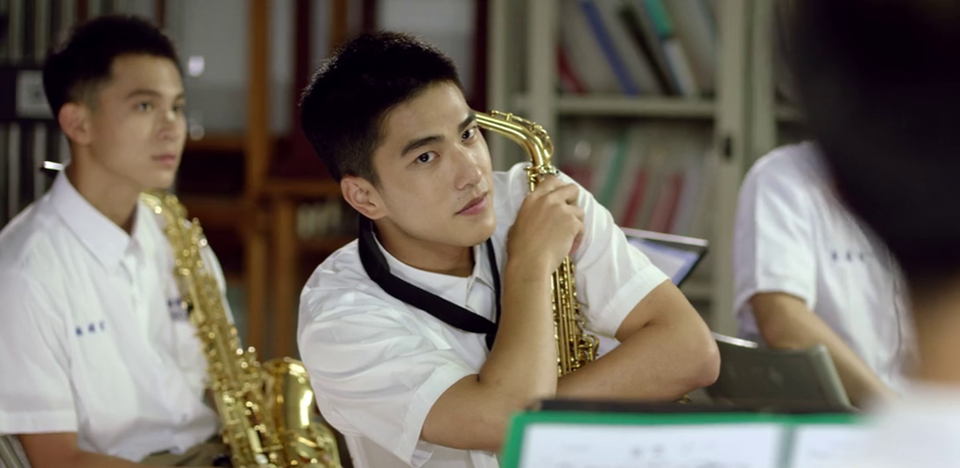 It must be acknowledged, however, that there are narrative flaws that detracted from the film's emotional weight. The painful volume of teenage angst sometimes verges on melodrama, and that half of the film is devoted to boys either yelling at each other or getting beaten up is undeniably tiring, as though every scene of playful innocence must be followed-up with its emotional opposite. The flashbacks to Jia Han's confession with the Catholic priest that intercuts three-quarters of the film, narrating his perspective of the past before abruptly re-joining the present, feel expository at best and preachy at worst. (Unless you are too busy watching Jia Han scream, "If homosexuals deserve to go to hell, then maybe more people would understand me there. Help me go to hell then!" and crying. I was.) After the in-depth exploration of Taiwan's landscape, the jarring change of location in the film's ending also feels random; even if visiting the priest's grave is used as an excuse, the sudden insertion of Niagara Falls, meant to be poetic, ends up appearing more like an advertisement for the Canadian tourism board (It is.).
Regardless, amongst the widespread celebration of Taiwan's Train of Happiness (2020), Your Name Engraved Herein is Liu's bittersweet tribute to all the lovers who missed that train. It's powerful that the film is a celebration of love within the context of repressive authoritarianism, and on a more personal note, powerful in its representation of homosexuality from an Asian perspective, in a historical context familiar with both the winds of change and the painful persistence of homophobia on the ground. What I found most touching was the film's presentation of first love as a universal human experience worthy of cherishing and romanticising, regardless of the genders involved. To quote Edward Chen's post-production interview, not everybody will need to come out to their parents, but everyone, at some point in their lives, must confront the people they love with who they are and what they truly want in life. Regardless of its outcome, Your Name Engraved Herein celebrates the sincerity and bravery of that effort, and through its story urges us to hold onto that spirit to face the rest of our lives.
"Someone, I tell you, will remember us. Even in another time."
— Sappho
Your Name Engraved Herein streaming on Netflix: