We're having a bit of an unconventional winter this year, to say the least, so the editors-in-chief thought we would put together a list of some of our favourite unconventional festive watches. These films might not warm the cockles in the traditional way, but if you're stuck for something to watch, we suggest getting cozy with one of these wonderful films.
Lydia's picks:
The Umbrellas of Cherbourg (1964)
This film is my newly christened winter tradition (two years running!). The second it gets cold outside, I'm overcome with the urge to hear Michel Legrand's endlessly beautiful compositions as the camera cranes upwards over the snowy vista of Umbrella's closing scene. The whole film may not take place in the colder months, but its wintery bookends decidedly make it my go-to every December, whether it's snowing outside or not. It is at once picture-perfect and completely heartbreaking, a surprisingly simple story of bittersweet endings between young lovers elevated above and beyond by sheer mastery of craft. Here you will find Legrand's music at its ethereal best, here you will find Deneuve at her most startlingly angelic, here you will find Demy create a vision of dazzling technicolour melancholy. It must be seen to be believed (ideally on the biggest screen you have access to), and believed it must be.
The Umbrellas of Cherbourg is available to stream for free on Kanopy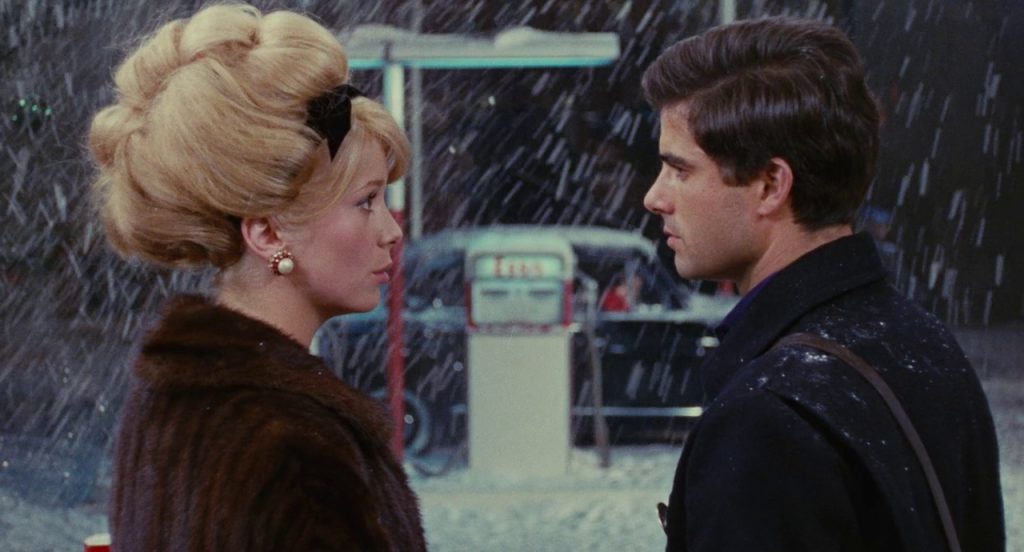 Harvey (1950)
I read somewhere that there are two sides to Jimmy Stewart. One side is grumpy, perpetually suspicious, always mildly displeased, frowning at most everything that crosses his path. The other side, however, is wide-eyed, an earnest sort, a man never without friends. It is this latter version of Mr. Stewart that I like best; give me George Bailey over Scottie Ferguson any day. Now, around Christmas we're all well-acquainted with Mr. Bailey and his relentless good-nature, but might I suggest another, perhaps more eccentric, wonder-eyed Jimmy Stewart? Enter Elwood P. Dowd, whose only friend is an imaginary (or simply invisible, it's up to you to decide) 6'3.5" rabbit named Harvey. A sort of screwball with the most affectionate of hearts, you'll find one of the very best, if not the very best, Stewart performance here. It is unexpected in the very best way; an advocation for pleasantness against all odds, Harvey will leave you wanting to be a better person in a way you might not have thought was possible, without ever seeming pushy or moralistic. If you don't watch it for that, at the very least watch it for the giant rabbit.
Harvey can currently be rented or bought at a number of streaming services online.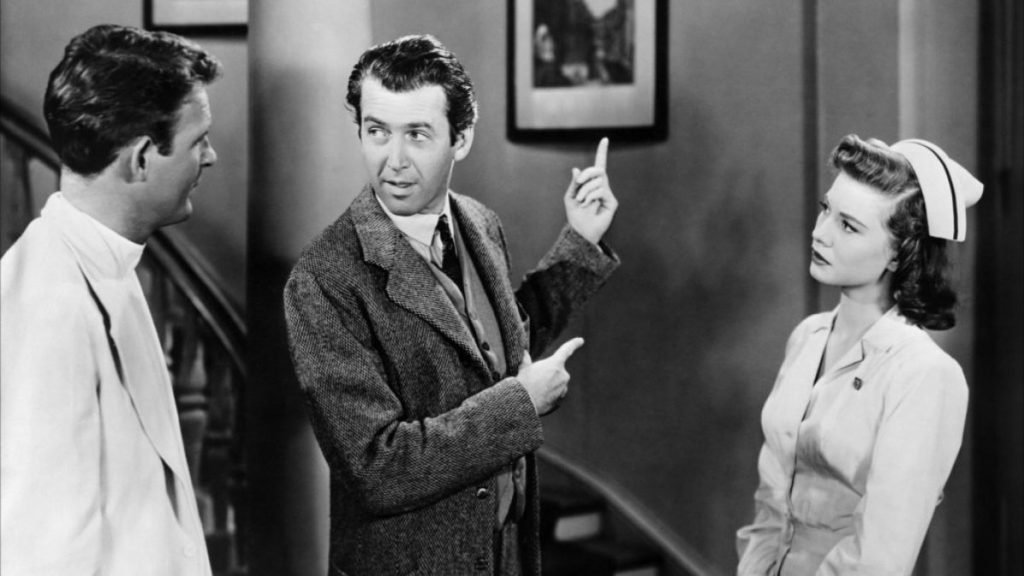 Alexia's picks:
Spencer (2021)
I truly believe you can't go wrong with Spencer this season. There are only a handful of films I don't even necessarily like the plot of, but which make me feel so comfortable that I could rewatch them over and over again just for their comfort. Spencer is one of these films.
Kristen Stewart does an excellent job portraying Diana's complex character, and you can easily empathize with her since she, like the viewers, is the odd one out. The royal family seemingly takes in Diana with open arms, but they keep her restrained like a bird in a cage. The problem with birds is their need to fly. We get to watch the long journey of a woman fighting off her inner demons, and the rigidness of royal customs during the span of a week in Christmastime 1992. It doesn't just accomplish an exploration of the princess' mental health struggles, but finds a way to highlight the connections between freedom and tradition, and the limitations of both.
Diana's story has been told many times before, but this time it feels like an introspective, personal part of her story, rather than an all-encompassing documentary of her life and death. If you haven't had a chance to see Spencer yet, do yourself a favour and take a (safe!) trip to your local cinema, you won't be disappointed.
Spencer is currently available in cinemas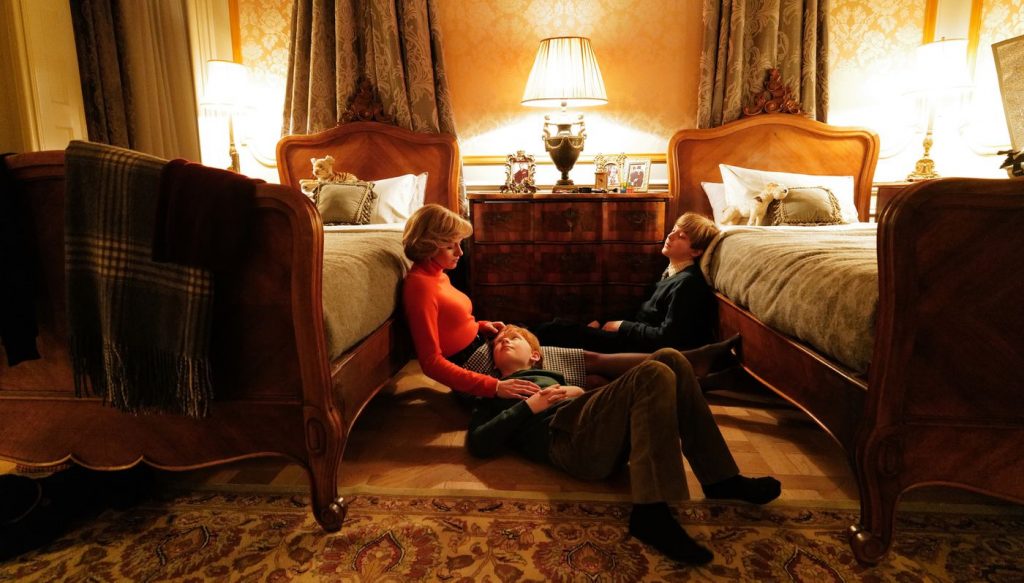 The Map of Tiny Perfect Things (2021)
After many lockdowns and spatio-temporal limitations, be ready to embark on a timeless tale of infinite possibilities to seize the day! The Map of Tiny Perfect Things will let you unwind for an hour or so, with a vision of how it could be to live the same day over and over again without repercussions.
It's a meet-cute coming-of-age film of teenagers Margaret (Kathryn Newton) and Mark (Kyle Allen), who discover their lives are stuck in a loop, and decide to make the most out of it by finding all the 'perfect things' from their town while discovering each other's pasts and passions.
"There are these moments when life shows us for a second how amazing it could be all the time if it wanted to"
If you haven't done so already, I highly recommend watching The Map of Tiny Perfect Things this Winter season because it's a clever and cute teen romance that will give all of us hope for the New Year that life can be full of adventure and fun even though it's not always perfect!
The Map of Tiny Perfect Things is currently available to watch with Amazon Prime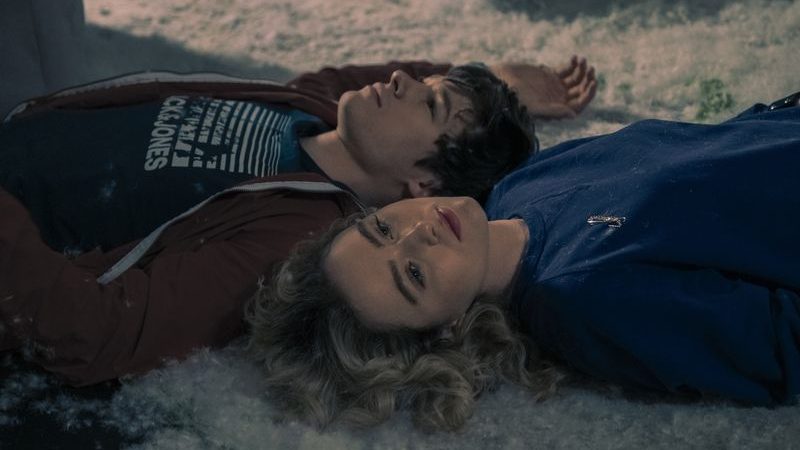 The Lost Daughter (2021)
Maggie Gyllenhaal's directorial debut will leave you feeling just the right amount of cynicism and need for self-reflection to actually stick to your 2022 New Years' resolution. Olivia Colman's portrayal of unlikeable Leda, a character deconstructed until all her broken pieces are visible, is strangely enchanting. Colman proves, as always, that her strength lies is magnetic, oddly sympathetic performances.
A psychological drama about an English teacher and mother trying to recollect herself at an Italian beach resort, only to be reminded of past troubles that continue to fester, The Lost Daughter is a great winter pick this season; with sunnily inviting Italian beaches on the outside, the story will leave you with a decided visual and emotional coldness. It is a lonely film, calling for a certain analysis of the self which we should perhaps all strive for before the New Year.
The Lost Daughter is currently in cinemas and will be available on Netflix from December 31st