The awards season is drawing to a close, and the highly anticipated 2021 Academy Awards are almost here after a two-month delay. A selection of our writers give their opinions on who should win big at the Oscars, and predict who will actually end up going home with those coveted statuettes…
Best Picture
Who should win: Minari
Who will win: Nomadland
There is nothing Hollywood loves more than films touching on the class divides and complex political statements that can be made through domineering shots of the vast American landscapes, and Nomadland encapsulates all of this in immense fashion. That said, the poignancy of Minari and its ultimately heart-rending story deserves the Best Picture award because of the depth of the lives of the people that it is exploring. Minari is not about one family on a farm, but a whole generation of immigrants who arrive in America searching for the promised American Dream, and are forced to go through ruthless experiences, testing love and perseverance, in order to make it. The acting in Minari is superb from all of the minimal cast (Alan Kim's cuteness may or may not be my main motivation for wanting it to win, but that is neither here nor there…), and the powerful story of a family working against the odds is told with such intense passion that it seems only right for this picture to go unmissed, but it most likely will since Nomadland has already picked up most of the major awards at other festivals of this calibre. Within the current discourse of Asian hate crimes and racism that has taken hold of America recently subsequent to the Atlanta shootings, as well as myriad instances of racism that occur on a shocking scale, Minari symbolises the true American-ness of Asian immigrants and reaffirms the importance of being told the stories of those who make America as diverse and important as it is.
Best Director
Who should win: Chloé Zhao (Nomadland)
Who will win: Chloé Zhao (Nomadland)
The Academy's heightened socio-political sensitivity clearly manifests itself in this year's nominees list for Best Director. Following the backlash surrounding last year's male-dominated lineup (and more controversially, Natalie Portman's "snubbed female director" dress), for the first time in history, the list features two female directors. Among these names, there's no denying the resounding acclaim for Nomadland's director, Chloé Zhao. With a Golden Globe and a Critics Choice award for directing under her belt, Zhao—the first woman of colour and Chinese woman to be nominated for Best Director—is a likely frontrunner for this category. Known for her work in independent cinema, Zhao's propensity for authenticity is evident: no glamour, no artifice; only raw depictions of people and their existential hardships. The director once shared she is "naturally drawn" to these kinds of stories, so much that she has always assembled non-actors from the locations her films take place (such as real-life nomads for Nomadland). Zhao is on track to diversifying her filmography, with her first blockbuster The Eternals slated for release later in the year.
Some surprising exclusions from this year's Best Director nominees, namely Christopher Nolan's Tenet and blockbusters alike, signify yet again the Academy's growing preference for social commentary—Bong Joon-ho's Parasite was just the first of many socially-aware wins to come.
(Lee Isaac Chung deserves an honourable mention for Minari; for lending a voice to Asian immigrants in America and the many generations that follow. This is no easy task, and Chung has proven himself to be a skilled storyteller in complete command of his craft.)
Faith Lee
Best Original Screenplay
Who should win: Lee Isaac Chung (Minari)
Who will win: Aaron Sorkin (The Trial of the Chicago 7)
The Trial of the Chicago 7 is everything that we've come to expect from an Aaron Sorkin screenplay. Its clever, sharp and witty dialogue comes at a frantic pace and provides an easily digestible tone for the complexities of the narrative to unveil themselves in. Some of the humour didn't quite hit for me, but for the most part the screenplay felt like a solid addition to the Sorkin canon and displayed all the elements that have established him as Hollywood's poster boy for intelligent writing that seems at times to belong more to the stage than the screen as a result of the dialogue-heavy approach. It's a strong work, but ultimately a far less moving and timely text to Lee Isaac Chung's Minari. Minari carries itself with astonishing confidence and imbues each dynamic in the family with immense humanisation and nuance. The microcosmic setting of the farm feels very theatrical, and the story that emerges out of this environment unfolds with all the tightness and fluency of an Arthur Miller play. It feels like a significant step in American dramatic history and a radical reclamation of the American Dream parable, and one that is more than worthy of the oscar for original screenplay. I'm not under any impressions that this is unlikely either in light of the success of Parasite last year seeming to pave the way for more academy open-mindedness in films that aren't entirely in the english language.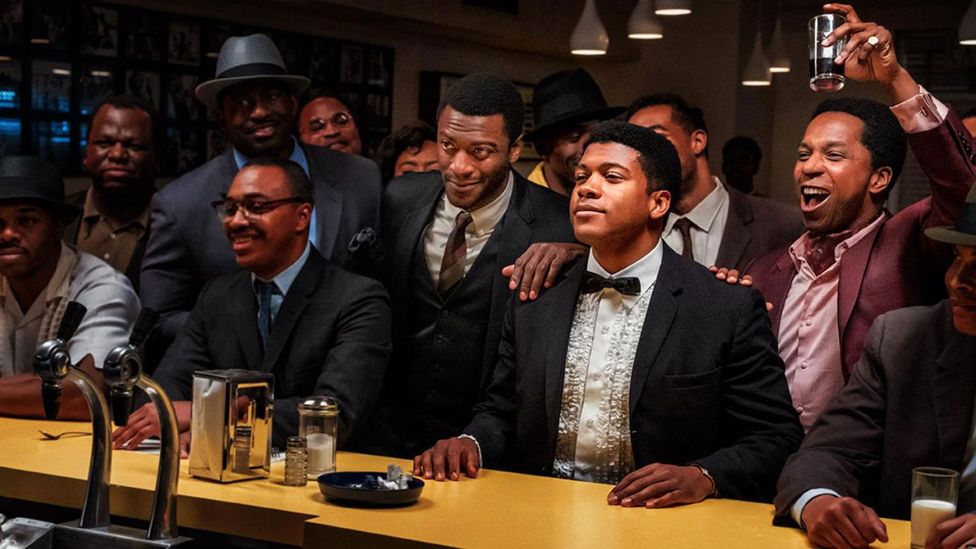 Best Adapted Screenplay
Who should win: Kemp Powers (One Night In Miami…)
Who will win: Chloe Zhao (Nomadland)
A fun fact for you: Borat Subsequent Moviefilm represents the second time ever that the second movie in a franchise has been nominated for Best Adapted Screenplay after the first film also received a nomination. The other time? The Godfather Part 2. Now, unlike the second Borat movie, I haven't seen The Godfather Part 2, but I hear it is very good, and possibly more worthy of the nomination than a film consisting of immortal lines such as "F*** the social distance" and "These gypsy tears will keep you safe".
Like The Godfather Part 2, I also haven't seen Nomadland. But, with a momentum that has propelled it through the whole awards season, including a Critics' Choice Award for screenplay in the bag, this feels like a safe bet for what is likely to be a busy night for Chloe Zhao. One Night In Miami…, Kemp Power's adaptation of his own play, likely may be too conventional an adaptation for a win if last year's winner, Jojo Rabbit, is anything to go by. However, whilst Regina King achieves something magnificent in making a film almost entirely set in one room not feel claustrophobic and contrived, this is a film whose success is a testament to its screenplay: a breathtaking reimagining of a real-life conversation, the contents of which could only be guessed until now. Of course, they can still only be guessed, but in detailing the hypothetical discussion, Powers is enabling the viewer to revel in the minds and psyches of these four great men and, paired with their quirks and mannerisms and passions and fears, allow them to learn the lessons from it.
Best Actor in a Leading Role
Who should win: Riz Ahmed (Sound of Metal)
Who will win: Chadwick Boseman (Ma Rainey's Black Bottom)
Apparently, Riz Ahmed was preparing for a day on the set of Sound of Metal when he was approached by his instructor, who had been teaching him sign language for his role as Ruben, a heavy metal drummer who is losing his hearing. The instructor asks him a question, and Ahmed, irritatingly, barely responds beyond a couple of simple phrases. The instructor is getting increasingly agitated – what's going on, Riz? We've been at this for months now! Only then did he realise that, in the scene they were shooting that day, Ruben had only just lost his hearing, and Ahmed was so embedded in the character that he embodied his own level of fluency. Now, like The Godfather Part 2 and Nomadland, I also haven't seen Sound of Metal (it was released on Prime three days ago and I have a deadline) but, astonishing hype and reviews surrounding Ahmed's performance aside, surely this kind of method acting is what the Academy lives for? With this film, as well as Mogul Mowgli, Ahmed has had an astonishing year, and a win would be undeniable proof that he has well and truly arrived.
However, it is worth mentioning that Ahmed's deserving of this award doesn't discount the breathtaking performance of Chadwick Boseman as horn player Levee in Ma Rainey's Black Bottom, where he is predicted to, heartbreakingly posthumously, sweep awards season. Ma Rainey's Black Bottom has this utterly infectious rhythm, resulting in a 90 minutes far more energetic than would be expected from a film adapted from a play about a recording session. And Boseman is a driving force of that, a chaotic energy fizzing around Viola Davis as his foil, the grounded, no-bullshit, larger-than-life Ma Rainey, culminating in both one of the strongest monologues I have seen in years, and a phenomenal final scene where Boseman's passion and determination come to a jaw-dropping climax.
Best Actress in a Leading Role
Who should win: Vanessa Kirby (Pieces of a Woman)
Who will win: Carey Mulligan (Promising Young Woman)
I am going with the controversial choice here, just for the sake of being controversial. I am Carey Mulligan's biggest fan ever since I saw An Education (2009). Mulligan was robbed of the Best Actress Oscar by Sandra Bullock's merely adequate turn in The Blind Side (2009). Politics and star power overshadowed Mulligan's heartbreaking performance back in the day. Mulligan is a fantastic actress who delivers consistently strong performances every time she is on screen. Her craft has matured over time, and her magnetism is as electrifying today as it was a decade ago. Her amazingly bold turn (a definite career highlight) in Promising Young Woman (2020) is no exception, deserving all the credit she can get. It doesn't hurt that the film is provocative, timely, and powerful in itself. Frances McDormand and Viola Davis, while delivering exceptional work (as usual) are too fresh off their previous wins. Davis could have the edge since her Fences (2016) Supporting Actress Award feels somewhat compensatory. Despite Andra Day's recent Globe win, she has no traction, and her film has no real support elsewhere. It is Vanessa Kirby's raw turn in Pieces of a Woman (2020) that, in my opinion, is equal to Mulligan's performance this year. Kirby is fearless and pulls off some exceptional scenes in her film. She is less nuanced, sure, but she is fierce. However, I fully support Mulligan's impending win. In a year full of idiosyncrasies, the Academy has the opportunity to correct a blatant mistake from eleven years ago.
Best Actor in a Supporting Role
Who should win: Lakeith Stanfield (Judas and the Black Messiah)
Who will win: Daniel Kaluuya (Judas and the Black Messiah)
This year, the Best Supporting Actor category has been much dominated by the film Judas and the Black Messiah, with both Daniel Kaluuya and Lakeith Stanfield gaining nominations. Kaluuya remains as the frontrunner of this category, and rightfully so. He provides an electrifying but also tender performance embodying the real-life revolutionary and 'Messiah', Fred Hampton. However, it is difficult to ignore Stanfield's equally phenomenal role in the film, as he offers an amazingly complex portrayal of the conflicted 'Judas'. Both actors absolutely deserve their nominations, as well as the winning position. However, with the two leads of the film being nominated for a 'supporting' role, it brings us to question how the Oscars managed to place these two striking actors in the same category, and how they were able to undermine their performances for a leading award. If only there was a Texas chainsaw to split the Academy Award in half…
Best Actress in a Supporting Role
Who should win: Yuh-jung Youn (Minari)
Who will win: Glenn Close (Hillbilly Elegy)
This year, Yuh-jung Youn broke my heart. I mean that in earnest. Minari isn't my film of the year (unfortunately, none of the films nominated this year are, that distinction goes to the criminally under-awarded First Cow), but if I had to pick a performance I'd be willing to physically fight the entire Academy membership over, it would be this one. It is a perfect performance; charming, soulful, and heartbreaking all at once, and in my mind, the very best part of Minari (perhaps second only to absolutely everything Alan Kim does onscreen). Unfortunately, the Academy owes a debt to Glenn Close, and they are acutely aware of that fact. Decades of snubs has meant that one of the greatest actors of the past half century has gone unawarded by America's most prestigious awarding body. I'm not against Close finally getting her Oscar, we all know she deserves it, but it seems such a shame that she should receive it for a supporting performance in the kind of offensively bad Oscar bait that Hillbilly Elegy constitutes, and in a year where another older actress with decades of experience so surely deserves recognition.
Best Animated Feature
Who should win: Wolfwalkers
Who will win: Soul
Every year, without fail, this is the category that makes me want to quit watching. It is the most predictable category of all. The data proves it: the Pixar and Disney studios combined have won 13 awards, where no other studio has won more than once. It doesn't matter how amazing the other films are, the Pixar/Disney one will win, without fail – evidenced by the fact that Hayao Miyazaki has a grand total of one Academy Award. Soul is a good film, and better than a lot of the other films that have won this award. Some of the artwork even dares to step outside Pixar's very narrow idea of what children's animated films should look like. It would just be nice if this category was actually a fair competition.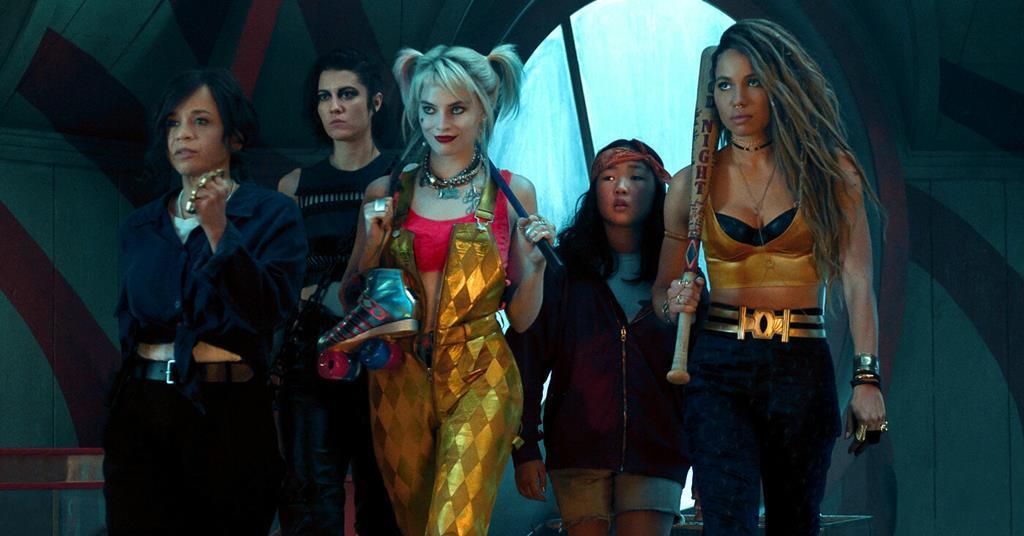 Best Costume Design – Isabel Milford
Who should win: Erin Benach (Birds of Prey and the Fantabulous Emancipation of One Harley Quinn)
Who will win: Alexandra Byrne (Emma)
When it comes to costume design, there is nothing the Academy loves more than a dazzling display of carefully crafted period pieces. From last year's winner, the updated take on Little Women's Civil War era wardrobe, to 2013's The Great Gatsby's glamorous party frocks, the royal recreations of The Duchess (2008), Marie Antoinette (2006), and The Young Victoria (2009), to the historical whimsy of Alice in Wonderland (2010) and Fantastic Beasts and Where to Find Them (2016), each respectively bringing the fantastical into the historic past. Two nominees this year are no strangers to this theme. Both Emma.'s Alexandra Byrne and Ma Rainey's Black Bottom's Ann Roth are seasoned period designers; Byrne has 6 nominations under her belt, winning for 2007's Elizabeth: The Golden Age, and Roth has 5 nominations up her sleeve, winning for 1996's The English Patient. Whilst Byrne's fresh take on Austen's regency era empire gowns might be in the lead having given a boost of colour and vitality into the 19th century of Autumn de Wilde's aestheticized directorial debut, Roth's luscious draping velvet dresses adorning Viola Davis in 1920s Chicago are not far behind and could reach out to take the prize.
A film I personally would have loved to see on this list, however, is Birds of Prey and the Fantabulous Emancipation of One Harley Quinn. It is rare that modern costumes are nominated, but Erin Benach used such detailed storytelling within her designs that she deserves acknowledgement. Not only were Birds of Prey's costumes fun and comic-y, experimenting with playful textures, colours and patterns, such as Harley's police tape fringed jacket, but this was also a great step forward for women's costumes in fantasy and superhero films. These costumes come across as women dressing for themselves. They can still be sexy, sure, but in the way they want to be, not under the influence of men. From the campy, hot pink Marilyn jumpsuit, to the bedazzled-glam-rock blazer with red Elton John-esque sunnies to match, the costumes are always expressive AND give the women freedom to actually move and fight when they need to! My favourite storytelling touch is a very simple boxy white t-shirt Harley dons, her own name printed in a plain black font all over. At first it seems like just another outfit, but when you compare it to her skin tight 'Daddy's Little Monster' baseball tee that was lingered over by the camera in 2016's Suicide Squad, it tells you a whole lot more.
The 93rd Academy Awards will air on April 25, 2021 (or 1am on April 26th if you're in the UK). Do you agree with our predictions? Let us know in the comments!