Alexander Hancock evaluates HBO Max's decision to move away from traditional cinema releases.
HBO will have to live up to its name of "Home Box Office", after WarnerMedia announced this month that all of its films slated for a 2021 cinema release would arrive on the streaming platform the same day they open on the big screen. Viewers will be able to watch the sprawling deserts of Arakkis in Dune and idyllic landscapes of Themyscira in Wonder Woman 1984 from the plush recline seats of an IMAX theatre and from the comfort of their own home. While HBO Max can't be accessed in the UK yet, global executive Andy Forssell revealed plans to expand to more countries in the latter half of 2021.
The announcement that Warner Bros. films would no longer have exclusive theatrical releases provoked a wave of online reactions – most of which were negative – with some dubbing the decision as the final nail in the coffin for the future of cinemas. "Your movie theatre experience is going extinct," claimed CNBC. So much for staying positive.
But is this decision – that so many have deemed disastrous – really that bad?
The uncertainty that characterised much of March and April, with the closure of schools and enforced lockdown, meant that any plans for the rest of the year were put on hold. This included the release of the newest instalment in the James Bond franchise, No Time To Die. Despite the giant posters, blockbuster trailers, and release of the film's Grammy nominated theme song, the studio decided to stall its premiere, foreshadowing what would become a seemingly endless succession of delays. In retrospect, the postponement of the film was the safest and smartest decision: it also started a domino effect that saw subsequent films delay their release dates too. Disney followed suit, stalling the cinematic opening of Mulan, before choosing to distribute the film exclusively on its streaming platform – a decision that has clearly proven influential, despite initial skepticism. And while Christopher Nolan's latest blockbuster Tenet provided a glimmer of hope for the revival of cinemas, the excitement was short-lived after No Time To Die – which had been scheduled for a November opening – was delayed once again.
Postponing the biggest films of 2020 and exchanging theatrical openings for streaming service releases has caused colossal, potentially irreparable damage to cinemas around the world. There was a reported 75% drop in attendance this year compared to 2019. Cineworld, one of the UK's biggest cinema chains, is currently in a state of limbo as it awaits a rescue deal that could help salvage the future of the company. Despite attempts on behalf of independent cinemas to establish social distancing rules at their screenings, the financial devastation caused by the pandemic, along with the public's hesitancy to return to closed indoor spaces, spells trouble for the future of smaller theatres. One independent cinema in Whitely Bay, Northumberland, said a mere "300-400 film fans" were welcomed each week. And despite Prime Minister Boris Johnson's plea to "go out to the cinema", his appeal has done little to mollify public fears about the safety of returning to theatres.
The news of split rights between cinemas and the streaming service has been a bitter pill to swallow for many. Christopher Nolan, the director of smash hits like Interstellar and The Dark Knight trilogy, slammed the move as 'very messy' and 'a real bait and switch'. While the release of new Amazon or Hulu movies has provided much relief and comfort in 2020, it must be said that the experience of watching a new film from the confines of the bedroom just isn't the same as the traditional cinema experience. It's hard to enjoy a new release from Netflix with the nagging reminder of an unfinished assignment at the bottom of your screen. The excitement that comes with entering a packed theatre and experiencing the scares or laughs of a film with a group of complete strangers is hard to match. While the chatting of strangers or the glaring blue light from a texter's phone may have irritated us before lockdown, these tiny annoyances may prove insignificant if and when theatres reopen.
It remains to be seen when the public will feel comfortable enough to return to theatres. Will a significant drop in COVID-19 cases be the catalyst to revive cinemas, or will we need to wait for the mass distribution of a vaccine? As some regions in England reopen their cinemas, ticket sales might just answer these questions. And yet, one can't help thinking that if other streaming services like Netflix and Hulu adopt a similar approach to HBO Max, the fate of cinemas will be hanging by an increasingly precarious thread.
In spite of all this gloom, are there any benefits to releasing films to cinemas and streaming services simultaneously? One clear advantage is that people who are at risk or who feel unsafe visiting cinemas will be able to watch new releases without having to sit in a public venue for upwards of two hours. In a survey conducted earlier this year in the UK, only 19% of participants said they 'would be happy to return to cinemas'. Poor ticket sales for Tenet – one of the most highly anticipated films of the year – arguably highlighted this general reluctance to return to theatres. Sending movies to streaming services may allow groups in the high risk category to see recent releases in a safe environment.
Additionally, viewers who may not have been able to afford going to the premiere of The Suicide Squad might still be able to enjoy the excitement of a brand new release. Transportation, tickets, and the inevitable snack or two can add up – not to mention the sometimes extortionate price of 3D or IMAX glasses. In the past, some people may not have been able to watch the premiere of a brand new blockbuster for financial reasons; but the decision to release the most anticipated films of 2021 onto HBO Max will allow both cinema goers and streamers the chance to partake in the excitement of a premiere. With the average ticket price for the cinema in 2019 costing £7.11 and the monthly rate for a streaming serve like Disney Plus at £5.99, opting to watch a movie at home is less damaging to the wallet.
People with disabilities, who are often prevented from attending premieres by unsuitable cinema facilities, would also benefit from this approach. In the summer of 2019, only 30% of cinemas in the UK offered subtitles for their films, which meant that the deaf or hard-of-hearing were largely excluded from enjoying new theatre releases. Poor wheelchair access in cinemas and lack of autism-friendly screenings have also prevented a percentage of the population from attending film premieres, an issue that could be resolved with simultaneous releases.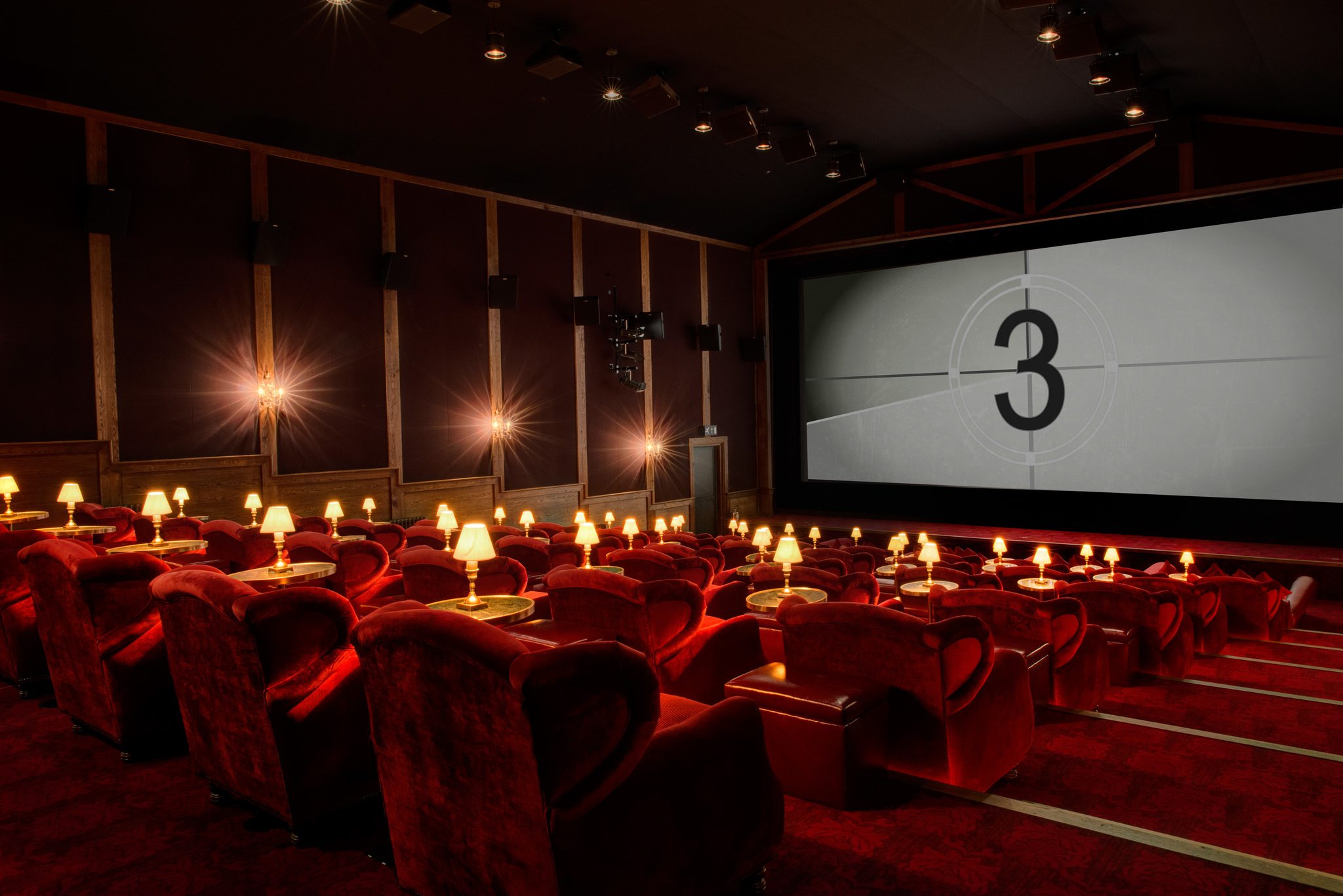 Ultimately, WarnerMedia's decision to distribute to cinemas and HBO Max will invariably allow more people to access new releases. People who lived far away from cinemas or who weren't able to watch films because of a lack of language options may no longer be excluded from enjoying new films. The combination of theatrical releases and distribution to streaming may help directors – from the world-famous to the lesser-known – reach wider audiences, thus allowing certain films to develop larger fanbases. Director Alfonso Curaón reaped the rewards of the mixed distribution model with his 2018 release Roma, which had little success at the box office, but reached a large audience on Netflix and won multiple awards around the world. Without the pressure of having to pay for a ticket and sit through an entire film, viewers may be more likely to watch a movie on a streaming service regardless of whether it was well-reviewed or well-known. Spencer Confidential, which has a rating of 37% on Rotten Tomatoes, was viewed by 85 million households in the first month of its release.
If the postponement of 2020's biggest blockbusters was a blow to cinemas, WarnerMedia's announcement might just be the knock-out punch. Despite these fears, many are holding out hope that the loyalty of film lovers will be enough to turn the tide. "People love going to the movies and they're going to get to go again," claimed Nolan. With tickets now on sale for Wonder Woman 1984, we'll just have to wait and see whether the director's optimism is justified.