LEAFF 2020 celebrates its fifth year with a programme of ten films from celebrated and debut film makers. Championing East Asian cinema, LEAFF aims to bring a wide range of cinema to London and offer the opportunity to experience a new culture of cinema.
Editor-in-Chief Tomi Haffety reviews Naomi Kawase's portrait of motherhood and adoption.
Naomi Kawase's intricate explorations into spirituality have always felt like a love letter to the limitless possibilities of filmmaking. Adapted from a 2015 novel of the same name, True Mothers provides a window into the nuances of Japanese family life. In this film, Kawase's notable theme of spirituality is explored in the subtle form of familial bonds and unbreakable ties of shared memories and a mother's love. Selected as the Japanese entry for the 2021 Academy Award's Best International Feature Film, True Mothers focuses a realist lens on the story of a couple unable to have their own children who end up adopting from a charity, thereby helping both themselves and the birth mother to find a settled home for the baby.
True Mothers keeps an even, slow rhythm throughout its runtime, and although this can make for slightly tedious viewing, every aspect of the story is deeply explored so that we gain a detailed understanding of each character and experience. Woven together through flashbacks and present-day scenes, the film's three main storylines run parallel to each other, creating a rich narrative around the lives of the Kurihara family (portrayed by veteran actors Hiromi Nagasaku and Arata Iura) and the young, troubled birth mother, Hikari (Aju Makita).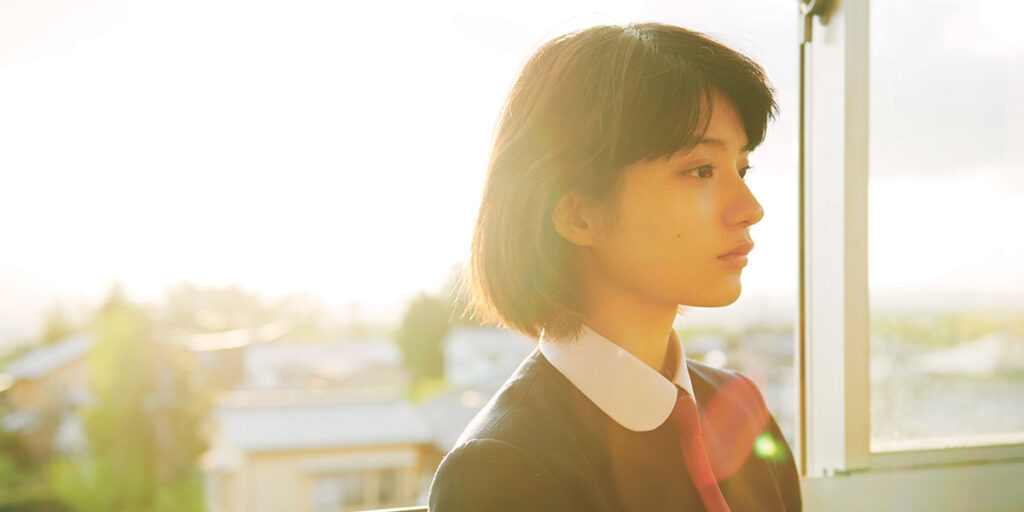 Subtlety is Kawase's specialty. In True Mothers, she emphasizes the theme of nature through scenes of the wind blowing through the trees, and uses the ocean as a focal point in all storylines to draw motherhood and nature together as equally monumental wonders. We are first introduced to a loving family dynamic with an unrefined morning as young Asato gets ready for nursery, a dynamic that was borne out of frustration with the long process of trying to have a child. A series of mundane events unfold that would ordinarily make for a lengthy, documentary-like film, yet the reality explored through these relatable scenes gives the viewers a chance to completely understand the relationships between mother and son, husband and wife, and in the family as an unit.
Satoko and Kiyokazu Kurihara's complicated journey to parenthood involves difficult conversations, regular trips to a fertility clinic, and tough decisions. When the couple sees an advertisement for a charitable adoption agency, they begin to see the light at the end of the tunnel and begin the process of adoption. This storyline is examined through heavy dialogue and superb acting. Nagasaku and Iura embody their characters so well that it is easy to forget they are not actually a married couple.
Following this touching first act, Kawase begins to explore the story of Hikari Katakura, Asato's birth mother. After beginning an intimate relationship with her high school boyfriend (which is portrayed tastefully and with understated affection, through slow-moving hands in the sunlight and naïve first kisses), she becomes pregnant aged fourteen. Hikari is sent to Hiroshima to live with the adoption agency in an ocean-side home with other expecting mothers. She becomes frustrated with her situation, and begins to distance herself from her family. The trauma of an unwanted teenage pregnancy and the sensitivity of a young girl becoming isolated from society are magnified through scenes of sudden violence and anger. Because of the slow pace and general tranquillity of the film, these stand-out scenes seem to have a stronger impact, and are therefore more harrowing, since they deviate so much from the overall quietness of the feature. In the final act, the two stories converge when a series of tragedies forces the two mothers into communication.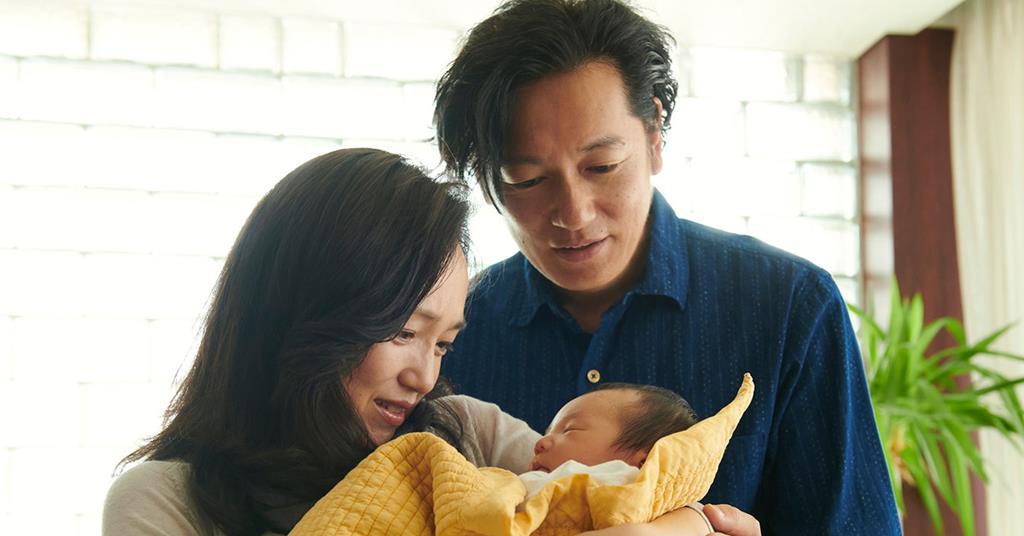 Using natural lighting and a minimal soundtrack, with an impassioned and melancholic score by composer Akira Kosemura, the film is consistent with the themes of Kawase's previous work. As in her 2014 film Still the Water, themes of morality are touched upon from a careful distance, so that the film doesn't feel like an overly political comment on society – something that Kawase is keen to avoid, as she rarely mixes politics and art. Nonetheless, it is hard to miss the realisation that all characters are in some way victims within society , and one begins to question the complex dynamic between birth mothers and adoptive mothers, and how modern life has changed the definition of motherhood.
True Mothers offers a tender cinematic window into the realities of Japanese familial pride as well as questioning the implications of deviating from social norms. It is also noticeable that the small cast is heavily female; whether this holds a deeper significance is unclear, as Kawase doesn't identify herself as a feminist filmmaker, but this choice undoubtedly re-establishes the importance of motherhood. Offering a detailed exploration into multiple relationships, Kawase has created a compelling feature deserving of the praise it is receiving. Its slow pace at times feels mundane, but it is precisely this kind of in-depth look into tame, everyday situations that nurtures one's appreciation for thought-provoking cinema.
True Mothers screened at LEAFF 2020. Watch the trailer here: