What better way to spend Valentines Day than cozy-up watching films recommended by the Filmsoc Journal? Spice up the atmosphere or bawl your eyes by browsing through our Valentines Day special watchlist of our favourite queer romance films.
Farida Ezzat –Rafiki (2018), dir. Wanuri Kahiu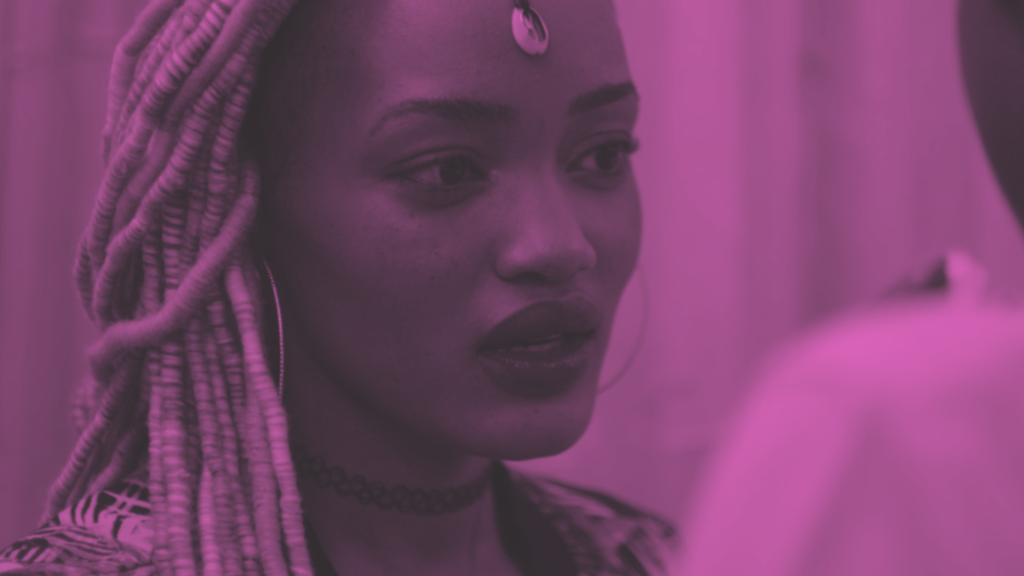 Set in Kenya, Wanuri Kahiu's moving queer love story bursts with bold colours. Hues of pink infuse every frame but never overshadow the blooming intimacy between Kena (Samantha Mugatsia) and Ziki (Sheila Munyiva). As their families war on opposite sides of the political spectrum, the two women refuse to let social tensions threaten their special bond. The audience don't simply sympathise with Kena and Ziki but truly connect to their vulnerability and love. Kahiu masterfully paints their romance with sweet notes of youthful energy but grounds the love story in the real and demoralising society fighting it. In addition to the film's vibrant visual style, its soundtrack perfectly complements the film's intense and intimate moments.
Despite its international success and its participation at the Cannes Film Festival, the film was banned in Kenya for its portrayal of a lesbian relationship. Yet Kahiu managed to temporarily lift the ban to allow people to watch the film in cinemas, setting a powerful precedent in a country where same sex love is illegal and mirroring her heroines' bravery in the face of homophobic regimes.
Alexia Mihaila – Desert Hearts (1985), dir. Donna Deitch
Before the world of cinema was blessed with the sapphic likes of Carol (2015), another 50's-set love story between two women had already caused an uproar for being one of the first relatively commercially successful películas of its kind. Desert Hearts (1985) is a love story between two women: one in the talking stages of a failed relationship with a man and the other one in the process of a divorce. It sounds familiar because it does follow the same premise as the aforementioned Carol. However, Desert Hearts did it first.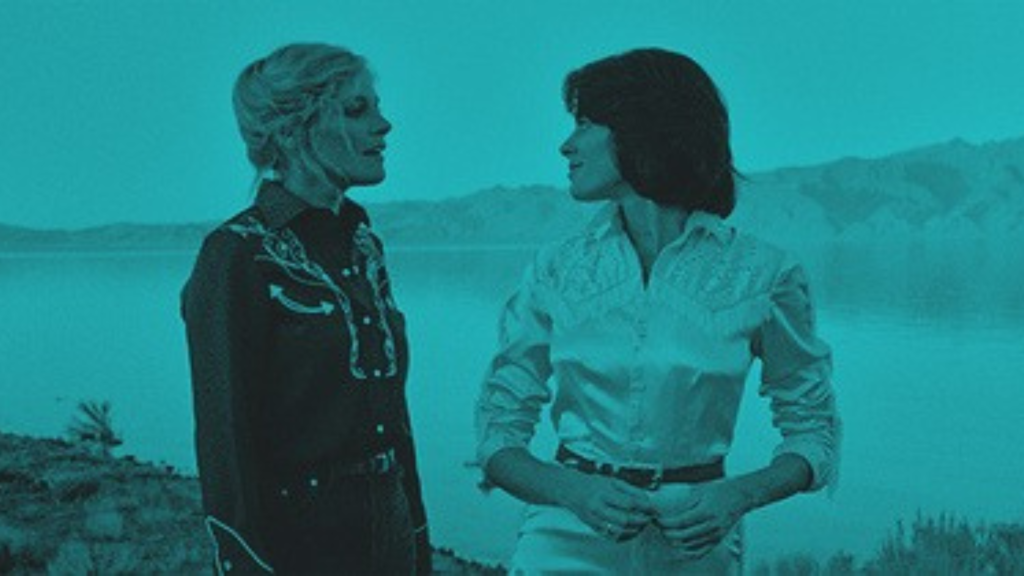 This time, the action takes place in Reno, Nevada, in the late 50s, where tomboy country girl, Cay Rivvers (played by Patricia Charbonneau) develops a crush for the highly-esteemed English professor at Columbia University, Vivian Bell (played by Helen Shaver). Vivian comes to Reno to settle the details of the divorce from her husband, whereas Cay is just a rebellious girl who knows how to work her way around community, all while staying true to herself. Despite expectations for a queer country film, not a lot of homophobic remarks were thrown around. The occasional religious slander from the elderly – "I can't claim Angels wings but I am normal", "Don't you talk to me about God" – doesn't necessarily condemn, as much as just disapprove of Cay's lifestyle.
Director Donna Deitch manages to portray tastefully the development of a relationship between two women while tracing stunning neon-led, rain-pouring-down-your-face heartfelt romantic shots. The pacing gives enough time for the leads to build up the yearning and feelings of mutual admiration as they flourish both the love story and the leads' self-discovery journeys. Without spoiling the ending, this is one of the best critically acclaimed sapphic romantic films for a reason, and the story and imagery hold up really well to this day. While I'm not usually a fan of period pieces, especially in queer cinema, Desert Hearts delivers on all fronts.
Aryan Tauqeer – The Living End (1992), dir. Gregg Araki
"AN IRRESPONSIBLE MOVIE" proclaims the opening credits of Gregg Araki's debut feature, which substitutes the dreamy liminality of Nowhere and the hypersexualized 90s satire of The Doom Generation for concentrated fury, heightened by the glare of the sunbaked expanses of Californian dust that the film traverses through. In the vein of the 40s screwball rom-coms Araki's oeuvre often draws from, The Living End pairs freelance film critic Jon (Craig Gilmore) with bombastic hustler Luke (Mike Dytri), brought together by their simultaneous disembedding from heteronormativity through simultaneously being diagnosed with AIDS. Hence alienating themselves from everyone they know, they embark on a road trip to nowhere- now that they have nothing to live for except each other, Luke remarks, they might as well live without fear of death.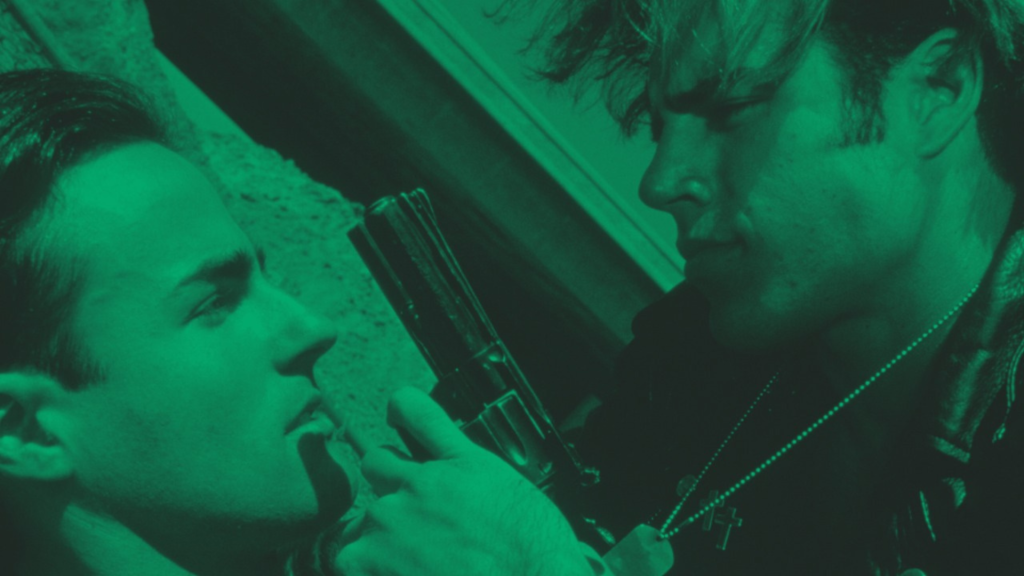 In filming the blood-red beaches and abandoned strip malls populated only by ATM machines that Jon and Luke aimlessly trudge through, Araki's spatialisation of cultural zeitgeist situates his doomed lovers on the eternal edge of disaster; even when the two men are alone and seemingly able to share a moment of intimacy, the spectre of heteronormativity is not far off, manifesting in the form of a bloodied baseball bat. In their journey towards some sort of reconciliation with their mortality, Jon and Luke wrestle (literally and figuratively) through the self-loathing and terror that characterizes their response to their AIDS diagnosis, though much like its characters, the film never arrives to a comforting bow-wrapped conclusion, instead positing that Jon and Luke's torrid romance is unknowable in every way except for momentary meetings of flesh. Their relationship is marked by constant shifts in power dynamics and clashes between their diametrically opposed personalities- Jon is apprehensive towards Luke's trigger-happy disposition and brazen sexuality, whilst Luke bears condescension towards Jon's immersion in cinematic images as a way of sticking his head into the sand and living vicariously, instead of living truly.
In light of contemporary queer assimilationists' efforts to fit into heteronormative frameworks of art, the film represents a furious microcosm of New Queer Cinema's bold experimentation. Why bother trying so desperately to adapt to modes of filmmaking so violently opposed to your love, Araki asserts, when oppositionality to the norm is the very bedrock of queerness? The Living End's unadulterated eroticism and turbulent emotional oscillations between bliss and bloodshed render it not merely an almost dangerously potent romance, but a fundamental cinematic expression of queerness as a way of life.
Tony Yang – The Handmaiden (2016), dir. Park Chan-wook
Director Park Chan-wook's filmography has long explored the notions of romance in all its twisted and depraved depths: from the mesmerizing tale of Decision to Leave to the supernatural pairing in Thirst, not to mention Oldboy. Yet The Handmaiden may be the greatest love story he has ever told, one that, in spite of its psychological thriller trappings, captivates and even audiences with its depiction of lesbian romance.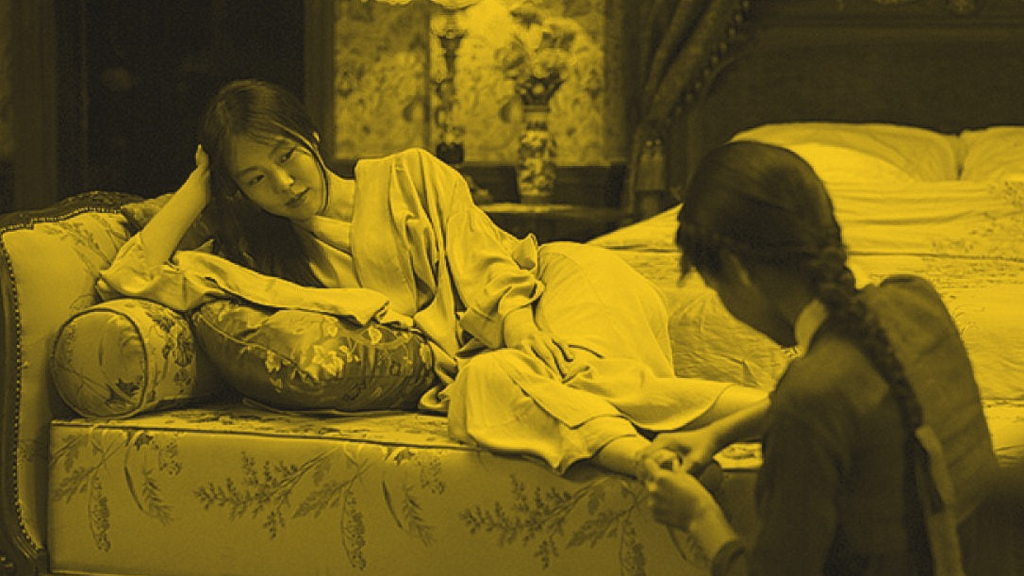 An adaptation of the novel Fingersmith by Walsh writer Sarah Waters, Park and co-writer Jeong Seo-kyeong transport a Victorian British setting to 1930s Korea, where pickpocket Sook-hee is hired by a con-man claiming to be a Japanese count to become the maid of Japanese heiress Lady Hideko. While Sook-hee initially plays her part in assisting the count to deprive Hideko of her fortune, an unexpected attraction and subsequent connection prompts Sook-hee to reconsider her plans. What ensues is a series of subversions, betrayals, and shifts in perspective, masterfully executed at every turn. Every character proves to be more than they seem, and the film mines each interaction between these schemers for thrilling dramatic effect.
What is truly remarkable, however, is that the dark recesses of humanity shown here do not take away from its unlikely romance, instead making it all the more poignant. In spite of all underlying political tensions, societal norms and personal calculations, the characters are still able to find love. I believe that to be the hallmark of a great love story.
Madeline Choi – Happy Together (1997), dir. Wong Kar-Wai
What list about queer romance films is complete without a mention of Wong Kar-wai's Happy Together? Happy Together tells the story of a volatile romance between two lovers, Yiu-Fai (Tony Leung) and Po-Wing (Leslie Cheung), as they seek to find a new life together in Buenos Aires, eighteen-thousand kilometres away from their homes in Hong Kong.
The opening scene of the film sees the couple breaking up on the road, followed by what feels like a quick, crude black-and-white sex scene between the on-again, off-again couple. The film's colour scheme transitions from black-and-white to colour as the audience sees the couple separated, with Yiu-Fai working a night job as security for a tango club and Po-Wing drifting back into Yiu-Fai's life, unable to secure a legitimate job in Buenos Aires. Like this, the 100 minute runtime sees a messy series of abrupt reunions and tragic farewells between the two men, failing to care for one another as they struggle to survive as individuals. Despite this, the lovers, unable to find home in neither Hong Kong nor Buenos Aires, cannot resist running away from one another as they always seem to find their ways back home to each other.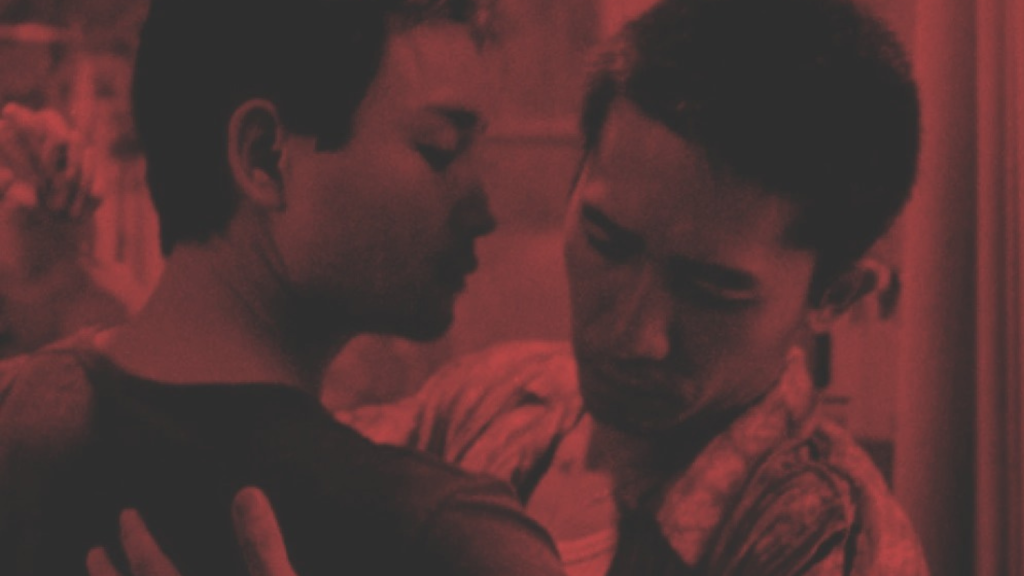 In true Wong Kar-wai fashion, the film sees the thematic intertwining of love, loneliness and belonging. Christopher Doyle's dreamy, vibrant and at-times, overwhelmingly intimate cinematography captures the turbulent essence of the emotional narrative at the film's core. My favourite scene of the film is the one-minute tango scene between the two lovers, with the camera awkwardly situated at a distance from them, focusing on the entire space instead of focusing on the two lovers. The tango dance, traditionally a flirtatious yearning between a man and woman, is shared between the two lonely men. Dancing along to the music in their own bubble, the lovers escape from the run down stoves and cracked tiles of the apartment's tiny communal kitchen, as their eyes meet in lust and bodies sensually synchronise in tango.