It feels a little strange to talk about new releases in 2021, doesn't it? So many films that were originally destined for release in 2020 were finally given a proper rollout, some studios opted for entirely online releases, while others waited for cinemas to be safe enough for audiences, trying to find some kind of normalcy amongst the disruption. In selecting their favourite 2021 releases, our writers were given a perhaps slightly broad definition of new release, so you might see a few films here which you could've sworn you saw a while ago, but rest assured that all the dedications you're about to read are for films which were released somewhere in the world this year. We hope you enjoy reading a little about the films our writers loved this past year, and that maybe you'll find a few potential new favourites for yourself too.
Aryan Tauqeer – Zeros and Ones
Abel Ferrara has never been one to shy away from abstraction, nor an examination of the current moment, and his latest experiment, Zeros and Ones, is perhaps the most critical of his works in this vein; a unification of splintered images, sharp enough to tear into the veritable spider's web of post-pandemic society. Following Ethan Hawke as a rogue soldier implicated in a terrorist plot, the shaky, hazy eye of the camera (guided by Sean Price Williams) drifts between empty, almost haunted streets and a series of abstract conceptualizations of a world increasingly distanced from the material and defined by the image. Much like his 1998 cyberpunk magnum opus New Rose Hotel, Zeros and Ones is an almost deceptively simple text, depicting an abandonment of the very spaces we've built for ourselves, and inviting us into the paranoia induced by unprecedented societal change — in this case, the COVID-19 pandemic. Ferrara's exploration of contemporary circumstances situates masks, thermometers and sanitizers as signifiers of separation, acting as gateways between realms in much the same way as agents of espionage in the film. At the same time, this is also a text about the nature of revolutions, albeit on a microscopic scale. It's remarkably less concerned with romance and connection in a disconnected world than either New Rose Hotel or 4:44 Last Day on Earth, but rather than being a mark on the film, the detachment found here renders Zeros and Ones all the more unsettling. The film is a sharply political meditation on a world that will never be the same, and its constant moulding and abstracting of the cinematic form in order to convey its thesis makes it one of the very best films of the year.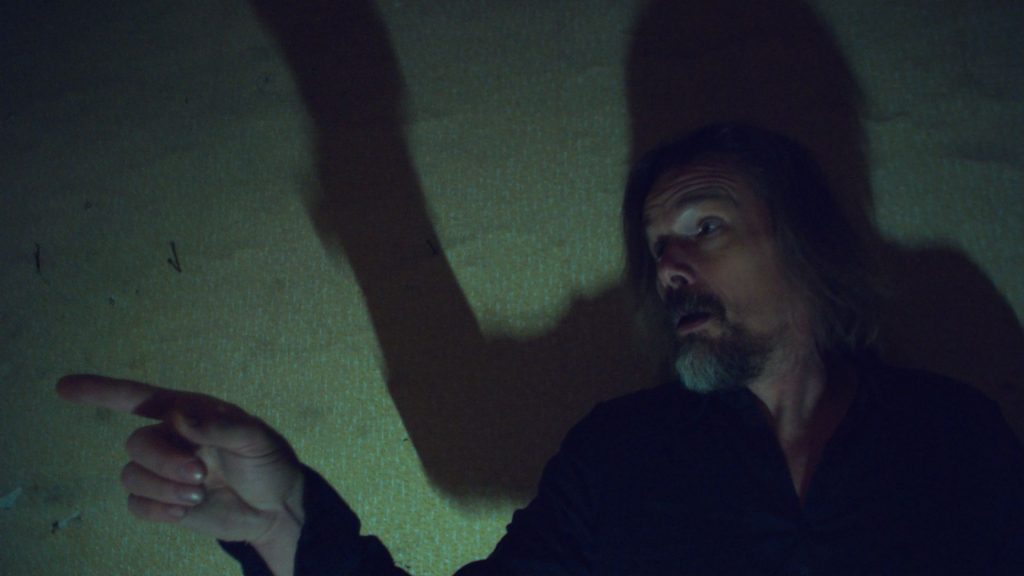 Tony Yang – Titane
At its core, Titane is a story about love. It explores this theme constantly, and in various ways, some of which are less subtle than others (protagonist Alexia could be said to take the definition of "autophile" to an entirely different level), but what permeates the whole film is an unflinching dedication to show the transformative power love can have on even the most broken of souls. Through the extensive violence, self-mutilation, and grotesque body horror which make up the majority of its runtime, director Julia Ducournau's second feature is undoubtedly one that aims to provoke — and indeed, quite a few audience members walked out of the cinemas as I watched. Though those who stay until the end will find that it also has its fair share of twistingly poignant moments, especially in the final act, which is equally as melancholic as it is utterly insane. All this without mentioning the film's dazzling cinematography, wildly infectious sound design and music, and haunting performances from leads Agathe Rousselle and Vincent London. In a year where I turned towards cinema for both respite and fresh perspectives, Titane was a diesel-drenched blast that left me gripping my seat, and rethinking its fascinating characters and dynamic themes in my mind for a long time after it had ended.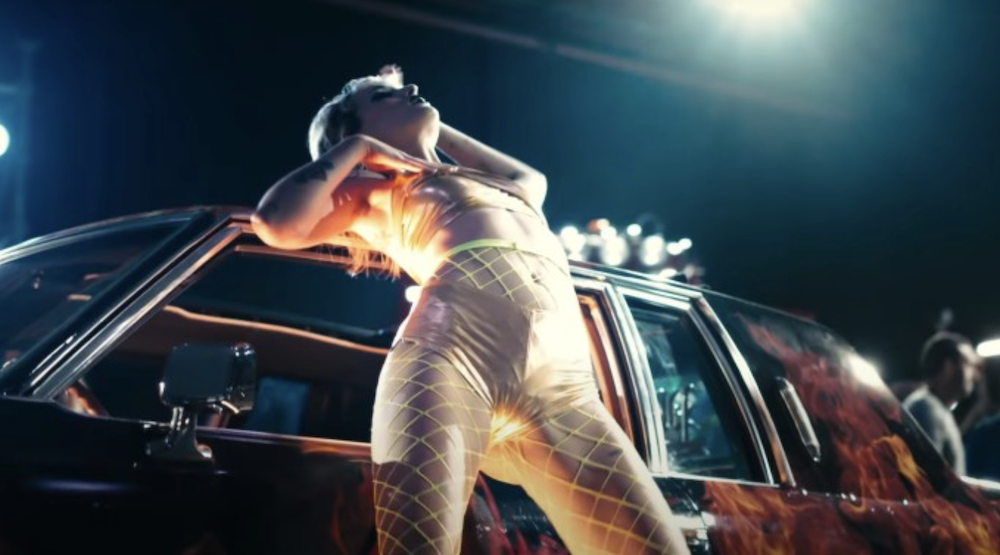 Zahra AlHadad – The Fear Street trilogy
Teen horror is back and better than ever! Leigh Janiak's trilogy really hit the sweet spot for me, providing an entertaining plot to follow, characters you love to root for, and a satisfying ending for the two queer protagonists. The focus on female relationships, whether familial, platonic, or romantic, and subversions of age-old tropes was a breath of fresh air for the genre too. My personal favorite of the three has to be Fear Street 1978 though — genuinely terrifying in some parts and heart-wrenching in others, it was a perfect homage to the slasher films made popular in the early 80's. Outside of the fact that it's a great series of horror films, the means of its release made it almost perfect for the modern movie watcher, released one-by-one over 3 weeks on Netflix. I think it's an interesting indication of where movies are going, and how cinema culture is being brought back in new ways.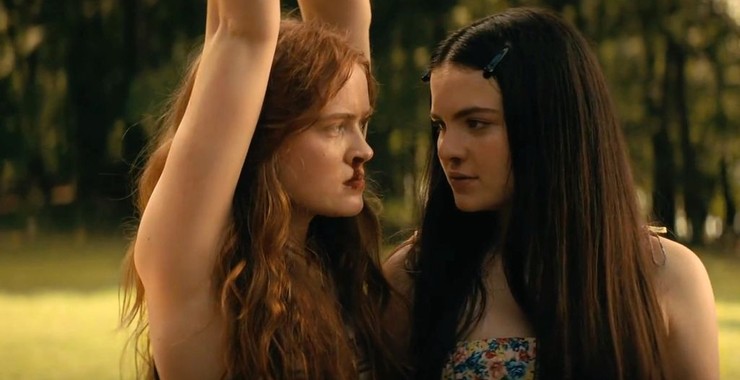 Shayeza Walid – C'mon C'mon
Truly moving films harbour a very particular kind of resonance, and over the past decade, despite his small output, director Mike Mills (20th Century Women, Beginners), has never failed to deliver films of such meaningful quality, each of them brought about with great sincerity and purposeful subtlety. Mills' most recent work C'mon C'mon, starring Joaquin Phoenix as Johnny and Gabby Hoffman as Viv, is yet another film which falls into this carefully crafted collection, and is quite simply touching, in both recognisable and surprising ways.
Shot in black and white to enhance the intimate nature of the narrative in a rather loud world, the film follows the story of Johnny, a single, somewhat emotionally lacking radio journalist, who ends up going on an impromptu road trip across the US with his young nephew Jesse (Woody Norman), after receiving the responsibility to take care of him for a short while. As the pair travel from state to state, we find Johnny interviewing several kids about their thoughts on their world and future. Through this journey with Jesse and the children he speaks to, we see Johnny gain a new perspective on life, as he navigates the waters of self-interest and sacrifice bound up in parental care, responsibility, and the fragility of being a kid in an unbelievably heartbreaking real world. A testament to its remarkable performances and Mills' ability to relay the strong connections between characters to his audience, C'mon C'mon ends up a delicately mediated yet deeply engaging film. Showing us the formation of a parental bond and the intricacies of unconditional love, though between uncle and nephew, mobilised by Mill's unobtrusively heart-rendering direction, we begin to see the actors as people we care for. As such, the film ultimately grounds us in our shared humanity in a manner unlike any other film on coming-of-age or childhood. So, in a time where pandemics upsettingly still seem to force distance and cause dissonance in our lives, Mills reminds us of the simple yet profoundly powerful act of really listening, of fiercelessly caring, and does so compellingly.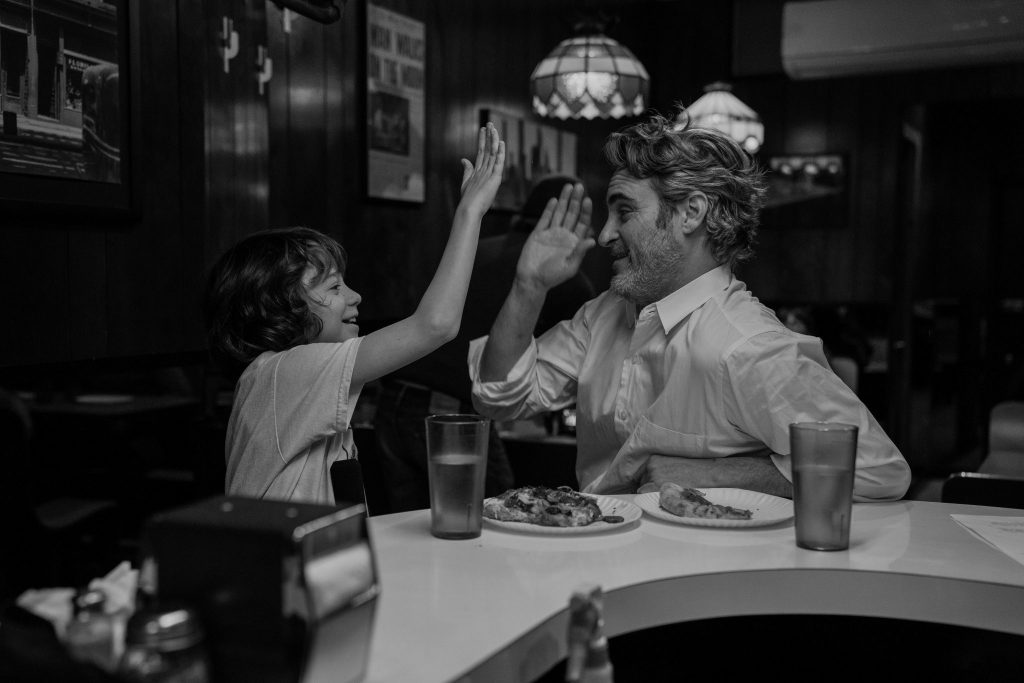 Jack Sargood – Palm Springs
The thought of being stuck in a time-loop in a wet, cold, covid ravaged London is the stuff of nightmares. Luckily, in Palm Springs, Nyles (Andy Samberg) and Sarah (Cristin Milioti) are stuck in a time loop in, you guessed it, Palm Springs. This time bending rom-com could have devolved into a poor Groundhog Day rip-off, but instead skips around this possibility and delivers something both poignant and hilarious. The film asks big questions about our purpose and what it is we actually want from life, offering not so much answers, but suggestions. Not usual topics for a rom-com, but it works, largely in part to the wonderful chemistry that Milioti and Samberg share on screen. Milioti delivers a performance that is both side splittingly hilarious and devastating, while Samberg delivers an equally hilarious performance while also getting to flex his dramatic muscles, proving that he is far more than just a funny man. The appearance of JK Simmons only helps to improve the film further, in a role that he is clearly having far too much fun playing. Palm Springs is a fresh take on the rom-com and one which has surely staked it's claim for Groundhog Day's crown.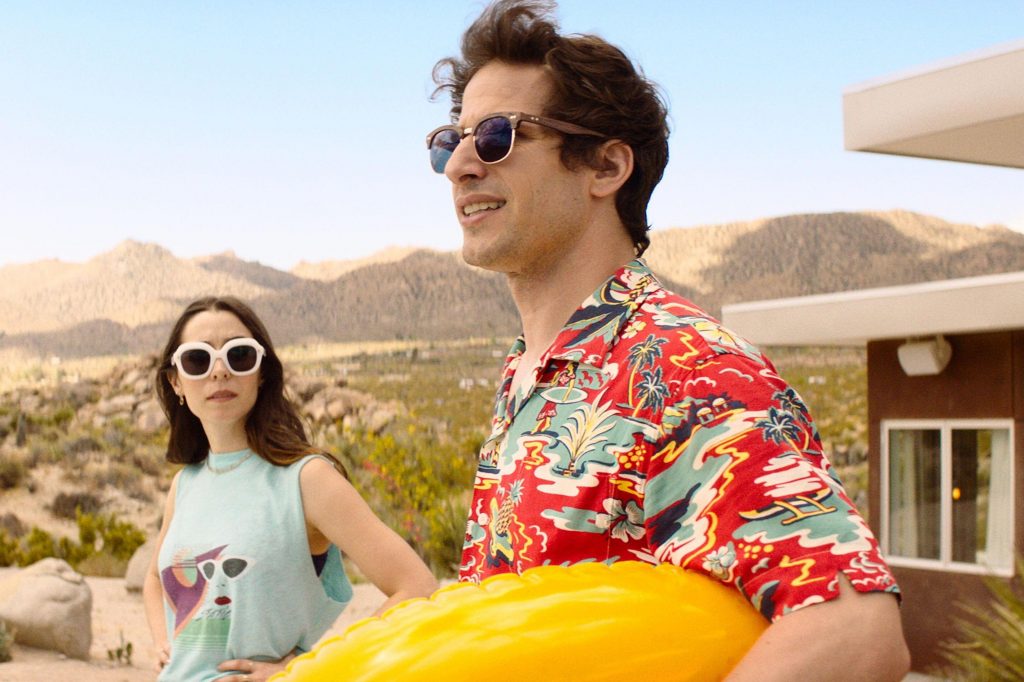 Daniel Li – West Side Story
Steven Spielberg has always wanted to make a musical. It might seem odd for his first foray into the genre to be an adaptation of one that had already been so unforgettably done in 1961, but as soon as the opening notes of Bernstein's score begin and we watch his gorgeous opening crane shot over the wreckage of a building site in Manhattan, we're instantly transported. His West Side Story is at once exhilarating and devastating, both vibrant and bleak. Every musical number is exquisitely staged and shot — this version of America is one for the ages. It's immaculately cast as well, a blend of Hollywood veterans and diverse newcomers breathe fresh life into Sondheim's lyrics with a thrilling fervour. But for all of its visual and auditory delights, Spielberg never loses sight of the dark heart of the tale. His America is the one we see today; a broken society where hate always seems to win out, where dreams are regularly shattered. The fate of our two lovers is both irrelevant and the only thing that matters, their relationship is both breathtakingly irrational and yet the only thing that makes sense. It's a film bound to its roots but at the same time very much alive and present in today's world. At a time when multiplexes are subject to franchise fare, artistry on this scale ought to be treasured.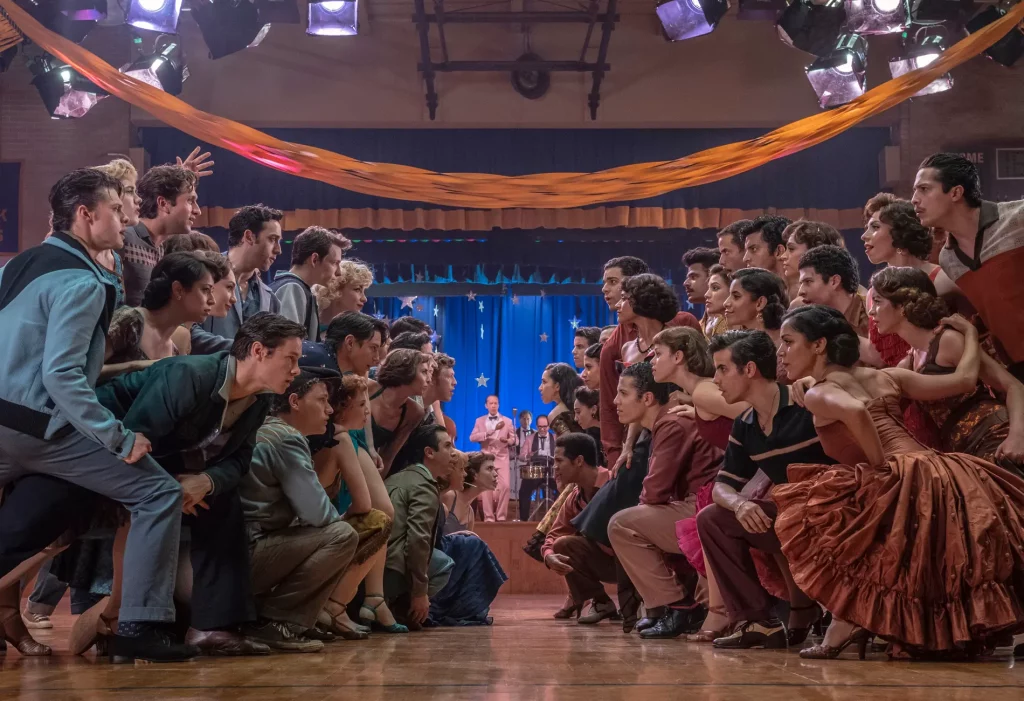 Muhammad Bahari – Spider-Man: No Way Home
A film made by fans of the last 19 years of Spider-Man on the big screen, this film is blockbuster spectacle filmmaking at its finest, never losing sight of its deeply personal story; a reminder of why superhero films can resonate so deeply. In all of its nostalgic multiverse shenanigans, the moments that stick are those which focus on character, offering resolution to stories that ended perhaps too abruptly. There's an earnestness to the palpable enthusiasm found in certain actors reprising their roles, that it's hard not to be swept up in the emotional experience. While these large-budget tentpoles can oftentimes feel churned out to turn a profit, the lengths that must have gone into putting all the pieces into place feels like something that should be truly applauded (remember the behind the scenes drama of the Sony-Disney break up of 2019?).
Having seen the film three times in the span of five days, I'm reminded of just why I love going to the movies. No streaming experience can come close to the excitement of 300+ fans cheering, clapping and crying, all coming together to see the adventures of our favourite characters, who teach us a thing or two about responsibility in the process.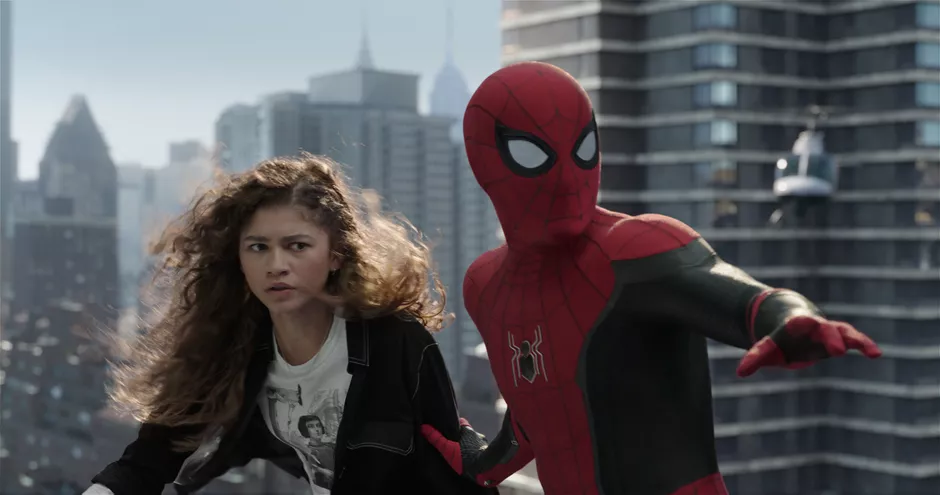 Sungleen Moon – Demon Slayer – Kimetsu no Yaiba – The Movie: Mugen Train
Forget unprecedented times, 2021 was the year in which we were all able to experience that oh-so-familiar and comforting, yet thrilling and immersive high of going back to the cinema. Smelling the nostalgic popcorn air, walking through the crowd of legs, and finally sitting down on the soft cushion of my seat, Mugen Train was the first film I watched after the big screens reopened. It was the most perfect film to ride that journey of cinematic escapism again and let everything seem… well, un-unprecedented. The Mugen Train arc continues our beloved protagonists' hunt for demons after the ending of the popular anime's first series. The film's own success does not fall short as the beautiful animation and compelling storytelling, with the emotionally intense score (hello Spotify Wrapped), captured audiences worldwide last year, earning the number one spot on the 2020 global box-office charts. The film resonated with the small audience in my local cinema as well, and I will never forget the buzz my fellow cinema-goers and I had felt in the lobby after we had laughed, shouted, gasped, and cried together, realising that I had always taken the post-movie daze for granted. Did I enjoy this film so much for the film, or for the experience? It doesn't really matter, as it made me fall in love with cinema as a whole again – isn't that what all our favourite movies do? Although Mugen Train transported me out of my seat into the world of fantasy: the drama, action, emotion, and heartbreak and all, somehow everything felt so normal for a while.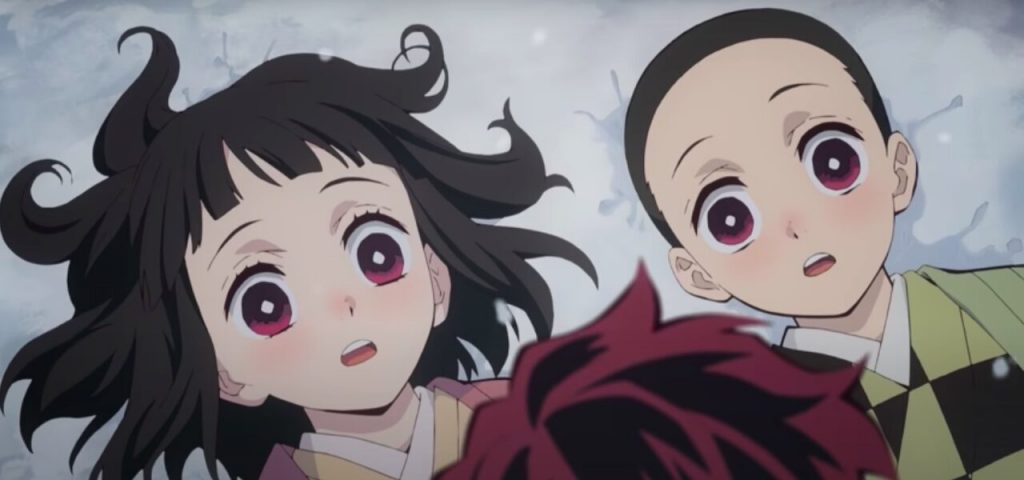 Aadesh Gupta – Dune
It goes without saying that Dune is a masterclass in filmmaking. Wonderful cinematography, incredible sound design, and Hans Zimmer's exhilarating score (especially during The Battle for Arrakis) all made it one of the best cinema experiences I've ever had. Furthermore, amongst the tremendous world building and the numerous characters, the story's themes are also considerably intriguing. Denis Villeneuve is no stranger to philosophical storytelling, as shown by previous features (Arrival, Blade Runner 2049, Prisoners, and Sicario all come to mind). He continues this with Dune, exploring ideas such as fate, fear, power, tradition, nature, coming of age, human capability, and so on. These fascinating story elements, along with the stellar craftsmanship at a scale comparable with The Lord of the Rings Trilogy and an impressive cast, makes Dune one of my favourite films of 2021.