Zheyuan Tony Yang reviews the struggles of three girls in Switzerland in overcoming their differences in their sisterhood friendship and their tries to make the most out of their summer.
Sami, Joe, and I (2020) is, among other things, a film about teenage dreams. It is also an examination of how one's socioeconomic background comes to define their teenage years; a peek into the immigrant experience in Switzerland; a slice-of-life portrait of a restless summer filled with highs and lows; and a celebration of the bond of sisterhood between three very different, yet very similar girls. Actor turned writer-director Karin Heberlein attempts to tackle these weighty themes in a ninety-four minute run time, to mixed results. While the film has its fair share of triumphant moments, it also frequently feels underwhelming and poorly thought out. In that sense, I find it to be an immensely relatable depiction of the teenage experience.
The film is presented through the eyes of 16-year-old, Leyla (the titular I), the daughter of immigrants from an unspecified Eastern-European country who lives with her father after her mother's passing. Braving the streets of Zurich alongside her are Sami, whose overbearing veteran father and obnoxious brother leaves her feeling suffocated at home, and Joe, who is anxious to find work in order to help support her single mother in raising several of her siblings. It is worth mentioning that Sami's family comes from Bosnia and Joe's from an also unspecified Hispanic country (she speaks Spanish in all her interactions with her family). However, these contexts serve little narrative purpose in the film, with the arise of familial conflicts stemming more from classical coming-of-age archetypes than from any particular cultural background. This gives the story a semi-universal quality as if it could take place in any metropolitan setting.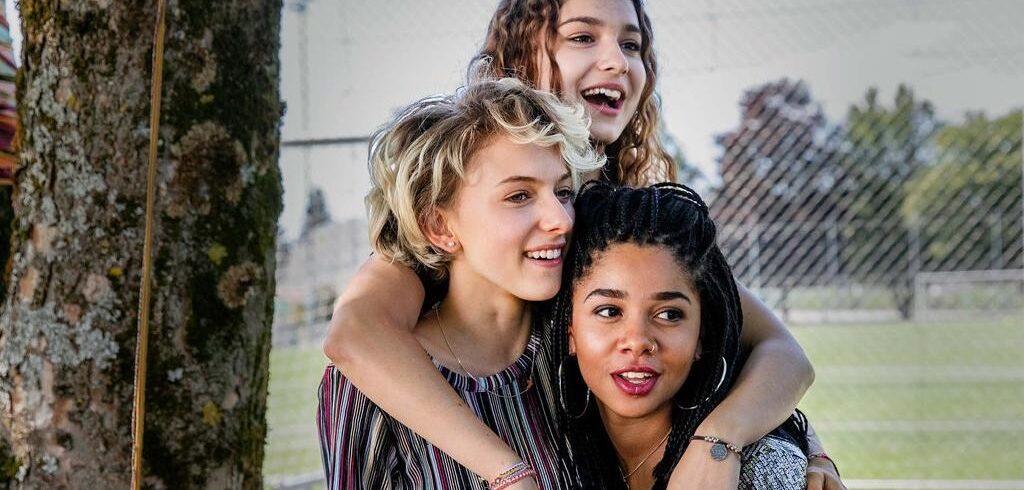 The opening scenes perhaps best convey this unanchored "youth in the city" atmosphere, as we follow the three girls on their last day of the school year. Following an affirming, if unoriginal, end-of-year speech from their teacher, the trio rush out from the campus into the city. The blaring pop score and soaring camera signify their liberation as we watch them grab drinks and snacks from the convenience store, while playfully harassing innocent passersby (Leyla puts some obscenities into Google translate and blares the translated Chinese audio into their faces), before slumping into the assortment of beanbags and old classroom chairs near a football field that constitutes their base of operations. These displays of casual irreverence, infectious as they may be, also feel immediately trite. A meticulously constructed, unmistakably cinematic vision of a perfect summer day.
To the film's credit, it does not retain this rainbow-colored lens throughout. Indeed, it is quickly dropped as realism takes — initially in bits and pieces, then all at once. Sami is drawn to the adventure of an NGO and its promise for rewarding work assisting refugees at the German border. She is ultimately frustrated by her parents' disapproval and her friends' seeming indifference to the cause. Joe abandons her longtime dream of painting for a job cleaning and doing inventory work, in an attempt to support her mother's measly income. Leyla heads to a kindergarten expecting to teach Chinese as a volunteer, only to be placed among the kitchen staff under a demanding head chef. As these situations rapidly escalate, the carefree ideals of holiday give way to dramatic confrontations and silent breakdowns, as all three girls experience the mind-numbing and heartbreaking clashes between their definitions of self, and the impending, increasingly hostile adult world. The visual language adapts to match this change in thematic weight, with more still shots and closeups in the place of montages, and ambient, soft instrumentals overtaking pop ballads.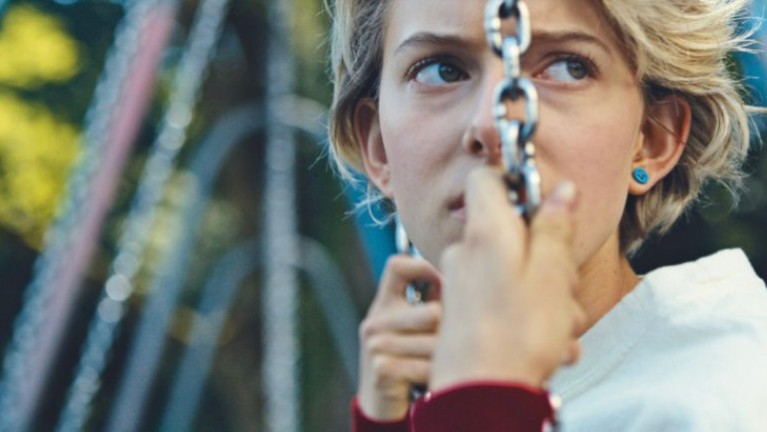 The specific challenges faced by each protagonist are quite different, however, the film is aware of such contrasts. While it portrays all of their struggles with a considerable degree of seriousness and heft, Leyla's and even Sami's stories are ultimately sidelined to focus on Joe's, whose physical and mental suffering throughout the film is undoubtedly the most harrowingly portrayed. This creates a three-way balancing act, exploring Joe's journey of acceptance and recovery from her trauma, the worsening conflicts in Sami and Leyla's lives, and how incredibly straining it all is for their friendship. In the end, such narrative ambitions prove too much to handle, and ironically, the story's most poignant moments come when it hones in on our protagonists as individuals rather than a trio.
The saving grace comes in the form of the finale, which manages to wrap up certain elements of the film's conflicts without undermining any of its impact on the characters. Though the lack of resolution may leave some viewers yearning for more, Heaberlin's ability to fuse the ordinary with the cinematic is impressive. Indeed, this is the most tonally distinct portion of the film: polished without being artificial, it conveys moments in these teenage lives that feel real precisely because of their subjectivity.
"Always hold more dreams in your soul than reality can destroy." This quote from Leyla's mother bookends the film, and it may as well be its ethos. Though far from perfect, Sami, Joe, and I captures the elusive, erratic thing that is the teenage spirit.
Watch the trailer for Sami, Joe, and I here: