BFI's London Film Festival is in town! The FilmSoc Blog is back for the 65th edition of the city's largest film festival, delivering a look at the hits and misses of the 2021-22 season.
Alexia Mihaila reviews the Kristen Stewart's long-anticipated portrayal of Princess Diana and her struggles with the royal family, which received its world premiere at the BFI London Film Festival. We would like to warn readers that this review contains mentions of self-harm and disordered eating.
If you like seeing Kristen Stewart on the big screen, then Spencer might be your go-to Christmas watch this year; watching, you'll get an hour and fifty-one minutes of her dramatically sprinting in empty royal halls and experiencing the same level of expressionless high voltage existential drama as seen previously in the Twilight saga.
Spencer captures the emotional trauma of 'the people's princess' and, unlike other adaptations from the royal family vault — The Crown, The Queen — Larrain's film doesn't address her death, nor does it put the emphasis on the Queen. Rather, the spotlight is squarely on Princess Diana, her relationship with her family, and her emotional distress while being constrained by traditional royal rigidity and merciless money-seeking paparazzi.
The film emphasizes how tradition means the future constantly lives in the past. Being set around Christmas time in 1991, it reflects how no one within the royal family is above the historical rituals passed from generation to generation, such as not arriving later than the queen for dinner, dressing in a certain color palette, or weighing yourself before and after dinner to judge how much you've enjoyed yourself. Diana was always an aristocrat, therefore she was not new to the customs, but that being said, constantly being dissected by the public and under tight scrutiny from the British monarchy, she missed the freedom and privacy she enjoyed as a child, hence the return to her roots; an attempt to find the strength to recollect herself.
"The more years pass after your death, the less words they use to describe you."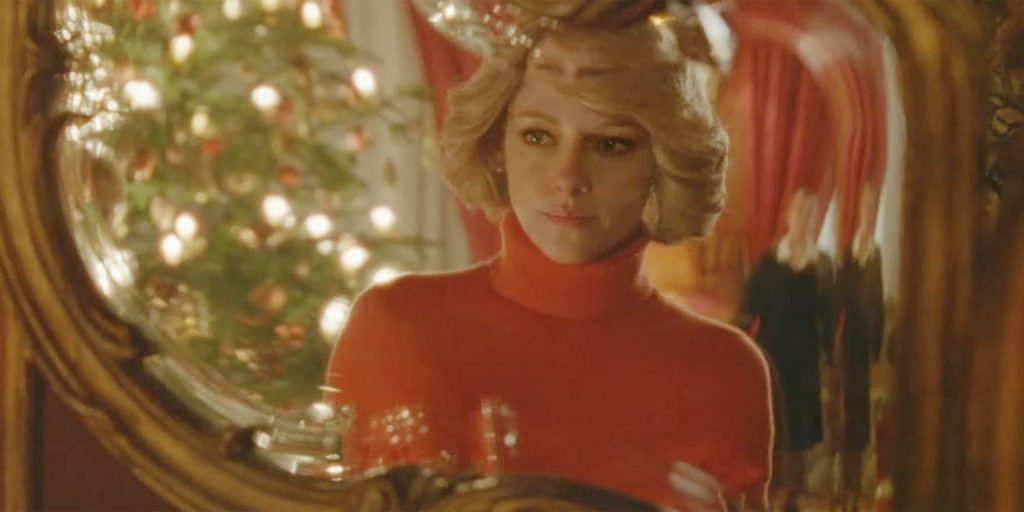 Diana puts herself in Anne Boleyn's shoes, becoming paranoid that she will wind up with the same fate, killed by an affair-having husband who wants to replace her. Besides being constantly in the public eye — leading to guards sewing her drapes together just so that paparazzi aren't able to peek through her window — she is also under close inspection by Prince Charles who doesn't properly care for her, and in comparison to the royal family, not even for his children: William and Harry. On previous confessional tapes of the real Lady Di, she mentions how he would put his hand on her waist and say "Oh, a bit chubby here, aren't we?" triggering her anxiety, especially knowing about Charles' affair with Camilla, now his wife and the Duchess of Cornwall. He buys the same pearls for the both of them and Camilla and doesn't even notice, nor care; while Diana cares and panics so much so that she has a breakdown at the dinner table wishing she could choke on his pearls while eating just to see if he would care.
The Princess had many dressers, but the film focuses on a rather fictional Maggie (Sally Hawkins) who is basically the only one she can trust besides her children. Later in the film, Maggie confesses she has a crush on Diana (who wouldn't). However, there is no actual evidence for this situation, it being rather a form of representation, serving to show Diana with someone who genuinely loves her: "It's not just me that cares." Kristen Stewart sometimes tries too hard to embody the mannerisms of the People's Princess, but the exaggeration works surprisingly well in the way that it heightens the drama of everyday life, from attending a family dinner to dressing alone, all while struggling with mental issues.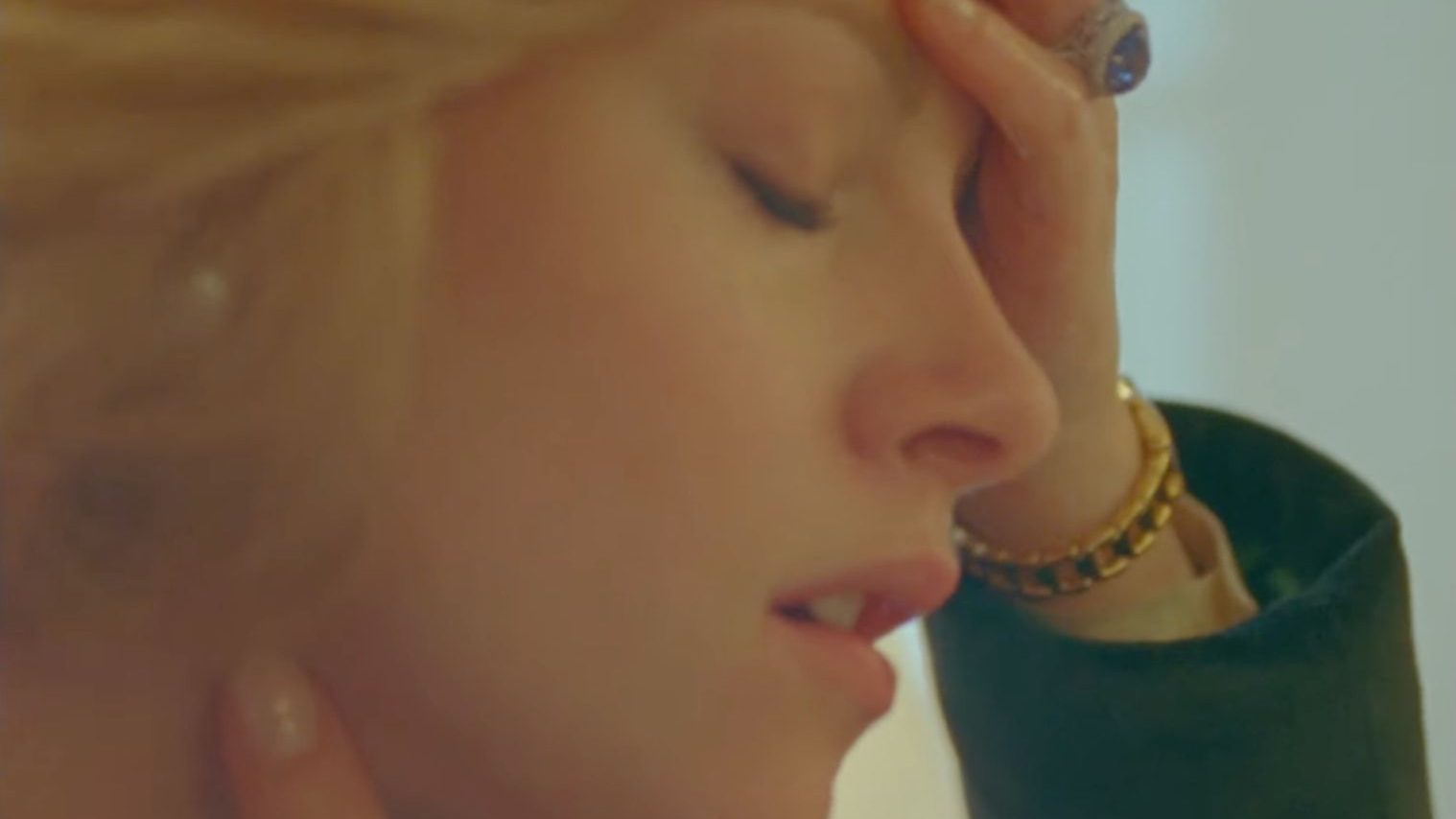 Diana tries to find the strength to love herself throughout the film, as she was struggling with self-harm, bulimia, and the general feeling of losing her individuality. An LA Times Article from 1992 mentions how Diana was said to have flung herself down the stairs, cut her wrists, chest, and thighs with razors, knives, and lemon slicers as cries for help nobody listened to. In the film, the only solace she finds is in Maggie and her children, who she tries to shelter from the family traditions and tries to break the mould by buying them gas station Christmas gifts, not having them traumatically shoot birds as part of the ritual of becoming a man that Prince Charles had to do while he was younger, and taking them to KFC with a red convertible in central London.
She keeps pushing the boundaries to go, wear, and do whatever she wants, but that comes with the cost of being rejected and alienated by the family who was supposed to support. She needs to cut her ties with the blue blood but can't. She relieves stress by running in the empty fields of the royal palace and dancing in a mirror, showing how only movement can bring her joy and freedom from herself and her environment. The scarecrow on the empty land of her old, now demolished, ranch depicts Diana's childhood, and her dressing up in her father's jacket that has been lying on it is a form of reconnection with her roots and emotions. In the end, she dresses the scarecrow in her own clothes, leaving behind, like her father, something she no longer feels in touch with, realising she can have a future of her own where she doesn't need to rely on anyone's approval.
Spencer is a good depiction of Diana's mental health issues which were silenced while she was alive to not stain the royal family's immaculate press coverage, and is a good film to binge-watch this winter season for it makes you understand Diana and appreciate more the connections between freedom and tradition.
Spencer is out right now: