Ciaran Kelly reviews Colm Bairéad's Academy Award-nominatedAn Cailín Ciúin, an Irish language coming-of-age feature that explores a dysfunctional family.
2022 was an incredibly exciting year for Irish film. A record fourteen Academy Award nominations across three films- The Banshees of Inisherin, An Irish Goodbye, and An Cailín Ciúin, has resolutely reaffirmed Ireland's position on the global cinematic stage. An Cailín Ciúin specifically, is further ground-breaking as it is the first Irish-language film in history to be nominated in the Best International Feature Film category. Such an event is hugely significant all historically, culturally, and politically, and will hopefully lead to a renewed interest in the ancient, but beautiful, Irish language.
Directed by Colm Bairéad and adapted from Claire Keegan's 2010 novella Foster, An Cailín Ciúin is a devastating portrayal of deeply flawed fatherhood and crippled motherhood told through the eyes of a nine-year-old girl, Cáit (played by newcomer Catherine Clinch). Set in the Gaeltacht (strictly Irish-speaking region) in 1980s Ireland, this film masterfully explores the internal struggles of a difficult childhood against the ruggedly-beautiful backdrop of rural County Waterford. After the pressures of another baby become too much for parents already on the brink, Cáit is sent away to live with Eibhlín (her mother's distant cousin) and Seán (her husband)- played by Carrie Crowley and Andrew Bennett respectively.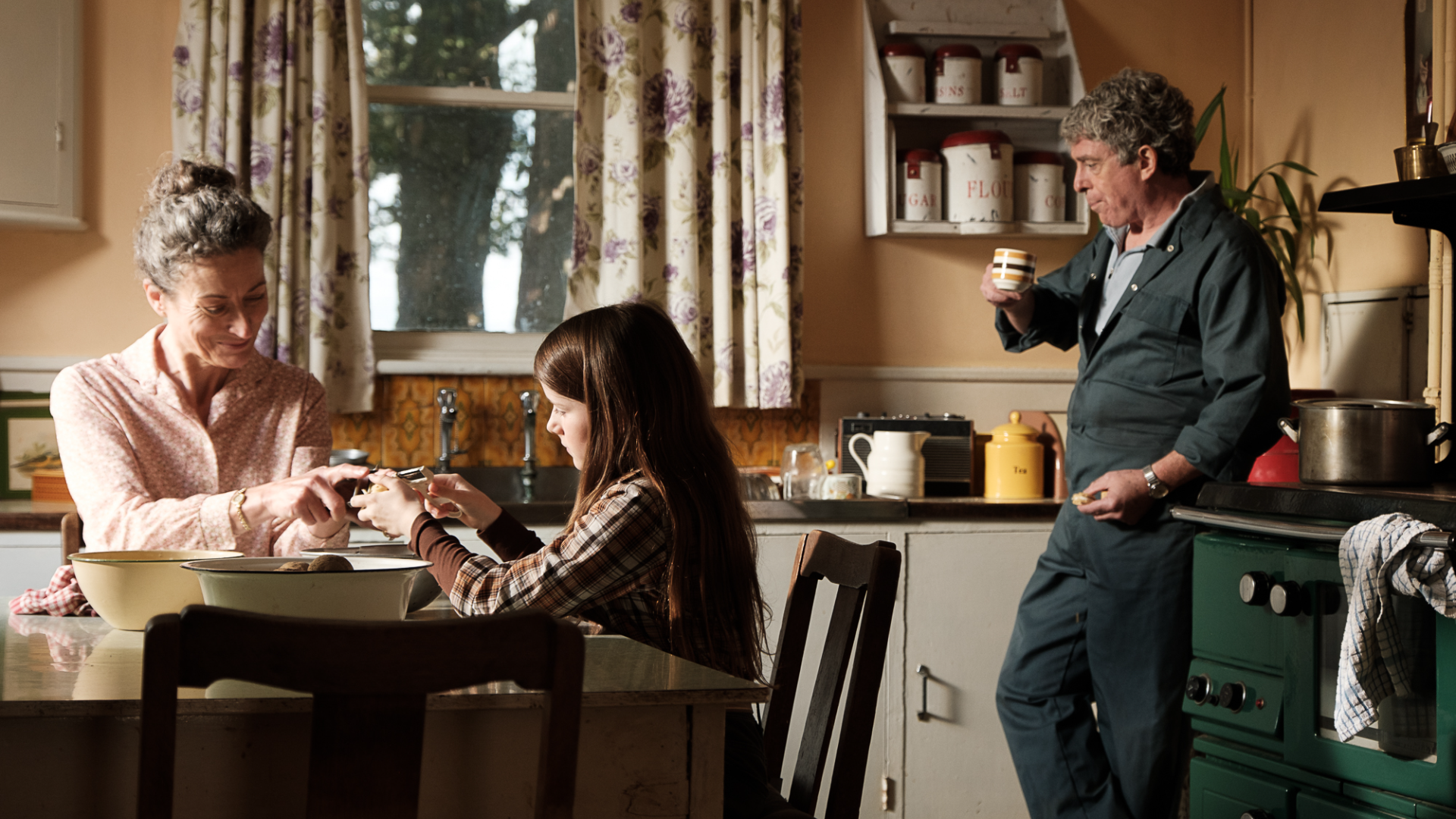 The neglect and poverty, both financial and emotional, characterising Cáit's life at home is immediately juxtaposed as she is warmly welcomed into the Cinnsealach household. Eibhlín's deep affection for Cáit is explored so acutely through a beautiful, but purposeful, montage of domestic activities. From cutting up fruit, to bathing, and clothing Cáit (after her father drives away with her suitcase), Eibhlín is presented as an exemplary mother, miles apart from Cáit's, which begs the question as to why she has not had children herself?
While initially more distant, Seán soon warms to Cáit, taking her out on the farm, showing her the way of the land. Indeed, one of my favourite scenes in the film is an exchange between Seán and Cáit in which he challenges her to see how quickly she can run to the post box at the end of the lane and back again. Part of this scene contains a beautiful wide angle shot of the stone-walled tree-studded lane, with Cáit running as fast as her legs can take her, mail in hand. It seems Cáit is finally getting the childhood she deserves, although as later interactions with neighbours and her parents attack the domestic bliss, the audience is left wondering what Cáit's future will bring; will she be able to hold onto her freedom, or will she remain forever inhibited as the quiet girl?
One of the primary things I find so impressive with this film, is director and screenwriter Colm Bairéad's ability to strike the right balance in setting such a turbulent story in such bucolic surroundings, all the while making it seem tangible and believable. This is an area where some Irish films in the past have stumbled; by placing the onus on the natural beauty of the rural landscape, while generally ignoring the nuances and stark realities of country life. Perhaps this is why this film, regardless of language, has translated so well across the world; the characters are so thoughtfully and realistically developed- experiences of neglect, poverty, and abuse are so delicately yet accurately portrayed. Indeed, there are a few places this film could have gone wrong. For example, the writing could have been much lazier, relying on stereotypes, and perhaps leaning into themes and tropes associated with Irish folklore and myth, potentially more familiar to the wider world.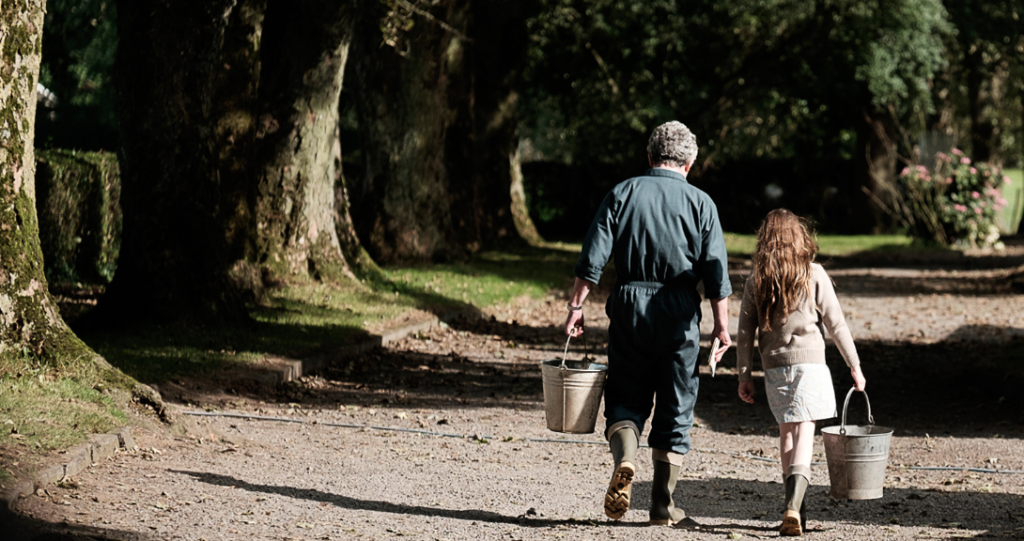 The scenes around the well, which is arguably quite a central character, in the wood behind the Cinnsealach house, highlight this balance. Through interesting yet gentle camera movement, cinematographer Kate McCullough adds a level of beauty and warmth to such an arbitrary task- drinking water. Instead of relying on clichés to highlight a burgeoning mother-daughter relationship, the film explores actions in locations which have a deeper significance, this is especially true with regards to the well.
An Cailín Ciúin is a hugely important film, not least in the themes that it explores and executes so masterfully, but also in the context it has been released. Thanks to its success, and that of those films aforementioned, Screen Ireland has announced a new slate of productions for 2023. While An Cailín Ciúin may be the first Irish language-film to receive an Oscar nod, hopefully it will not be the last.
An Cailín Ciúin is currently playing in theatres and available to stream on BFI Player. Watch the trailer here: