LEAFF 2020 celebrates its fifth year with a programme of ten films from celebrated and debut film makers. Championing East Asian cinema, LEAFF aims to bring a wide range of cinema to London and offer the opportunity to experience a new culture of cinema.
Luigi Barraza Cárdenas reviews the Korean crime thriller that introduced debut director Kim Yong-hoon to the global stage.
After what seemed like an eternal lockdown, the London East Asia Film Festival welcomes audiences with a violent, brisk, and stylish opening film from South Korea. The playfully titled Beasts Clawing at Straws (and claw away they do!) is an adaptation of Keisuke Sone's novel of the same name. With this energetic crime-thriller, first-time writer and director Kim Yong-hoon unleashes a dark debut with plenty of flair to spare.
From the very first scene, the film sets up the mood incredibly well. To the beautiful sound of wind instruments, the camera follows a mysterious Louis Vuitton bag while its carrier remains intentionally hidden from view. The bag contains, unsurprisingly, a large amount of cash that will pump hot blood into the ambitious hearts of all of the heroes.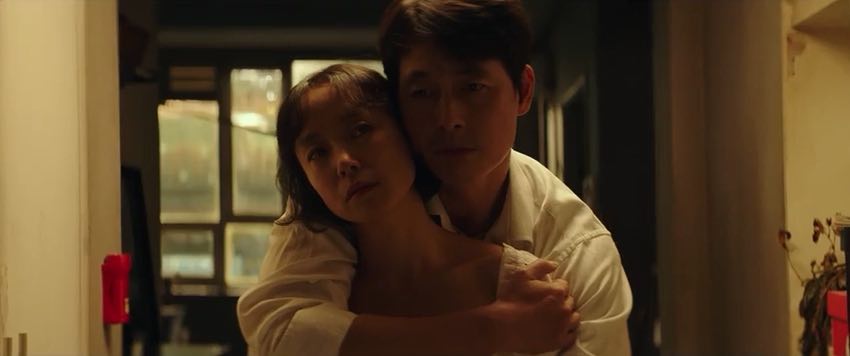 Divided into six chapters, the film unfolds through the perspectives of seemingly ordinary characters interconnected by their ambitions and the promise of money. A hard-working bathhouse employee (Bae Seong-woo) — with an unwell mother and an emotionally exhausted wife at home — finds his ethical values challenged by the tempting bag in the locker room. A middle-aged customs officer (Jung Woo-sung) struggles to repay his ex-girlfriend's debt to a local gangster who has no patience for nonsense. An elegant woman (Jeon Do-yeon) runs an entertainment club with off-putting nonchalance, using her gravitas to conduct her business and protect her employees. At the same club, a hostess (Shin Hyun-bin) elaborates a plan to escape from her violent marriage with the help of a young immigrant from China. An inquisitive (and obnoxious) police officer from Seoul investigates a missing person's case. Meanwhile, a sadistic gang member with a partial taste for human intestines gleefully awaits opportunities to maim, torture, and kill those who have no liquidity. Yes, you read that last one right. The whole cast is solid, but Do-yeon deserves additional praise for carrying the film with her particularly strong performance as an ever-intriguing businesswoman.
From a technical perspective, the film is quite well-executed. The pace is brisk and consistent throughout its running time, using sleek camera movements to swiftly transition across storylines. The rich cinematography plays around with colour palettes, using glossy neons and muted grays to evoke a sense of grit that compliments Beasts' fragmented narrative and ultraviolence. But the manic yet beautifully-scored tempo is perhaps the most accomplished aspect of the film: composer Nene Kang runs wild with a consortium of winds and strings that creates a relentless tension and highlights the film's climactic crescendo.
Much influenced by the work of the Coen brothers, Beasts tells the story of an intricate treasure hunt that steadily descends into absurdity. The bounty allegorically serves as a cautionary tale, like a cursed amulet wreaking havoc through its path. The film's subtext includes a lot of commentary about class, capitalism, and government surveillance, which add some layers to the canvas. The tangled web formed by the characters' overlapping schemes eventually comes to a somewhat open-ended resolution in the closing chapters. And while some of the plot twists are obvious and predictable, the end result still makes for an exhilarating cinematic experience. Kim Yong-hoon is not afraid to use violence for shock value, unapologetically orchestrating his scenes to upset the audience in a way that reminds one of Tarantino's films.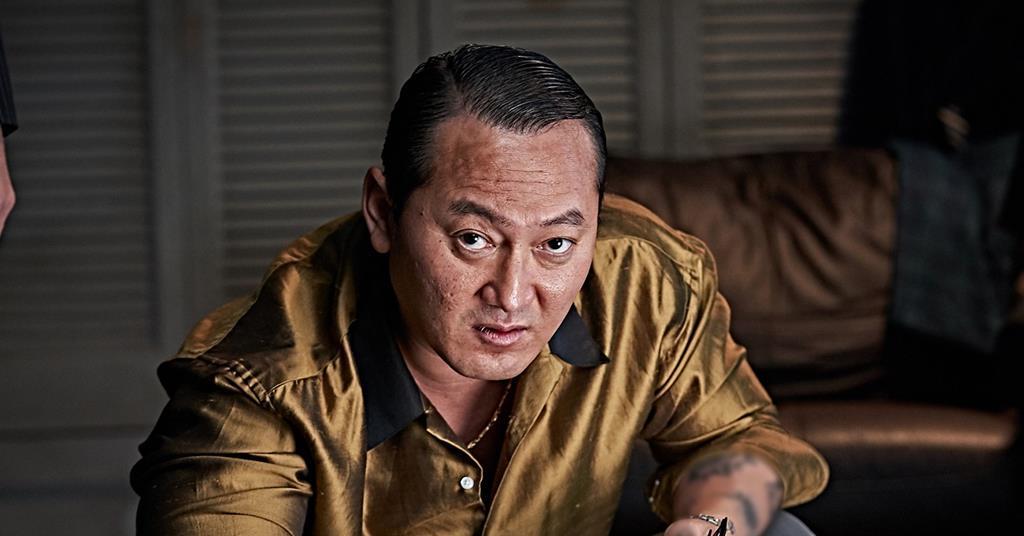 At times however, I must say that Beasts' savagery gets hard to watch. Some moments are gruesome to the point of being distressing, including the brutal gender-based violence in early chapters of the film, and more specifically, a particular stabbing scene towards its end.
We may or may not call this the 'Parasite effect', but I am personally grateful that exposure to East Asian cinema — and non-English films in general — will increase in upcoming years. Based on its entertainment value alone, I would ultimately recommend Beasts Clawing at Straws. While it does borrow some of its elements from other sources, the final result is bold and refreshing. The city of Pyeongtaek serves as the background for an intricate tale of greed, desire, and coincidence that will leave you 'clawing' (I had to!) at your seat with every narrative twist and turn. To viewers with a minimum of patience and strong stomachs, Beasts Clawing at Straws offers a trip down a deliciously wild road, with a destination that is simultaneously exhilarating and exhausting.
'Beasts Clawing at Straws' was released globally in January 2020. Watch the trailer here: