It's festival season! The FilmSoc blog is covering the 62nd BFI London Film Festival (10th – 21st October), diving into the myriad of films and events on offer to deliver reviews.
Raphael Duhamel reviews Barry Jenkins' intimate and introspective drama on race and family.
Two years after I Am Not Your Negro, novelist James Baldwin's singular voice still echoes in the heads of those who fight for equality. The American author's fifth novel, If Beale Street Could Talk, is the quintessential expression of his talent, bursting with spirit and rage. Director Barry Jenkins' adaptation unequivocally does the original work justice, successfully blending artistic prowess and grounded storytelling to surpass his own previous achievement with the Academy Award-winning Moonlight.
The opening credits only offer a few words from Baldwin, revealing that Beale Street is the metaphorical birth place of every black person in America, from his own drug-addicted biological father to the legendary Louis Armstrong. No actor or actress' name is featured, and Jenkins himself is not even mentioned, which goes to show that his auteurism is first and foremost a respectful and restrained one, letting the narrative, rather than his newly established household name, affect the audience.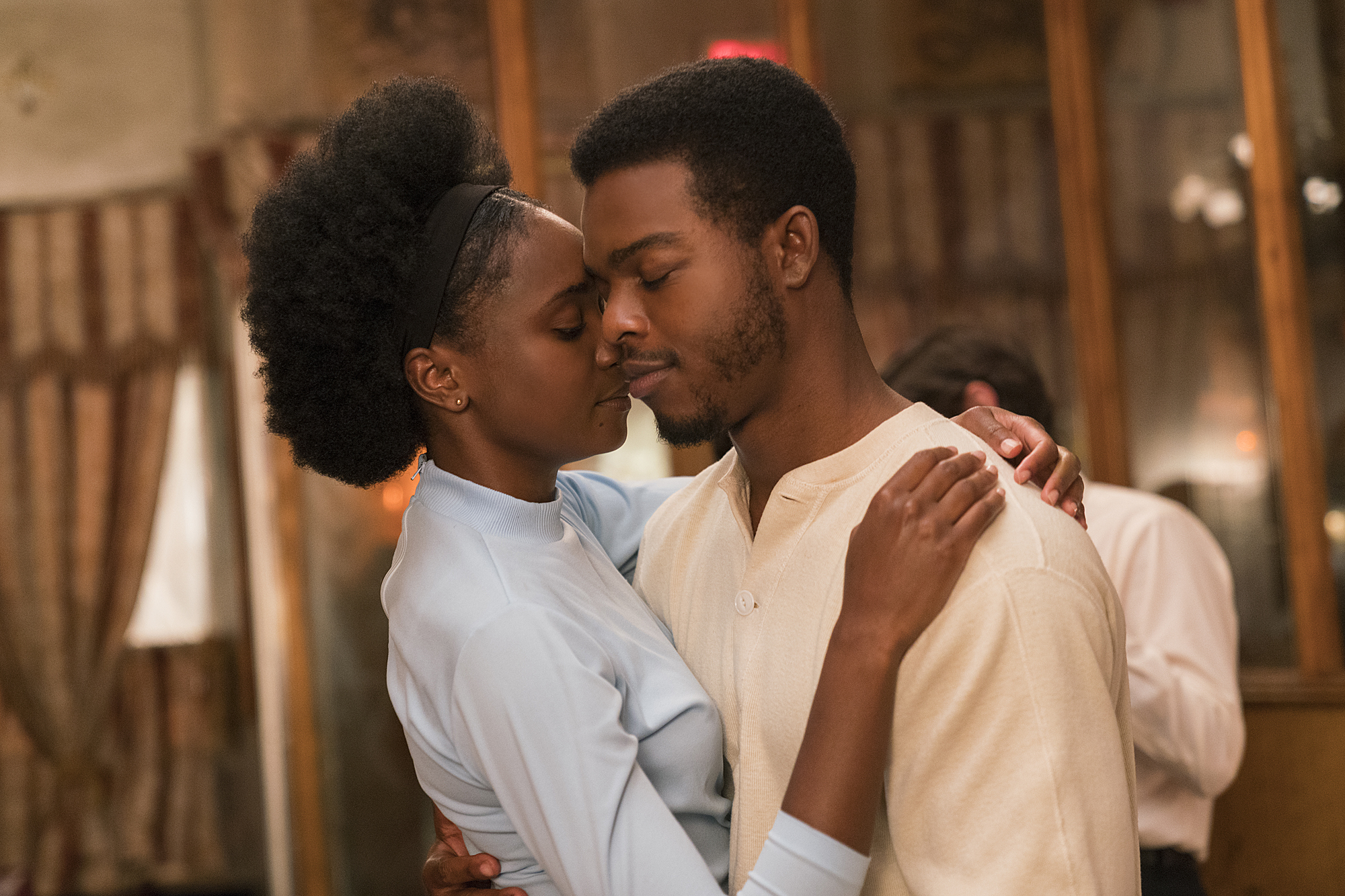 If Beale Street Could Talk recounts the passionate relationship between 19-year-old Tish (KiKi Layne) and her first and only love Fonny (Stephan James), who dreams of becoming a sculptor until he is unfairly arrested for rape. After Tish finds out that she is pregnant, her mother (Regina King) proceeds to do everything in her power to exonerate her stepson; however, they cannot move beyond the restrictions of African-American life in 1950s Harlem. Baldwin's title finds its resonance in his characters' tragedy: if Beale Street could talk, it would cry out Fonny's innocence and testify for him and every other blameless black person in court. But Jenkins' film stresses that these innocents' sufferings are doomed to remain silenced until their country wakes up from its deep and intolerant slumber.
Stephan James tackles the role of Alonzo 'Fonny' Hunt, an intrepid and charismatic young man with a singular expression, channelling Andre Holland's performance in Moonlight. James' slight squint gives him a piercing gaze, perfectly captured by Jenkins' trademark portrait shots in which the actors to look directly into the camera, as if they were in direct conversation with the audience. This aspect adds a certain earnestness and poetic intimacy to the film, almost blurring the frontiers between fiction and documentary and turning the characters' story into an account of African-American life in New York City. The feature boldly and seamlessly transitions between real photographic footage, narrated by Tish, and more cinematic episodes, a creative decision which never diminishes the story's impact but rather reinvigorates it in a Spike Lee-esque fashion.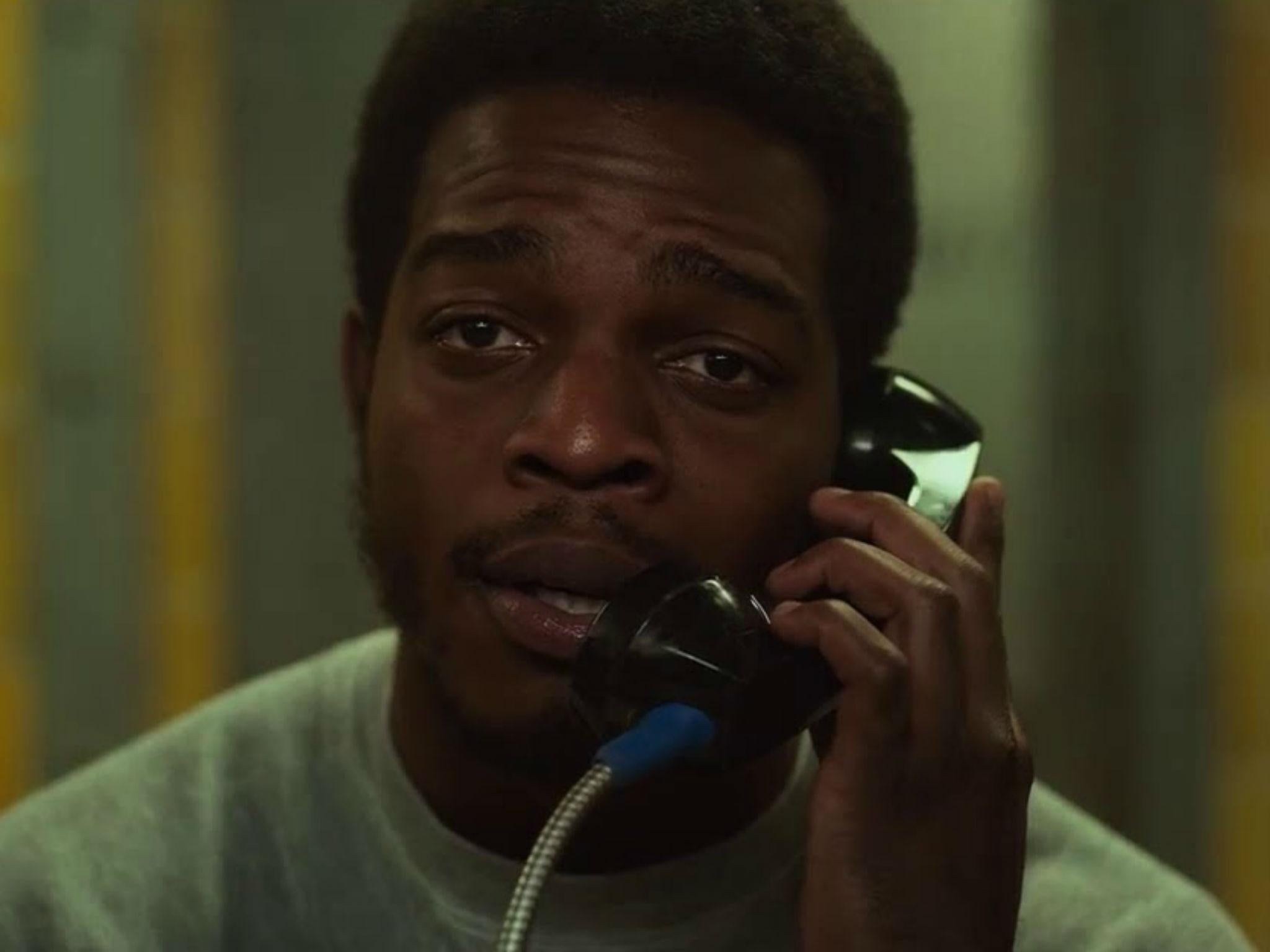 More personal sequences depicting Tish and Fonny's relationship are equally well executed in an even more mastered and fearless style than in Jenkins' previous picture. The two protagonists' lovemaking is pure and candid, punctuated with quasi-Godardian dialogue in an otherwise conventional screenplay. Tish's bright-coloured outfits seem to indicate her lively enthusiasm and youthful inexperience, contrasting with Fonny's plain, working class clothes; however, she endures and survives with the help of her family, showing her hateful stepmother and the world that she is up to the task. Layne's confident portrayal of this brave and reserved 19-year-old, embracing God's gift of a baby boy, undeniably makes her the film's true breakout star.
The rest of the cast is comprised of more familiar faces, such as Diego Luna and Pedro Pascal, all standing as emblems of various minorities. Their incorporation into the narrative reveals how intertwined their fates are with those of Tish and Fonny, perhaps demonstrating the necessity of convergence among similar struggles. Brian Tyree Henry only has a few minutes of screen time, but he manages to fit a memorable performance in a single exceptional sequence. The Atlanta star tells the story of his arrest and prison time – for car theft, in spite of the fact that he does not know how to drive – with such intensity and dignity that it suffuses the film and lingers in the spectator's mind. Dave Franco, however, plays the role of a Jewish landlord, a confounding miscast considering that every other actor stands out in his own unique way. Franco is hardly believable as a religious proprietor, performing as if he had walked on set without reading the script and making no effort to transform into a credible character.
The two-hour drama, despite its focus on racial injustice, never gives in to Manichean representations of society. The woman who accuses Fonny of rape and is pressured to indict him is Puerto Rican, but her own marginalized social status does not influence her allegation; she refuses, even after Fonny's stepmother's ceaseless efforts, to change her testimony. Jenkins follows Baldwin in indicating that the American legal system is broken, achieving the unfortunate feat of cheating both the victim and the perpetrator in such cases.
If Beale Street Could Talk's conclusion, however, ultimately demonstrates that these characters are far from leading the miserable existences one may have portended. Although the film does not imply that the fates of African-Americans can or will ever be equal to their white compatriots, the outcome of Tish and Fonny's story is hopeful, rooted in the deeply Christian belief that suffering and hardship will always be redeemed in the kingdom of God.
If Beale Street Could Talk will have its general UK release on February 8th, 2019. Meanwhile, check out the trailer below: