Raphael Duhamel wraps up the 44th Deauville American Film Festival. 
THE STAND-OUTS
Thunder Road (2018), dir. Jim Cummings
The winner of the 2018 Deauville Grand Prize unequivocally deserves it and much more. Jim Cummings' first full-length film is an exciting and electrifying creation, pulsating with life, in the image of its guilt-ridden protagonist, Jim Arnaud. Taking its name from the legendary Bruce Springsteen song, the movie strings together multiple tragicomic sequences displaying a ridiculed yet touching man, whose struggles never seem to end. Not only does Cummings give an award-worthy performance as a broken police officer, but his direction is tight and slick, stylised and genuine at the same time. Filmmaker Magazine put him on the list of the best new faces of independent cinema back in 2012, and with Thunder Road he shows no signs of slowing down.
We the Animals (2018), dir. Jeremiah Zagar
This ethereal coming-of-age tale is the epitome of a Sundance movie, with first-time narrative feature director Jeremiah Zagar putting together all of the necessary elements for an indie gem: non-professional child actors, a grainy pastel aesthetic, handheld shots, and social issues with a touch of poetry. It follows three young brothers who strive to survive in spite of their unstable family context, with an absent father and a lethargic mother, focusing especially on the youngest child, Jonah (Evan Rosado), who combats his toxically masculine environment by drawing in a notebook where he buries his darkest secrets. We the Animals is a joy to watch and a truly stunning debut for Zagar and his actors, yet it fails like many others have done before by naively resting on its laurels and relying too heavily on visual prowess to advance its story. The result is a sincere and charming piece of cinema, which lacks in vigour but compensates through its Malickian sensibility.
THE AVERAGE
The Tale (2018), dir. Jennifer Fox
Jennifer Fox's dramatic retelling of her own sexual abuse experience marks the beginning of a new era for female filmmakers in the wake of the #MeToo movement, and the liberation of speech it entails. The movie excels in its nuanced representation of past and present perceptions of assault, going back and forth between present-day Jennifer (Laura Dern) and teenage Jenny (Isabelle Nélisse), accurately depicting the dangerously contrasting outlooks on consent in the 1970s and the 21st century. The Tale's intensity and veracity contributes much to its emotional power, but its therapeutic quality for the director is ultimately detrimental to its purely cinematic integrity. Many sequences – predominantly ones showing intercourse – seem gratuitous, due to the inevitable lack of distance between Fox's real-life experiences and their re-enactings onscreen. It remains, nonetheless, an important symbol for the post-Weinstein industry and especially women in film.
The Kindergarten Teacher (2018), dir. Sara Colangelo
The 2018 winner of Sundance's Directing Award has the admirable courage to tell an uneasy story of psychotic obsession between a teacher and her 5-year-old pupil. Maggie Gyllenhaal steals the show in her best role since 2014's Frank, portraying with great subtlety this tragically talentless woman who lives vicariously through her student's genius, but the feature itself does not live up to the actress' performance. The Kindergarten Teacher does everything to defy conventions by leaving much to imagination, an original approach which results in an underwhelming experience, leaving the audience wanting more, especially from the child, whose part is criminally underplayed. Sara Colangelo's film wastes its initial boldness by not fulfilling its potential, but it is still an unusual reworking of an age-old story.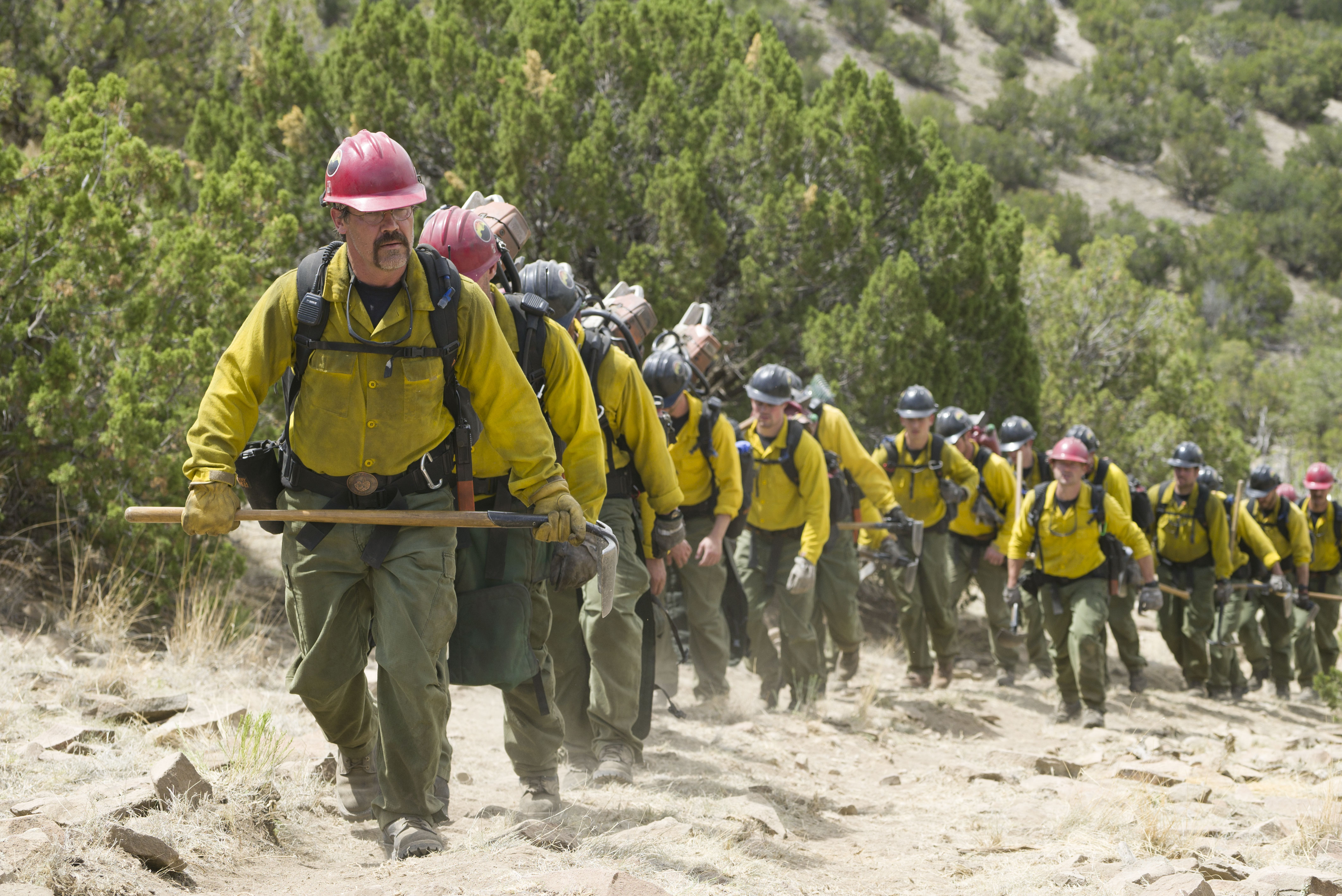 THE MISFIRES
Only the Brave (2017), dir. Joseph Kosinski
Joseph Kosinski's latest movie about a group of heroic firefighters in Arizona is a puzzling combination of excellence and mediocrity. The talented Top Gun: Maverick director joins forces with a star-studded cast composed of Josh Brolin, Miles Teller, Jennifer Connelly, and a beardless Jeff Bridges, for a film whose screenplay did not deserve to be brought to life in such a flamboyant way. It is by no means terrible, but the redemption narrative which constitutes Only the Brave's plot is appallingly conventional and tedious, and is of no interest apart from its "true story" aspect. The world might remember these firefighters for their fearless sacrifice, but certainly not for its fictionalised adaptation.
Operation Finale (2018), dir. Chris Weitz
Oscar Isaac cultivates his image of the new Hollywood sweetheart by starring as Mossad secret agent Peter Malkin, who participated in the capture of the Final Solution's infamous architect, Adolf Eichmann (Sir Ben Kingsley). Once again, the film's main asset is its grounding in historical truth, since it relies on an essentially bland and unoriginal script, which so predictably places Isaac's flawed hero character at the centre of the stage. The majority of Operation Finale occurs in an Argentinian safehouse, as a group of secret agents, also consisting of Mélanie Laurent – who obviously takes on the role of Malkin's love interest – need Eichmann's signature for them to leave Buenos Aires by plane. In this way, it bears many similarities with Argo's structure and storyline, but unfortunately none of its inventiveness and talent.
Deauville Film Festival ran from August 31st to September 9th at Deauville, France. It was established in 1975 to showcase the diversity of American cinema from major Hollywood productions to independent films. 
Check out their website here.