With the AGM right around the corner, our days on the 2017/18 Committee are numbered. Thinking of running for a position last minute? Let us help you decide which position might be for you with some insider info from each member.
(Some of us took this exercise more seriously than others.)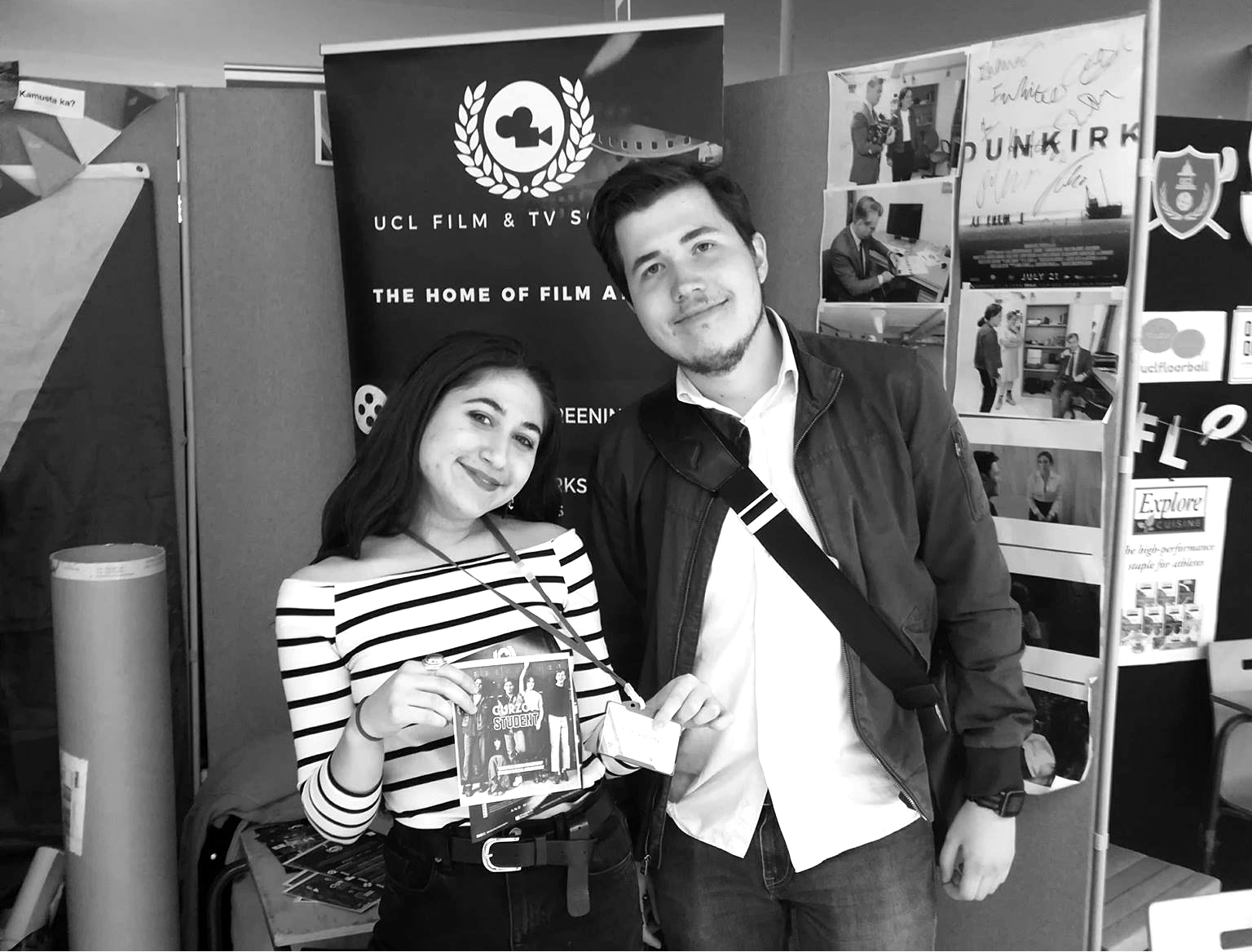 President: Anton Volkov
"The all-powerful being who steers the FilmSoc ship to glory" © UCL Comedy Club
The president position is really what you make of it and it depends how closely you want to get involved and fulfil a specific vision for the society… The main duties are: managing (and chasing) the committee, liaising (a lot) with the Union, and just generally being the face of the society both at uni and in public – and by public, that also includes awesome industry people!
Best

things about the role: shaping the society into something of your own, the industry networking (all that guest speaker emailing!), leading a team – the list goes on. It may seem like a big and daunting responsibility but once you get into it it's incredibly enjoyable and insanely rewarding. And let's be honest, doesn't following in the footsteps of the likes of Christopher Nolan sound insanely appealing?
Treasurer: Lucie Desquiens
Treasurer is a position that is in itself self-explanatory. I am responsible for our budget and accountable for our expenses. My job involves being in touch with all actors involved on a daily basis: whether it be the Union, producers of term/affiliate films, or committee members. I try and make sure it is a smooth ride for everybody, while emphasising the need to keep receipts preciously (fastidious but not as boring as one might think) so that everyone who has spent FilmSoc money is reimbursed at the end of the day. It takes dedication, but it is truly fulfilling to know projects do actually happen because they have received adequate funding. It's very exciting to have this much responsibility and having the chance of managing a big budget. You also help the society develop and grow by investing in new equipment, refurbishing the studio etc.
The best thing about being on the committee is being aware of everything that goes on within the society. All projects have to be financed, so you're a part of most of them! I also love working closely with production: it's always nice to see a short film being made after you've dealt with financing equipment, location (etc.) to ensure the movie will look amazing!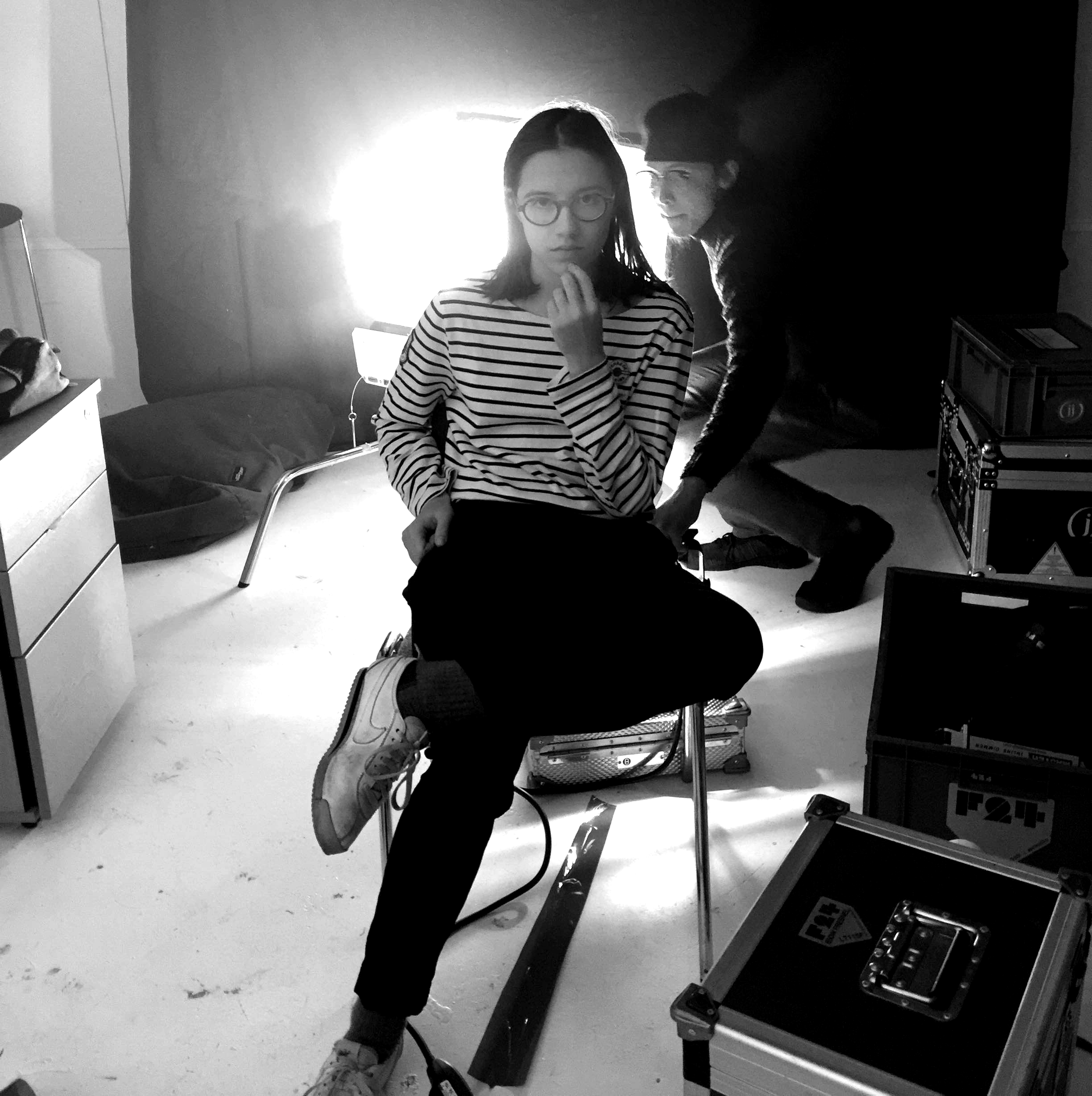 Secretary: Mary Ignatiadi
This is a great role for a person who's looking for commitment but wants to take things slow. Duties involve: being present for meetings, recording organisational aspects, and being a point of contact for the society. It's a great (stress-free) position for someone who wants to see the (inner) workings and (top) secrets of the society, whilst also enjoying perks and privileges.
Examples? Card access (being allowed to lurk in the studio whenever you want). The odd free food during meetings (if a committee member was feeling particularly generous that day). Also providing input during the bidding selection (knowing the term selection felt like getting Oscar results a day early).
Marketing Officer: Andreas Zinonos
I basically promote the society and its activities and ensure that the society members always know what is going on. This includes creating events on Facebook for any activity we have, sharing the events on different social media and composing a weekly newsletter for the society members. You control the internet… or at least the FilmSoc page.
Some great things about being on the committee are:
1. Having direct impact on what's happening in the society,
2. Having access to the studio (pretty cool),
3. Being part of a group of people who care about film,
4. Perks like knowing what events will happen before being released.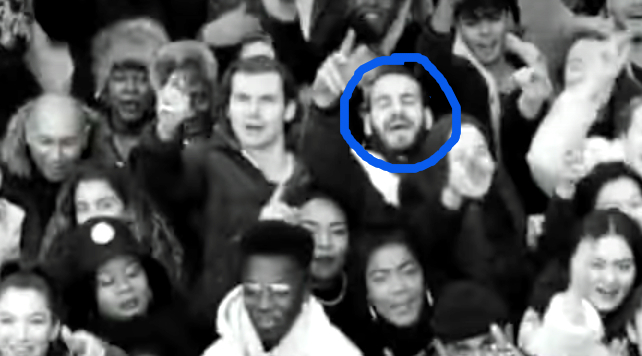 Drama Producer: Tanya Dudnikova
As the Drama Producer, you are in charge of organising all of the society's centrally run projects, such as the Term Films, Webseries, and FemFilm, as well as all helping out with affiliate films. Since this requires a huge time commitment, you will basically live in the studio for a year and sell your soul to FilmSoc, but fear not, it's all worth it in the end! (I promise)
The best thing about the role is… Getting to work with so many different people & departments. And getting to Exec Produce things 🙂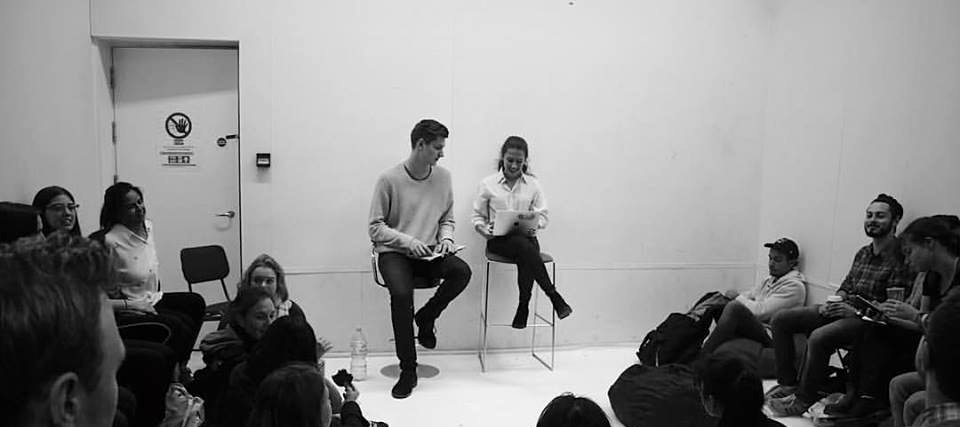 Docs Producer: Nick Mastrini
Being the Documentary Producer means getting e v e r y t h i n g filmed for societies – a blessing and a curse. This role covers all non-fiction filmmaking at UCL, from short documentary films to videography across campus – it involves creating trailers, covering UCL events, setting up docs screenings and society collaborations, to name a few elements.
I love the freedom of the role, which gives you a chance to interact with any and every society at UCL. You also work with every committee member to foster a documentary aspect to their role, whether on the blog or in screenings. Plus, commissioning promos and trailers to frequent deadlines is the fastest way to learn everything about film-making.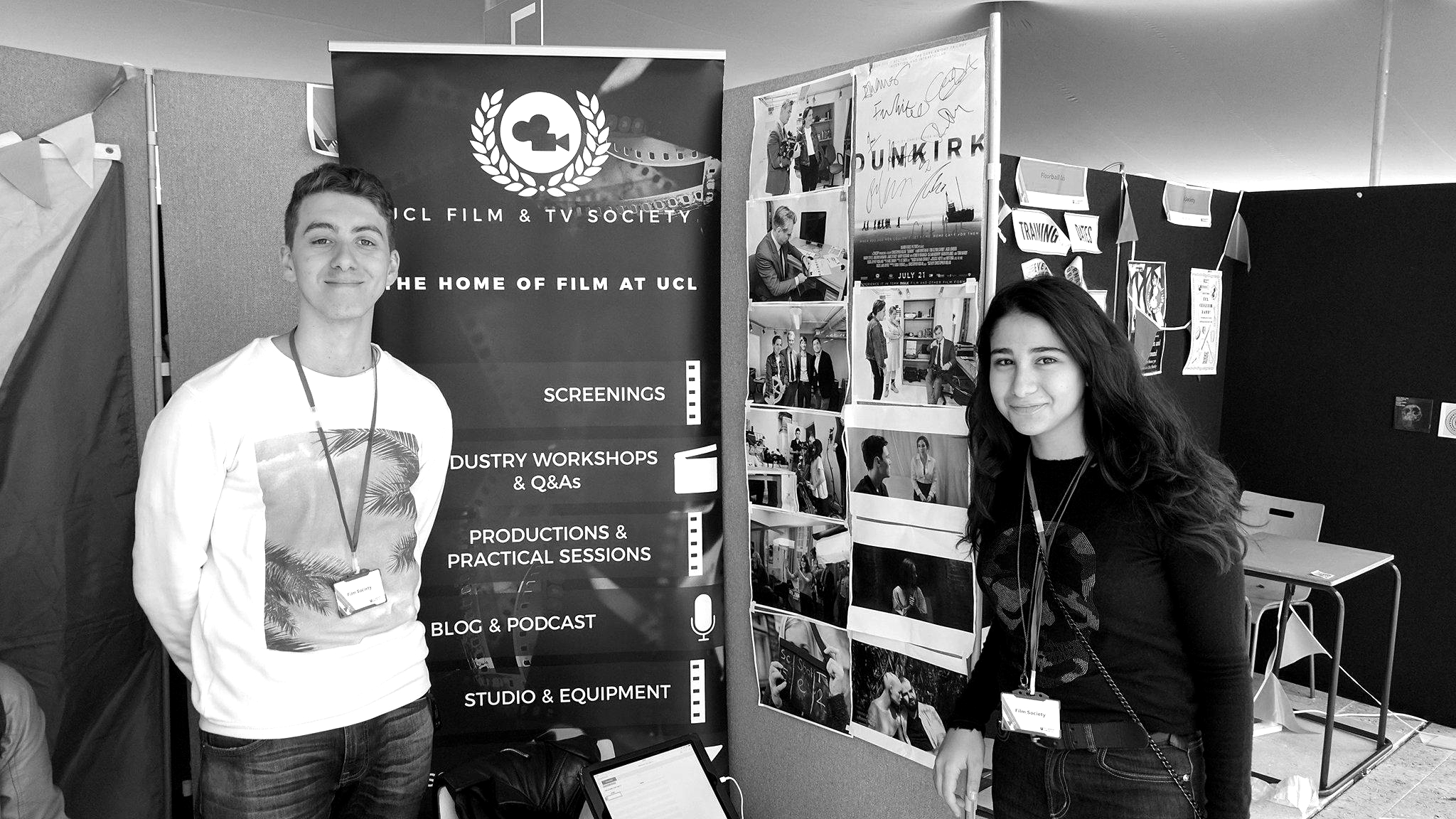 Screenings Producer(s): Sarah Saraj & Issam Azzam
Love film! Think you've got good taste? Show it off! Would you like to become Screenings Producer of the Film & TV Society! Bond the students of UCL together with great films (and food)! Create your own little cinema, exactly how you want it, each week on campus!
Screenings producer essentially means that we were able to choose the films screened this year to make a program. This is the role for people who have seen a lot of films and have an eclectic taste that they want to share with others! It's also important to make the screenings topical in line with various holidays and events happening throughout the year. The screenings this year have collaborated with other societies a lot this year, bringing in a different audience and connecting for people to films! It's a really amazing role with minimal commitment other than 2 hours a week for the screening. We buy the DVD and sometimes snacks and usually give a quick talk before the film.
The best thing about the position is the two hour break from deadlines and uni work – bring along your friends and get a drink after. Hearing the opinions from people who came along and discussing the films! Sometimes, we collaborated with other committee members to make the screenings correspond with other society activity. Being on the committee has been a dream. Access to the studio for editing etc has also been really useful!
Workshops Producer(s): Pietro Sambuy & Yara Alkatheir
Workshop producer is a great role to gain some experience in organising small-scale events and a fun way of being creative without having to work so intensively all year long. The main duties as workshop producer involve finding an awesome idea for a workshop, seeking out for people to present/lead them, filling in guest event forms, and finding/booking venues. The great thing about it is that you have the freedom of organising any type of workshop, although you still have to find someone to lead it.
At first you might think this role is about emailing a bunch of people in the film industry — which it is, partially — but more so it's about creating opportunities where people are able to help each other. It's about keeping a community of film education and knowledge alive, whether that is through listening to a famous speaker or learning hands-on about equipment from a passionate FilmSoc member.
The role really pushes you to have confidence and to believe in yourself, because you do need a certain sense of self assurance if you want to email strangers. It puts you in a position where you have to face rejection and I think it allows you to see rejection as a way of life rather than something to be afraid of! One of the best things about this role is its flexibility. You organise as many events that you can manage. If you have a few free weeks, you can organise two workshops per week, and on busy weeks you can step down and relax from the position for a bit.
Being a part of FilmSoc is like having a family away from home, feeling comfortable and surrounded by people who are similar in interests to yourself.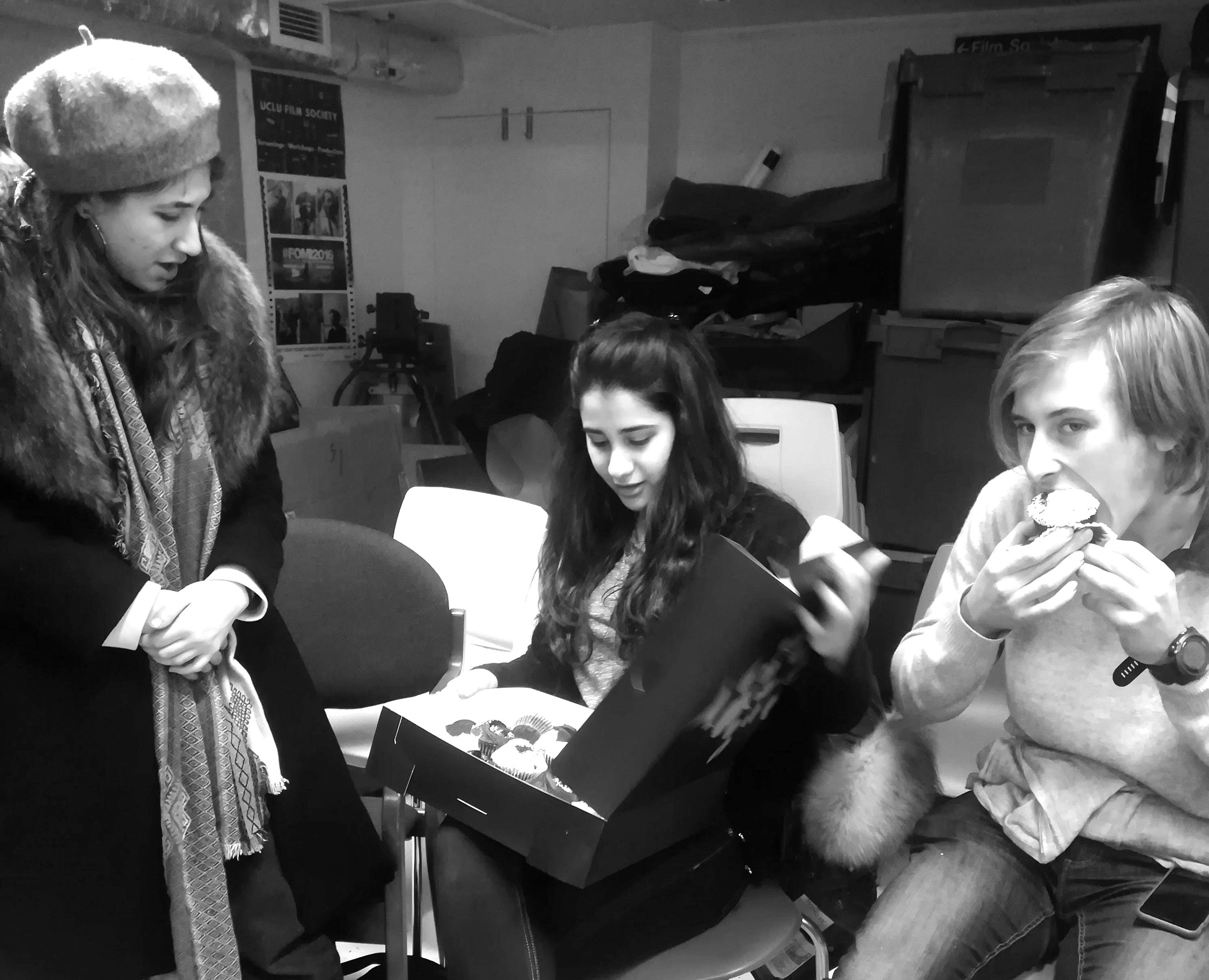 Social Sec: Zara Hussein
Film is typically not the most social of interests, so this position is about organising cool or fun opportunities (e.g. drinks/film quizzes/cinema trips) for people to meet and get to know each other within our large society. I also find it just means being the person available for anyone and everyone to talk to, and creating a relaxed atmosphere where everyone feels comfortable.
A good thing about this position is, perhaps obviously, getting to meet a lot of new people which is always fun and interesting. Another great thing is the freedom you have with regards to the events you create – you can be as inventive as you like as long as it allows people to socialise, and the possibilities are endless!
Blog & Podcast Editor-In-Chief: Sofia Kourous Vazquez
You can run this joint however you want. I've tried my best to be get to know the people who get involved on the blog and podcast and spark a cute community vibe (although a lot of it is virtual). Not going to lie, this role does take a surprising amount of consistent work and time investment since you'll be maintaining a more or less constant output on the FilmSoc blog and podcast platforms, but you get to foster a little microcosm of film appreciation which is nice given that the actual society feels overwhelmingly big otherwise. Also: free screening tickets, London Film Festival press attendance, and constant awareness of the goings on in the film industry (whether you want to or not?)
Studio access is a pretty sweet committee perk; that place sure has seen me through a lot (ex. that time my laptop broke during deadlines but I survived using the studio Mac, hallelujah). Being in the loop with the rest of the society's activities through the committee also makes you feel involved and part of something. You'll meets lots of people, make a few friends, and use it as an escape from other types of responsibilities.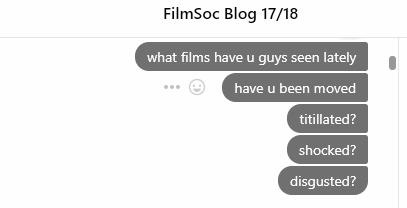 Equipment Manager: Molly Hwang
This involves: taking care of the babies cause people will hurt or kidnap them if you don't watch them. And badgering people to return stuff.
And 24 hour studio access! I just like kit in general and if I make sure other members use it properly then I know that we'll have functioning kit on things like term films/web series. The society is a good place to be to keep your film buzz going. With all the fellow film geeks around talking about film plus the FilmSoc resources, you feel more motivated to actually go out and make stuff! Being on the committee let's me have power over what equipment to get or replace next. Also the power to ban flakey/careless people from using kit again to prevent damage!!! (lol I'm such a bitch I know)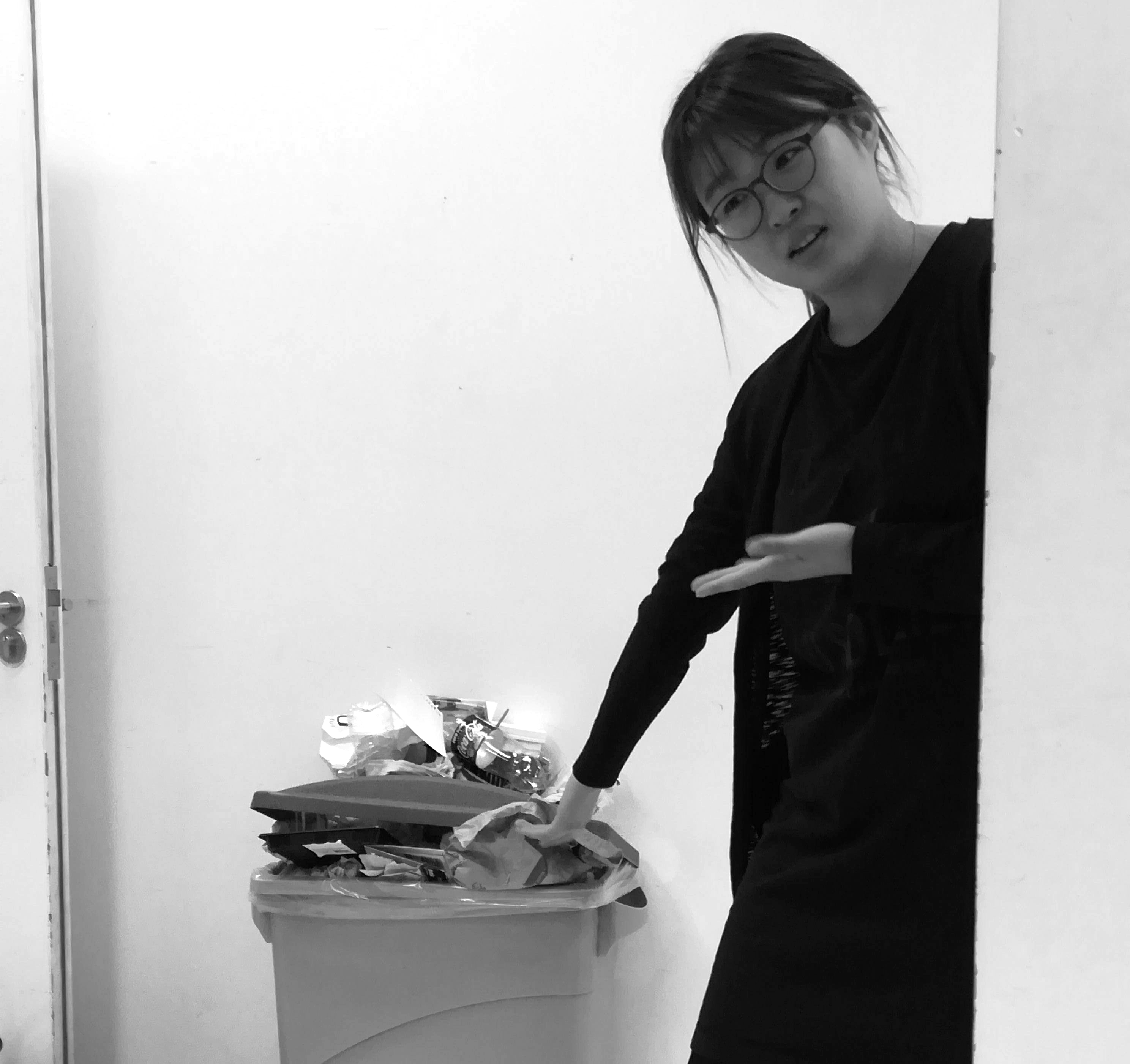 Studio Manager: Lorcan Moullier
The studio is FilmSoc's crown jewel. It's a space which is essential to all the society's activities, from productions to meetings to screenings, etc. As Studio Manager, your job will be to ensure that this sacred temple is taken care of by those who wish to use it. Most of your job will involve the thrilling task of checking emails for booking requests, responding to Facebook messages from random delightful studio enthusiasts, and consulting the elegant Excel timetable spreadsheet which is very colourful and nice to look at. It's a position with real responsibility and it's a great way to get involved!
Perhaps the biggest perk of being Studio Manger is having the power of 24 hour access, which gives you a world of fantastic opportunities. For example, the studio is an excellent place to spark up a

spliff

with a couple mates and have a long hotbox smoking sesh. It's also great on a Wednesday night. Say you meet a beautiful young guy/girl at a wild night at Loop, but you're too self-conscious to take them back to your messy-ass crib… no worries! Take them to the studio and get freaky there! Sign up for Studio Manager and all these perks can be yours today!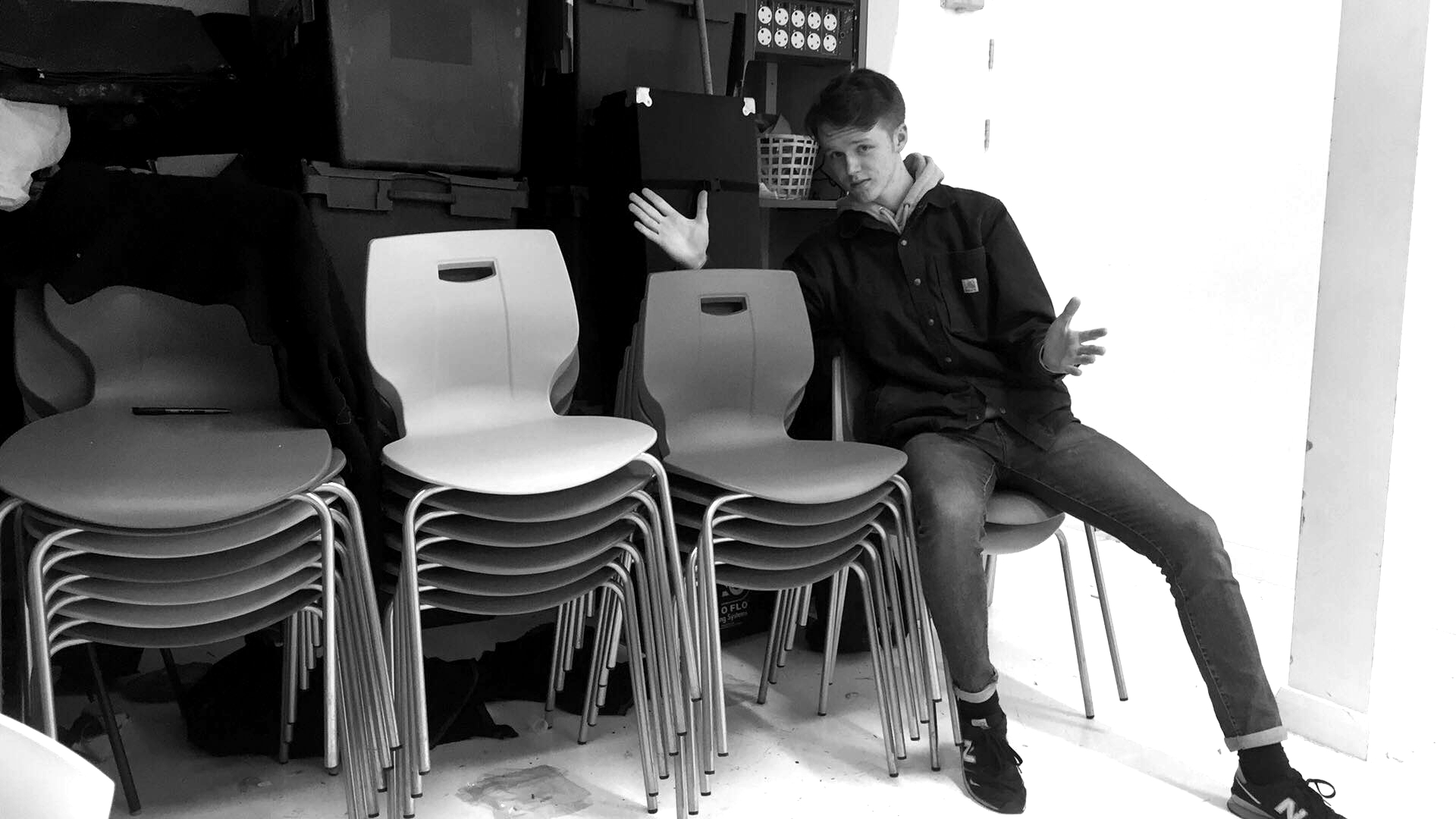 Volunteering Officer: Zhijun Yin
Running a volunteering project is like running a YouTube channel. It's stimulating, entertaining and we are spreading our knowledge about film-making to everyone we can reach.
Welfare Officer: Yingying Zheng
As the welfare officer, I kind of jump from one project to another. For instance, I helped advertise Fem Film Project, and now I am organising special screening events in a collaboration with the Student Union.
Best thing about being Welfare Officer is definitely the flexibility you get. You help out with different projects run by Film Soc and work to make the society a comfortable and inclusive place.
The FilmSoc AGM will be hosted on Thursday, March 22nd at 6pm. Info on the FACEBOOK EVENT.