Emma Davis curates a list of films about university life and industrial action in the spirit of the USS strike.
For the past two weeks, universities all over the country came to a sudden standstill as UCU strikes take place. As students, it's a personal choice as to what one can do: take to the picket lines and stand with lecturers, become angry at the proposed pension scheme, write an angry email to management, sign a petition, voice your opposition to it all… or, kick back and watch something.
The FilmSoc Blog team presents a variety of films about university life and industrial action — fourteen films for fourteen days, a suggestion for each striking day passed. If you've got a lecture cancelled, consider loading up any of the films below and get into the mood in a more cinematic way.
1. Newsies (1992)
A baby Christian Bale leads New York City's newspaper boys for better pay into a strike that also lasts two weeks. A feel-good film to start with, beaming with positivity as we're still positive that the USS might negotiate and consider the pension demands. Unfortunately, you can't expect academic staff to pull out a musical number at the picket line.
2. Pride (2014)
If you've got so many lectures cancelled and haven't been outside since, there's a few cheeky shots of recognisable London to remind you what Bloomsbury is like. This is a cute yet powerful film that transports you back to the 1980s with the striking miners in Wales and their unlikely solidarity with gay activists.
3. Good Will Hunting (1997)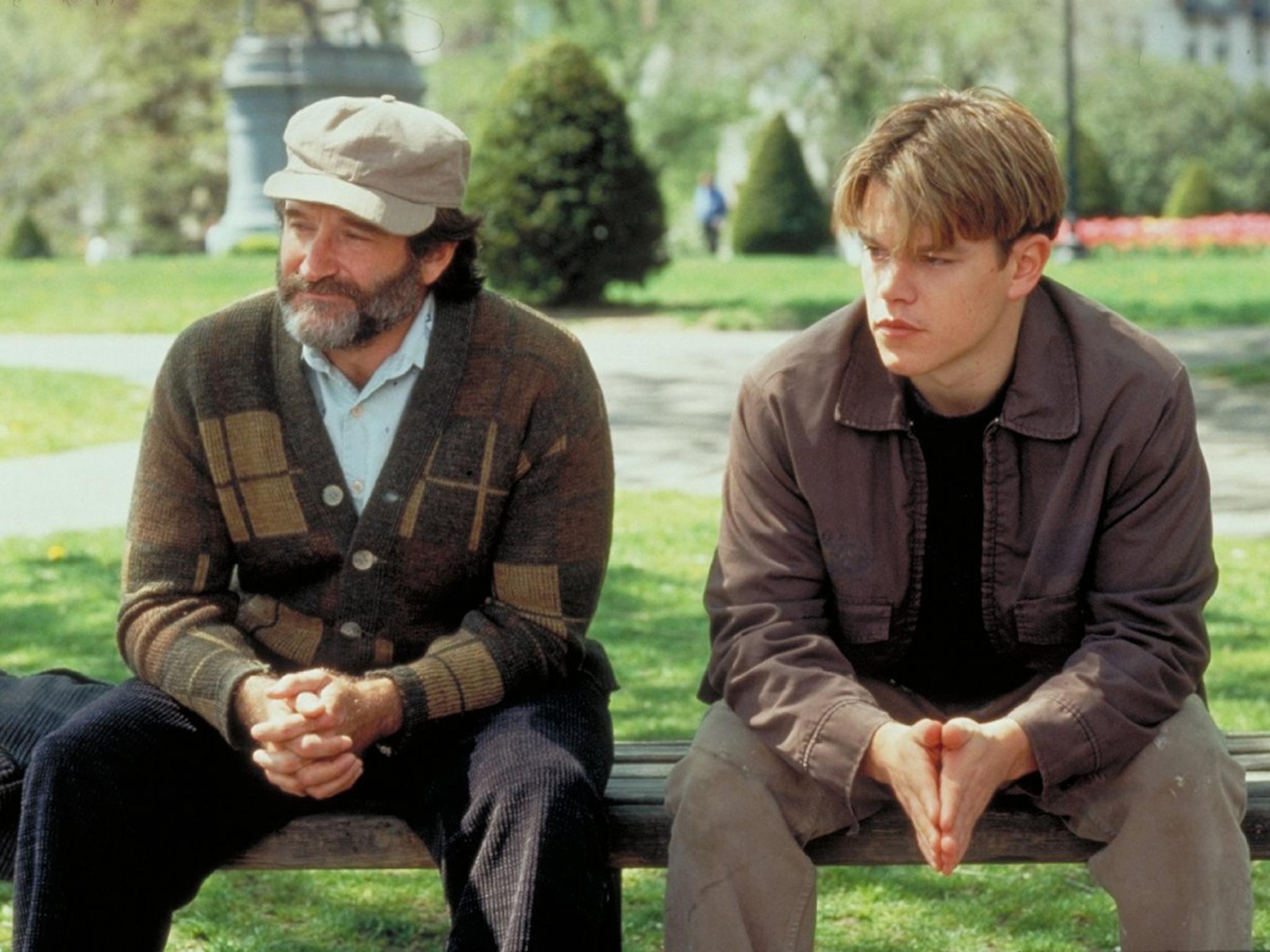 In the magical land of movies, universities fund their mental health services and care for their students' wellbeing. Robin Williams played an inspiring teacher in Dead Poets Society as well, so please remember how hard your lecturers work to educate you. It's not their fault.
4. The Theory of Everything (2014)
Just like certain lecturecast uploads, no one seemed to have watched this film when it originally came out in 2014. That's all the more reason to revisit the award-winning beautiful work, where Eddie Redmayne plays Stephen Hawking, who could not have achieved his success if not for the support of his professor (David Thewlis). Dive into the romanticised world of academia and get a glimpse of that sweet Oxbridge life without management taking away pensions.
5. The Man Who Knew Infinity (2015)
A movie that's not The Theory of Everything, there's nothing like celebrating London's global university with the story of why diversity in higher education matters. Universities mistreating their academics? What a concept only reserved for movies like this, based on a true story.
6. Made in Dagenham (2010)
It's a cracking, feel-good, educational flick that's one of the best of its kind. Sally Hawkins teams up with a bunch of stalwart Brit character actors for women's rights in 1960s London to demand their rightful pay.
7. Billy Elliot (2000)
The miners' strike is the background to this film, but there are still themes of resistance and empathy in Billy's individual struggle to accept his passion and prove it to those around him. Like students, Billy is just trying to chase his dream while those around him are too busy worrying about bigger things, like striking.
8. Hunger (2008)
Michael Fassbender stars as Bobby Sands, an IRA freedom fighter who goes on a hunger strike to protest the British government. You don't have to starve yourself to death like Bobby does, but the movie could provide some good inspiration if you support the strike and are experiencing any instances of hopelessness.
9. On the Waterfront (1954)
A fantastic look into the corruption and union violence plaguing longshoremen in Hoboken, New Jersey, Marlon Brando stars as Terry Mallory, a misfit dockworker with a heart of gold. If you love young Brando's face, vaguely inspirational storylines, and bragging to your friends about how many AFI movies you've watched, this is the movie for you!
10. Educating Rita (1983)
Directed by the late Lewis Gilbert, Educating Rita tells the story of a young, uneducated woman determined to study literature at university (Julie Walters) and her friendship with an increasingly jaded college professor (Michael Caine). A charming and funny film about the real value of education, despite the questionable soundtrack.
11. The Great Debaters (2007)
This film centres around a group of black students at Wiley College in rural Texas, who must battle discrimination and injustice as they work to make their voices heard and challenge the primarily white world of college debating. Denzel Washington plays their debate coach and secretly works as a farmer and worker union organiser, looking handsome all the while.
12. The Source/La source des femmes (2011)
The women of a small North-African village go on a sex strike because their husbands don't want to fetch water for everyone. A modern and touching transposing of the Greek comedy Lysistrata, where the power structures are turned upside down by those with the least power. It's a good reminder how effective it is to withhold necessities like water, sex, and an undisrupted education.
13. Modern Times (1936)
When Charlie Chaplin's unsuspecting Little Tramp wanders into strikes — as many students have done so reach university facilities — his clumsiness and good intentions lead him to be the inadvertent spearhead of a worker's march and a worker's riot. The film sketches out a troubling period of economic problems, the loss of jobs, and the plight of the workers on strike with sensitivity and humour.
14. The Square/Al midan (2013)
Restless and ready to fight, members of the union have been tested for a long time on their pay and pensions. If you aren't ready to start a revolution after watching this documentary on the 2011 Egyptian Revolution or restless after fourteen days without class — well, at least you've spent good time watching fourteen films.
If these films about the struggles in higher education or political resistance are too much, you can also go through the entire High School Musical trilogy for some lighter viewing instead.
Special thanks to Maria Düster, Calvin Law, Madeleine Haslam, Raphael Duhamel, and Liam Donovan for movie suggestions and additional writing. 
To support your striking lecturers, find out more information here.