Slamdance is one of the most exciting independent film festivals in the US now reaching its 28th edition. Here are our editor's, Alexia Mihaila, favorite shorts from this year!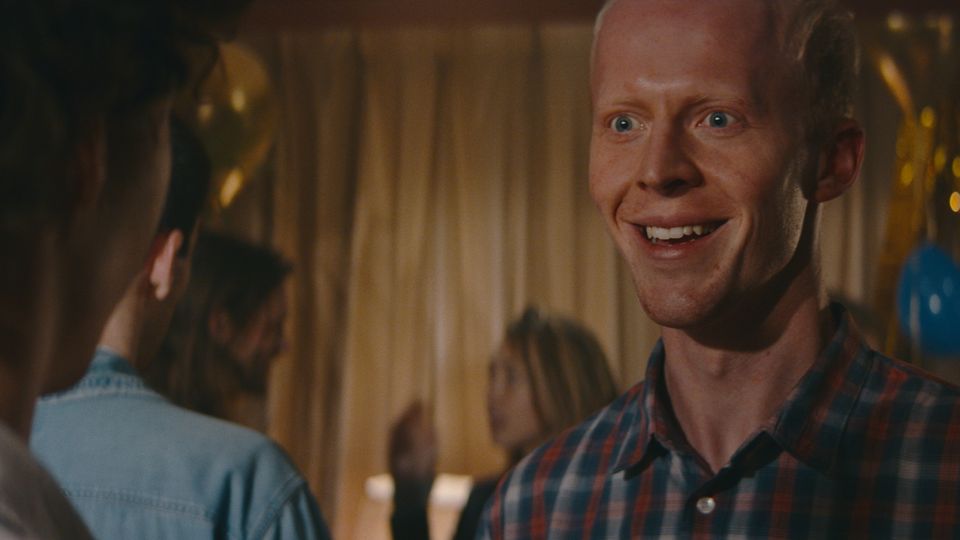 What's My Name? (2021)
In only six minutes, this very British short manages to amuse, confuse, and instil horror into any person who tends to forget names at parties. Cosmo Wellings carries the painfully awkward situation at the heart of this short on his back with a youthful, Jagger-like charm. Without spoiling too much (since the punchline also sums up the film) do not ever forget someone's name and then pretend as though you haven't. Honesty is key in this satirical British comedy short, and it's a definite watch if you ever, pun intended, get your hands on it.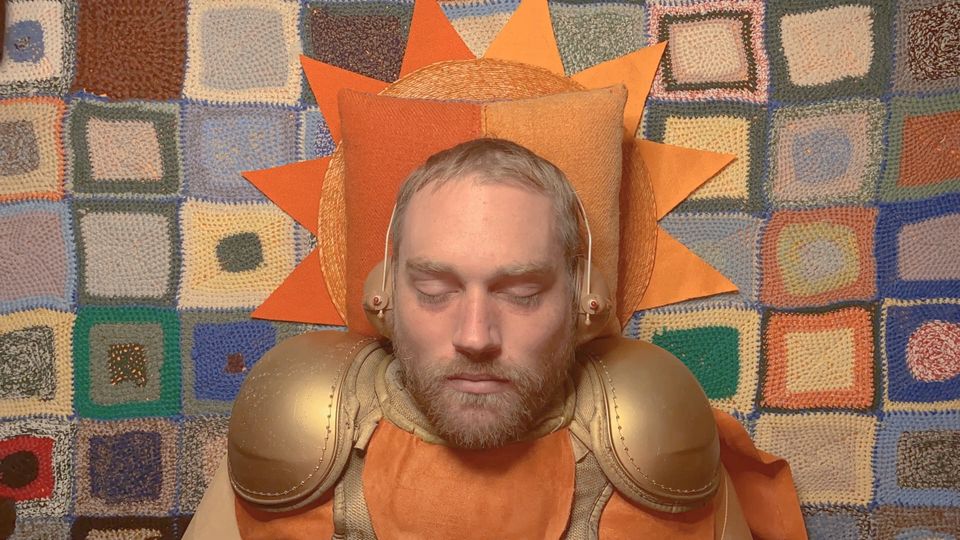 Jamiesonshine (2021)
Jamiesonshine is a sweet artistic view into director, Phoebe Jane Hart's, efforts to explain her older brother's Schizoprenia. The film portrays Jamieson, her brother, as a hero to her and their family, despite them not being able to understand him most of the time. She avoids any indulgent pity, creating a depiction of her brother as a hero through mixed mediums: stop-motion, clay, other types of animation, as well as home videos. As viewers, we get to closely experience the world of someone suffering from schizophrenia and their take on the world.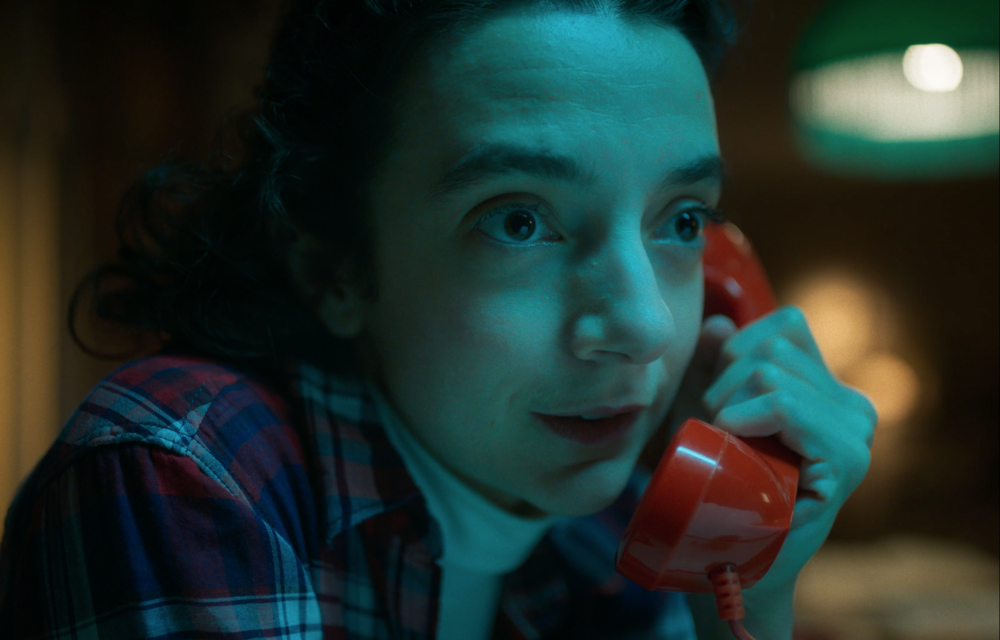 Kafkas (2021)
Kafkas has to be one of the best shorts I've seen this year, nailing a portrayal of obsession and distorted reality. Fran is a Ph.D. philosophy student obsessed with Franz Kafka. Despite her high qualifications, she doesn't actually seem to understand his work though, but is nonetheless set on a marrying someone with his last name so that she can become Fran Kafka. Patsy Ferran gives an incredible performance, showing Fran as well-intentioned behind the madness, and ultimately sympathetic, even when she's in the middle of calling up every Kafka in the phonebook. Kafkas offers wonderful cinematography too, and I would love to see director Nick Blake expand this short into part of an anthology series.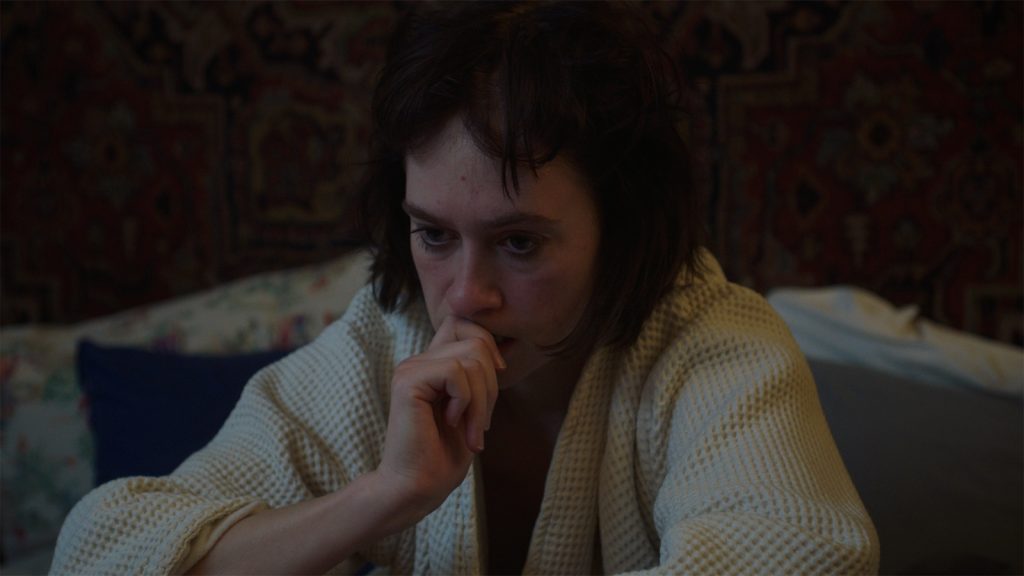 Blind Spots (2021)
Tackling relationships between crew on a film set, Blind Spots may well be relatable to those working in the industry. As with most productions, the one at the centre of this short has overrun its schedule, but only one scene is left: an intimate moment before sunrise. The only thing that rests in the crew's way is misogyny, a lack of communication, and a complete misunderstanding of boundaries between male and female coworkers. Their hired intimacy coordinator interrupts the filming due to the director instructing the male lead to make a move on his scene partner without her consent or knowledge, unleashing discomfort. Blind Spots a great parable of how not to abuse power and treat others well on set.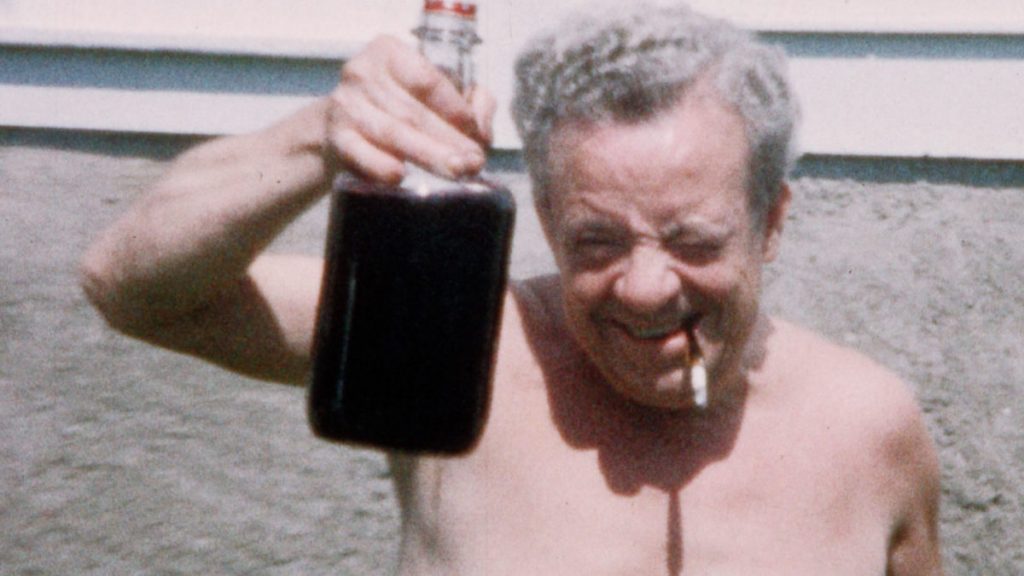 A Table is as Good as Nine Lives (2022)
This moving archival tale is dedicated to "remembering the past, enjoying the present, and discussing the future". Exploring two generations of an immigrant Italian family in the US, Christina Leonardi dissects her family's relation to their heritage, especially the importance of food and family gatherings and traditions. Shot in 13mm and with a cast of elderly people over the age of eighty during a pandemic it was risky. That being said, because of that, every single shot is meanignful and gives life to the intimate story of the Leonardi family.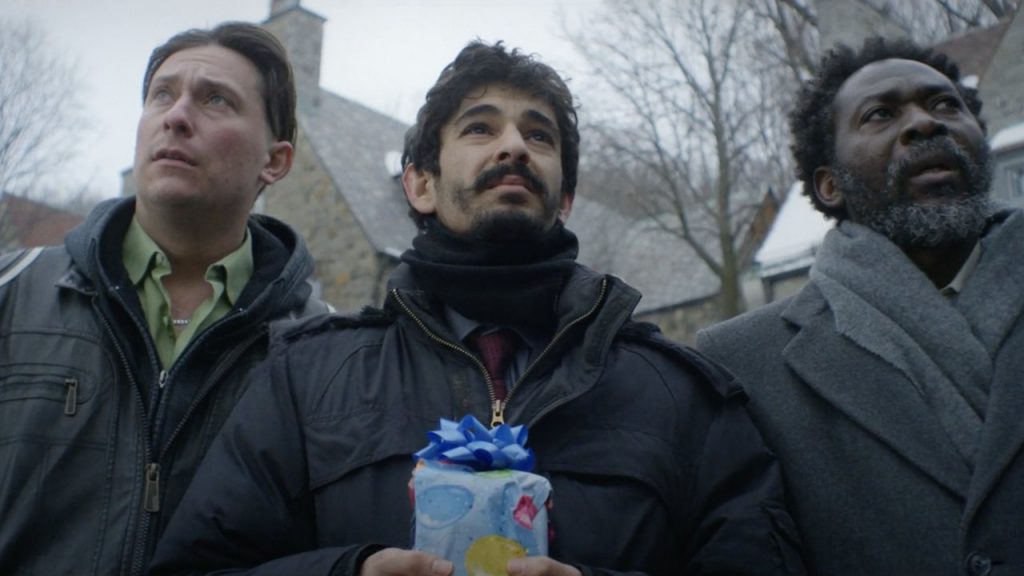 See You Garbage (2021)
Director Roman Dummount was inspired by Bruno Dumont's cinematography during filming. The idea for the story comes from a 70s French tabloid about former president Valéry Giscard d'Estaing who once, for Christmas dinner invited three binmen to his house in an effort to 'give back'. He took a ride on the Métro, ate monthly dinners with ordinary Frenchmen, and even invited garbage men from Paris to have breakfast with him in the Élysée. Just like Trudeau now in Canada, where the director is from, no matter how much you try to sympathise with a lower class, you can't understand them. It's a nice take on how to not take everything for granted and that people are generally the real trash.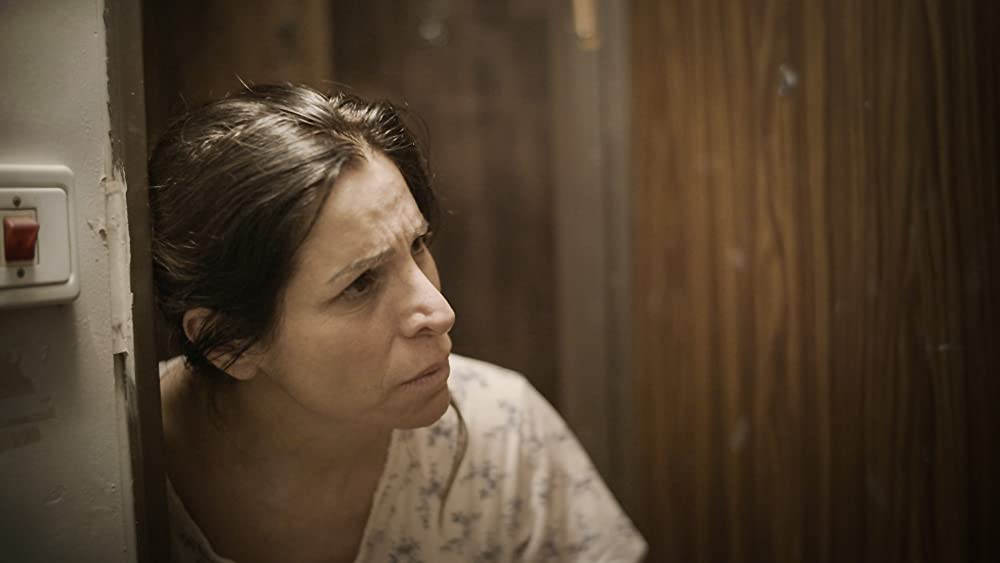 Bracha (2021)
The story is a bit reminiscent of the improv technique in which a prop is chosen, the story expanding on that object until everything is centred around it. For Bracha, that object is a mattress. Bracha (the character) is the black sheep of the family, the rebellious daughter, but now she's reaching out in an attempt to get back on her feet after breaking up with her girlfriend. She returns home with her mattress, a load both physical and emotional. It's painful to watch, seeing how while she is mourning her family is reluctant to even let her in their house, all the while the neighbours celebrate like a Greek Chorus: "It's over and that she's not a lesbian anymore." Shot during the pandemic, this short shows how even your close ones can turn their back on you when you need them the most.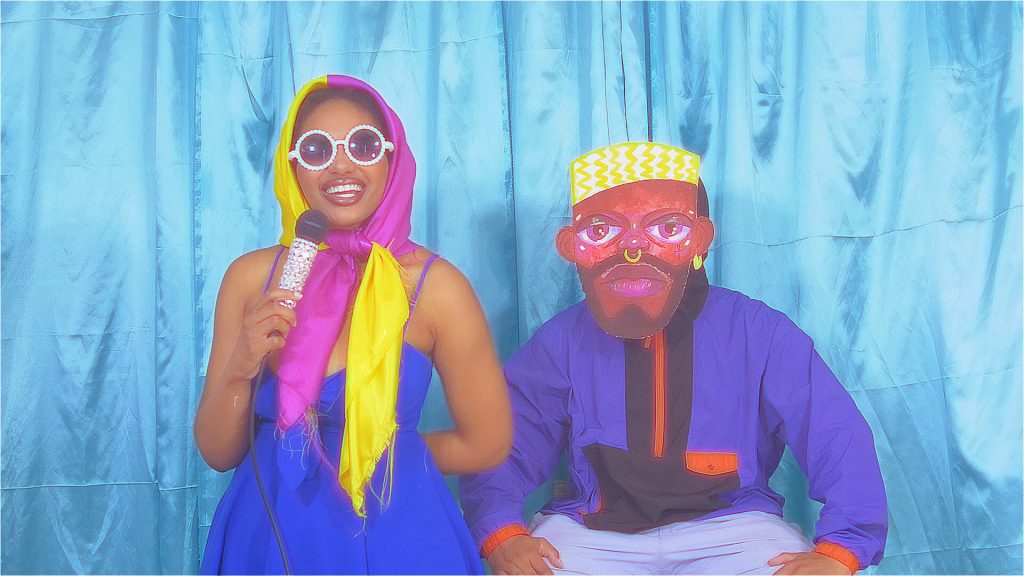 A Few Things I'm Beginning to Understand (2021)
Xenia Matthews' short is one of the campiest independent shorts I've ever seen. It's artistic and eclectic with strong 80s vibes and a pearly, glittery aesthetic. Yet another pandemic short, coming from the University of Arts, PA, and following the director's way of dealing with the fallout of her relationship with her boyfriend, Keke. This short has plenty of innovative visuals and deals with its topics through various media forms you'd expect to see on TV in the 80s.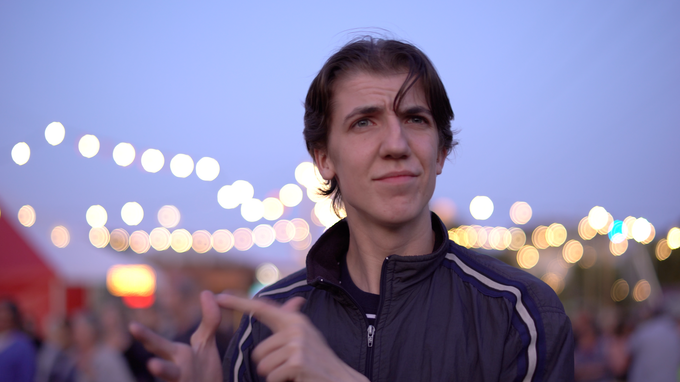 Illustrating Sam Newton (2022)
A sweet short about building online connections, Illustrating Sam Newton warns of the dangers of glamorising others can hurt if you're not willling to accept reality. Jeremy Lowrencev gives a powerful performance as Sam, a shy, queer, and deaf photographer who is contacted by a visual arts student, Charlie (Shabana Azeez). He lives in Australia, she lives in NYC, but it doesn't take long for Charlie to be head over heels for Sam who, she doesn't know, is struggling with his sexual identity. As a sucker for romance, this one was one of my favourite guilty pleasure shorts from the festival.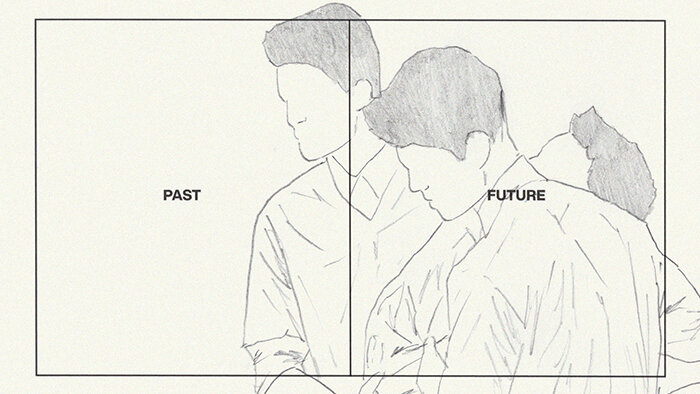 Compositions for Understanding Relationships (2021)
There is not much I can say about this short that can do it justice. It's one of the most entertaining technical sketch-animations I've ever seen. Luckily, you can find a preview of it on creator David Delafuente's Vimeo (https://vimeo.com/575121413). Compositions for Understanding Relationships manages to play with color, form, balance, proportion, and unity in order to explain human relations, and after watching, one will undoubtedly reconsider their way of approaching human interactions.