BFI's London Film Festival is in town! The FilmSoc Blog is back for the 64th edition of one of Europe's largest film festivals, delivering a first look at the hits and misses of the 2020-21 season.
Editor-in-chief Tomi Haffety considers a documentary film examining Michael Jordan's celebrity success and its impact.
In the current climate of growing social and racial tensions, Yemi Bamiro's debut feature documentary exploring Michael Jordan's ascent to mega-celebrity and the symbolic impact of 'Brand Jordan' is the tale of America's obsession with consumerism and celebrity culture. Argued to be the greatest basketball player in history, Jordan played with the Chicago Bulls for fifteen seasons and won six NBA championships over fourteen years. Not only this, but he stands as possibly the greatest style and cultural icon who is yet to be eclipsed.
Examining Jordan's progression from basketball star to brand star, Bamiro splits the documentary into distinct thirds. Firstly, the introduction to Jordan's success as a basketball player and the beginnings of his deal with Nike and the subsequent creation of the Jordan shoe shows us Jordan's rapid ascent into fame. Michael Jordan quickly became much more than an athlete: he became an overnight cultural phenomenon. The significance of this is not lost on Bamiro, who speaks to a mixture of sports journalists, academics and those within Nike who made Brand Jordan the success it is today. If you thought you knew all there was to know about Jordan after watching 'The Last Dance', this documentary brings your head out of the basketball shaped clouds and unearths the darker consequences of the commodification of him as a product.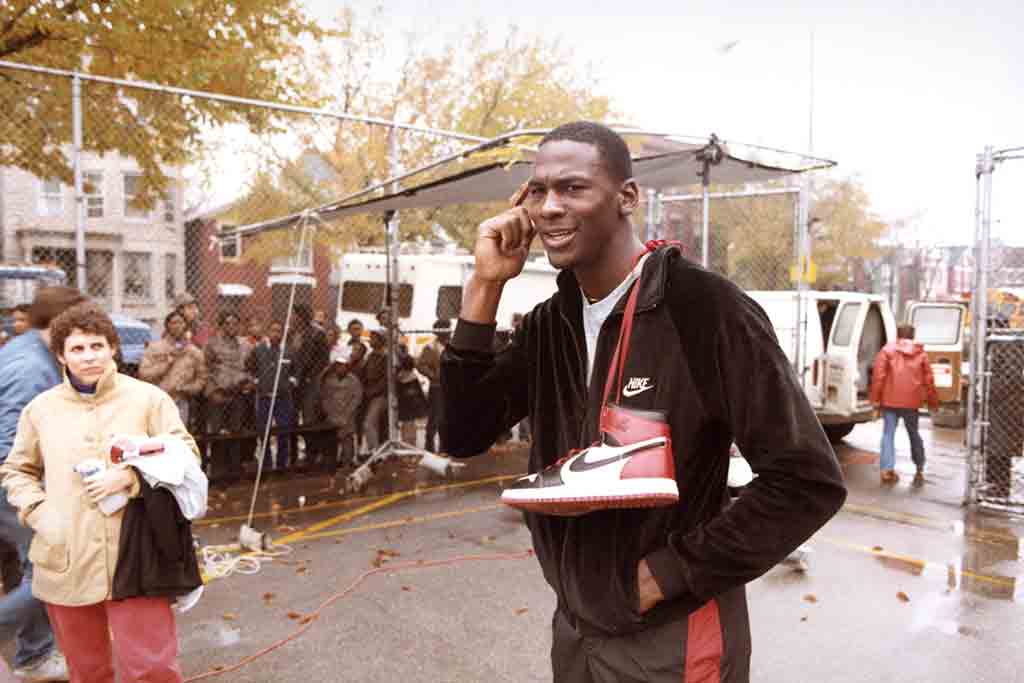 Transcending the meaning of sports celebrity and changing the perception of the black athlete, Jordan's rise to fame is significant not only because of its scale but because of the context in which it occurred. Bamiro does well to explain this, using energetic graphics, montages of slam dunks and original Bulls photography keeps the documentary moving at a fast-enough pace to fit in both facts and opinions, as well as anecdotes of Jordan's career.
America of the 1980s was, for young African Americans, a time of crisis. The crack epidemic, deindustrialisation of northern cities and slowing of the civil rights movement meant that status was scarce but coveted and teens were looking everywhere for a leader. Enter Michael Jordan. The Jumpman logo became a symbol of black success and for the first time, the 'all American' image was represented by an African American man who, off the court, would be seen as a threat in the streets. Revolutionising marketing with the help of Spike Lee as 'Mars Blackmon' starring in the iconic black and white Jordan's commercials, the image of black success was propelled into society and made mainstream. Using a mixing pot of instrumental and up-beat hip hop, a nostalgic edge is added to the documentary which tries hard to emphasise the gravity of the changes that Jordan brought to the sports and streetwear industry.
Independently funded and produced over seven years, Bamiro intertwines debates over performative activism and corporate greed into this brutally honest depiction of American consumerism. In the second third, we are introduced to individuals around the world who have become self-proclaimed 'super fans' and obsessive collectors of Nike Jordan's. One man has an astonishing collection of over 1000 pairs of shoes, as well as hordes of memorabilia amounting to over $1 million in insurance bonds. From Detroit to Tokyo, Jordan mega-fans are still in abundance and have grown obsessed with the merchandise and lifestyle presented by the sportswear brands and beyond, as Jordan at one time was advertising everything from cereal to Chevrolets. Steering the documentary away from a romanticised and energetic theme of discussing the success of Brand Jordan, the final third is political in its portrayal of the darker side to street style and symbolism of the shoes.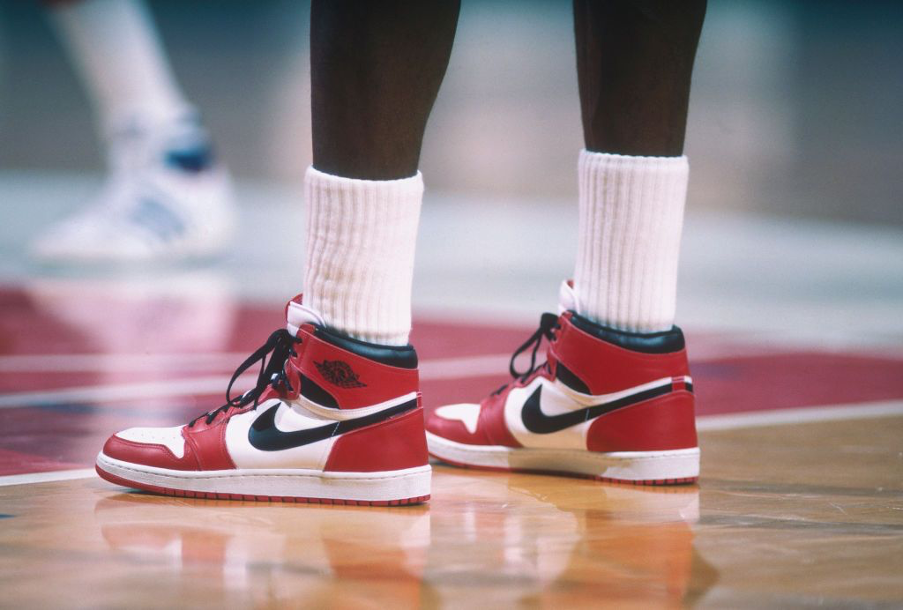 The death of Joshua Woods in 2012, who was shot after buying the newest release of Jordans, is a stark example of the way that commodities act as important status symbols for young people in poorer communities. Interviewing Woods' mother and sister about the tragedy, it becomes clear that Nike have done little to combat the continued killings over the shoes because ultimately, they care more about profits than lives. To argue that people are dying all because of Jordan's seems too deterministic in an age where everything is coveted and available at the click of a button. However, Bamiro is arguing through One Man and His Shoes that it is essential to ask how can one man be marketed so efficiently that people are dying to be like him. The 'be like Mike' slogan seems to carry much more weight these days.
One Man and His Shoes asks a lot of big questions about the way society has marketed celebrities and the importance of products in political debates which proves that shoes are not just shoes. By contrasting the obvious horror or sneaker crimes with the analysis of Nike's branding campaign, Bamiro has proved that he is a filmmaker able to trigger debates about contemporary problems that are disguised as pure successes.
One Man and His Shoes is available to stream on VICE TV. Watch the trailer here: