BFI's London Film Festival is in town! The FilmSoc Blog is back for the 64th edition of one of Europe's largest film festivals, delivering a first look at the hits and misses of the 2020-21 season.
Daniel Jacobson tackles Argentinian murder mystery, A Common Crime and critically analyses its representation of the liberal elite.
Admittedly, I was very excited to review A Common Crime, the new Argentinian psychological drama and scathing indictment of the liberal elite, by director Francisco Marquez. This is a group which, as a PhD student living in London who watches the London Film Festival, I am undoubtedly a part of. However, over the past few years the high-minded, middle-class-intellectual characteristics which have come to epitomise the left of politics have become painfully clear: where social constructs, such as class, exist in dusty manifestos and poetry slams but not in real life.
Cecilia, portrayed by Elisa Carricajo, is a perfect distillation of this entitlement. She is an economics professor who is most comfortable delving into nineteenth century Marx theses, work which she encourages her students to embrace. She retains an amiable friendship with her housekeeper, Nebe, which provides her access to the well-worn 'some-of-my-best-friends-are-working-class' routine. However, when Nebe's son, Kevin, comes knocking at her door late on a stormy night, she turns a blind eye to him. After his body is found in a nearby river, having been murdered by the local gendarmerie, Cecilia is forced to confront the fact that, whilst she talks a big talk, she had never been required to truly demonstrate her supposed dedication to equality. In this way, Marquez aims to address the comfort of the liberal elite and demonstrate the effects of maintaining it.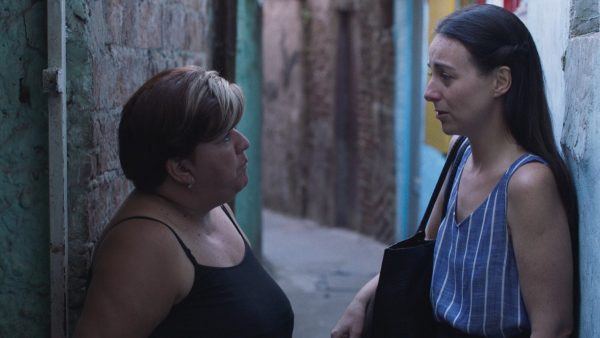 Interestingly, many of the most frustrating aspects of the film are occasionally evidence that A Common Crime is, actually, a pretty good film. When visiting Nebe's barrio, there are endless references to the danger of her neighbourhood. Whilst nothing actually happens to Cecilia during these scenes, the audience eventually catches themselves suspecting every passer-by, scrutinising every darkened alley and corner, simply because of where Cecilia is. A number of scenes also show Cecilia teaching or discussing complex political theory which are impossible to follow (especially for a science student), but effectively demonstrates where she feels most at home, as well as her disconnect from the real life issues she claims to be addressing. Finally, there is her frustratingly tame redemption arc where, having finally, sobbingly, owned up to her role in Kevin's death, she seems to consider herself essentially absolved of guilt.
Whilst pretty much nothing exceptional happens in the film following Kevin's murder, the film is drenched with paranoia. Carricajo portrays a woman who spends the entirety of the film on the edge of a breakdown, just waiting for the moment at which everything snaps, and she is forced to face the consequences of her inaction. But it never happens. As a result, it is sometimes unclear whether Marquez himself considers Cecilia redeemed, or is referencing a deep-rooted necessity of the liberal elite to 'feel' absolved so as to continue their behaviour.
It seems like Marquez did try to impossibly provide the audience with some closure without specifically referencing Cecilia's final state via a confusing, metaphorical ending which I am still struggling to unpack. This is conflicting because, whilst Cecilia's eventual avoidance of blame is a natural progression of the film's plot and themes, it results in a viewing experience which ends somewhat unsatisfyingly. There are hints that Cecilia is beginning to change. She seems to pivot momentarily on recommended texts suggested to her students, and she does finally own up to her actions in front of Nebe. However, this moment is perhaps not given the time to demonstrate that Cecilia has truly learnt and grown. Again, this may have been Marquez's point all along, but it doesn't really change anything.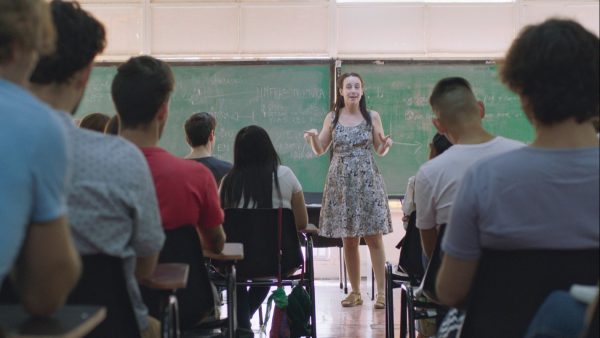 A Common Crime is representative of the recent paradigm shift in how we discuss social inequality in the mainstream, and the greater role demanded of the liberal elite. Whilst this is hardly new (Malcolm X referred to white liberals as "the most dangerous thing in the entire Western hemisphere"), the liberal elite themselves only seem to have acknowledged this over the past few months. Whether this translates into real change, or simply believing that systemic discrimination has been understood and solved by academics such as Robin DiAngelo, remains to be seen. In the meantime, A Common Crime is a unique and intriguing mirror held up to pretty much the entire London Film Festival audience. Fingers crossed we will recognise ourselves.
A Common Crime was released globally in February 2020. Watch the trailer here: