FOMI director, Alex Dewing, takes us through some of the filming locations of British Drama AdULTHOOD. This article was written as part of the celebration of the Festival of the Moving Image, UCL's only student run film festival, which was unfortunately canceled due to COVID-19.
When the Kidulthood series began back in 2006, the film instantly found a special place in the history of cinema. Specifically British cinema. Up until this point, when pressed to think about a film centred on teenage life in the London you might instinctively reach to Gurinder Chadha's Bend It Like Beckham or Nicholas Hytner's The History Boys, both of which present some of the typical British tropes found both then and now. These films follow middle-class families who live in middle-class houses and live middle-class lives. Of course, there's nothing wrong with this but audiences, as well as filmmakers, noticed that the focus on such backgrounds left so many people's stories off the screen. One such filmmaker being Noel Clarke, of Kidulthood and Doctor Who fame. Clarke saw that people like Sam Peel, the protagonist of the Kidulthood series, were simply left at the sidelines of films, if not completely unseen. At its core, Kidulthood wasn't too dissimilar from other teenage dramas. It is a story about kids trying to navigate through their teenage years and find their own paths to adulthood. But these navigations take a very different course when violence, race, and social issues are things that can't be ignored.
These elements are further explored in the series' second film, Adulthood, and solidify the film and trilogy as an important cornerstone for capturing the realism of life in and beyond a London estate. Frantic, urban, and unflinching, Adulthood follows Sam Peel as he becomes a free man having served six years in prison following the events of Kidulthood. Now forced to confront the damage he caused and the people he hurt, he soon finds that someone is out for revenge. As well as writing and directing, Noel Clarke stars once again alongside now key names in British cinema including Adam Deacon and Scarlett Alice Johnson. This British drama is non-stop. Set among the estates of West London, AdULTHOOD looks at how far you must go for redemption, with an immediacy that feels fitting of the never-quiet streets of London. London is such an innate part of the film, it almost lives and breathes as much as the characters themselves. The locations within it aren't extraordinary but it is their mundanity that makes it and the film so representational. So what better way to celebrate the film than to show some of those very locations, many of which you've probably come across yourself.
Lancaster West Estate
The unique architectural style of this West London estate that comes from its 70s design, makes it so distinct and visually interesting. The estate and its hugely diverse community was from the very beginning a key part of Adulthood and the series as a whole, as it's not so often we see films and stories come from places such as these.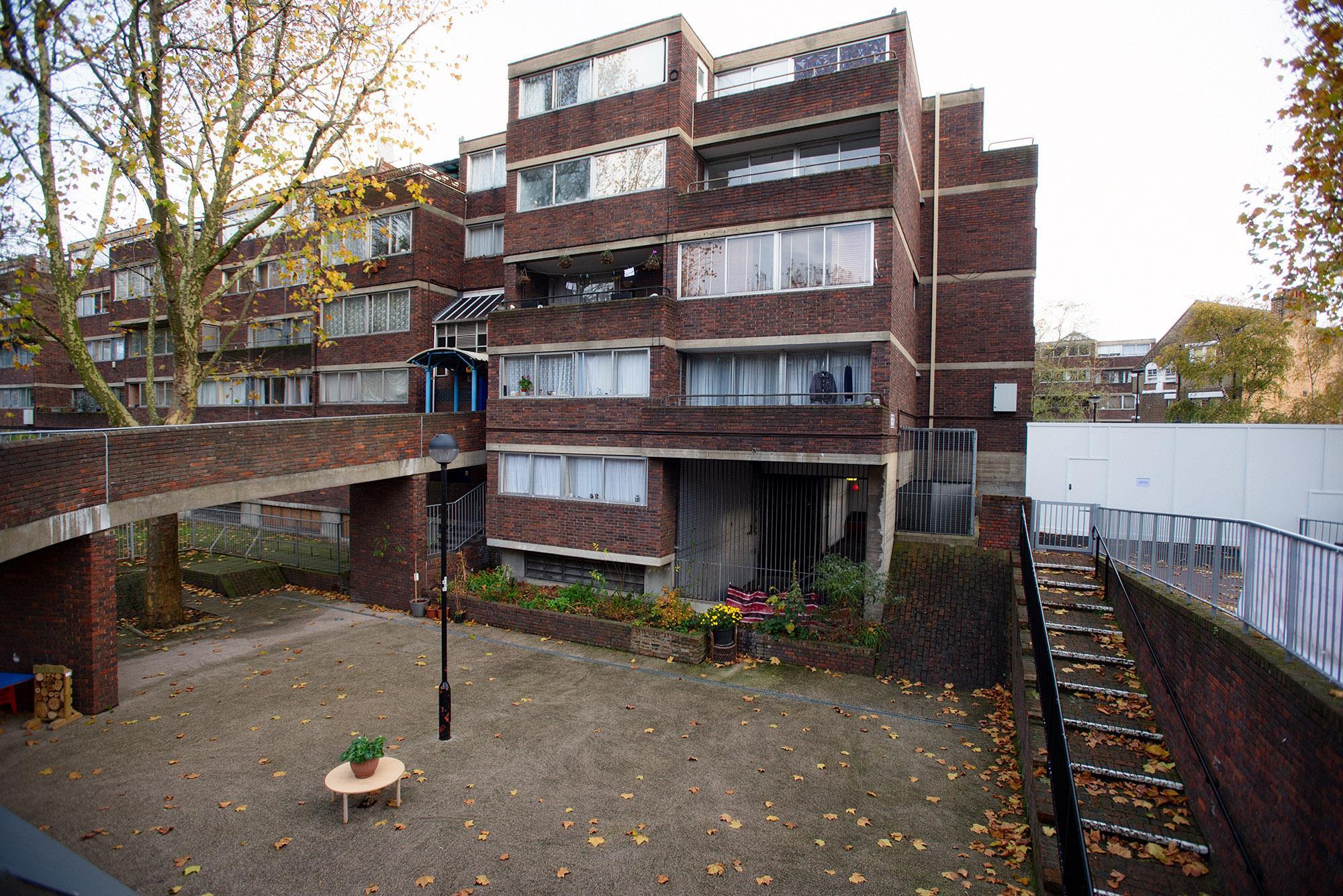 Latimer Road Station
This tube station is the site of unexpected tension as Adulthood's cat and mouse chase almost comes to a head as Jay boards the tube at Latimer Road Station, Sam simultaneously gets off. Only once the doors are closed do the two spot each other and stare off as rage brims under the surface.
Tasty Corner Café
This uncannily nostalgic corner café is the setting for a reunion between Sam and Moony (Femi Oyeniran), one that quickly turns sour after Sam reveals his true reason for the call; he needs help finding his family and anyone who might be looking to hurt them in an act of revenge. But Moony isn't ready to get back into that business.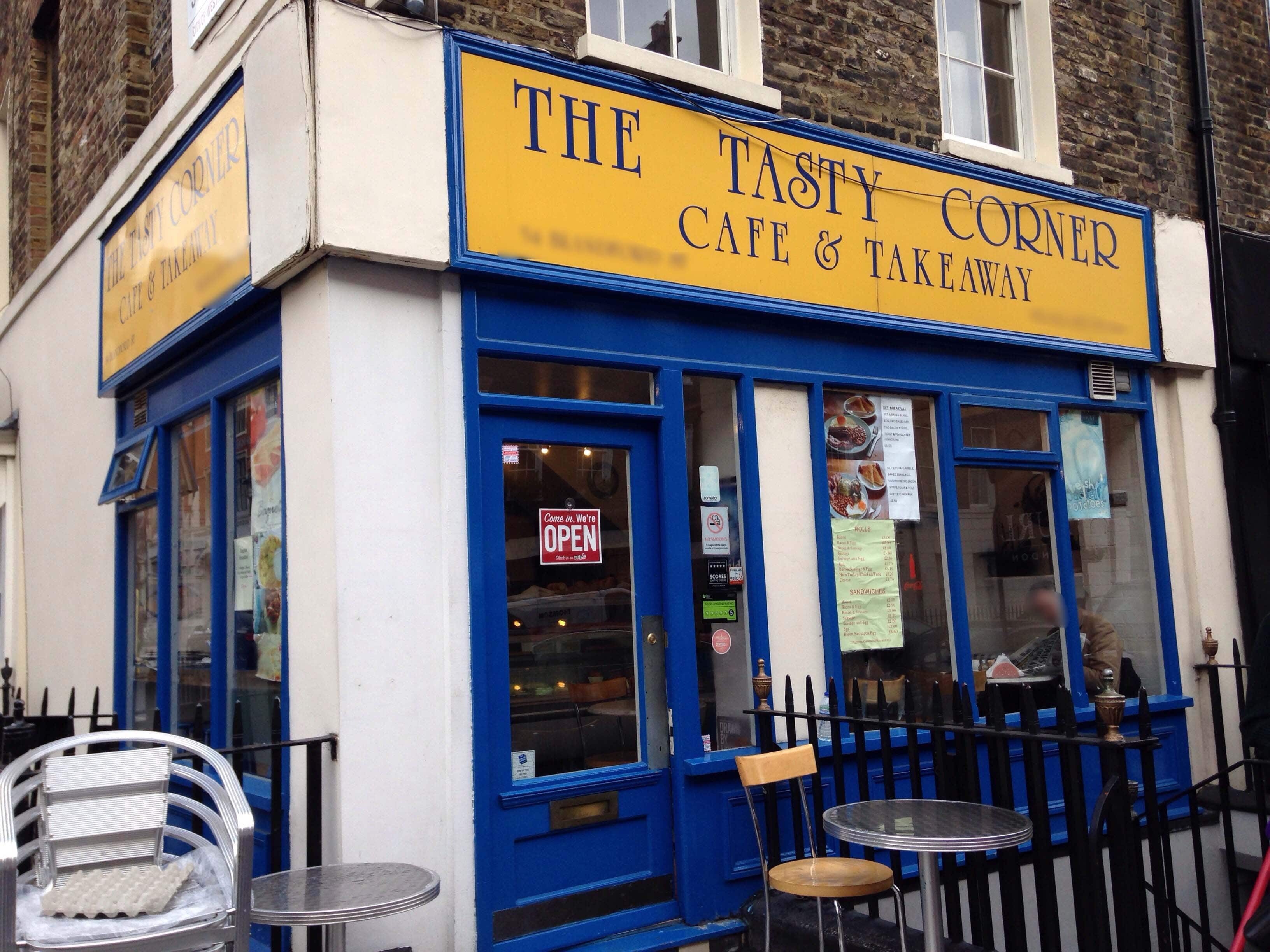 Ladbroke Grove Station
A lot of Adulthood's happenings take place around Ladbroke Grove Station and Ladbroke Grove road, including where we first meet the not-so-nice Hayden, surprisingly played by Danny Dyer with his typical geezer gruff. Characters catch buses here, stop for a chat, and are even chased down side-streets, showing how close to home even the worst of situations can be.
Hammersmith Station
The confrontation between Jay (Adam Deacon) and Mooney about the death of their mutual friend years earlier, and in which Jay attempts to enlist his friends' help in tracking down Sam, takes place both inside and out of a café next to Hammersmith Station. As their meeting shows a glimpse of how far Jay will go to take his revenge, this location made a lot of the promotional imagery for the film and can even be seen in the film's official trailer.
Portobello Road / Tavistock Road
As a great example of Clarke's juxtaposition of locations and actions within them, it is in this lovely area at the end of Portobello Road, known for its great Italian restaurants, that Lexi (Scarlett Alice Johnson), Adulthood's main female protagonist gets into a fight over the location of much-sought-after cousin, Becky. It is in this same location later in the film that Lexi and Sam realise they might be of some use to each other.