A testimonial to the phenomenon that was the 2023 summer of student filmmaking at UCL.
At UCL when the university term comes to an end, the FilmSoc filmmaking season begins. The past year has seen UCL FilmSoc projects at every stage, from production to premieres at the Regent Street Cinema, so as a testament to the creative commitment of our members, here is a brief round up of the latest season of FilmSoc shorts including some words from the filmmakers themselves.
Term Film Projects
Two Women and a Dead Man, Jai Britto & Dylan Elliott
This film was a FemFilm project, written by Jai Britto and directed by Dylan Elliott, and its script consists of a single conversation between an unlikely pair; a 55 year old woman (Romy) and a 21 year old woman (Alex).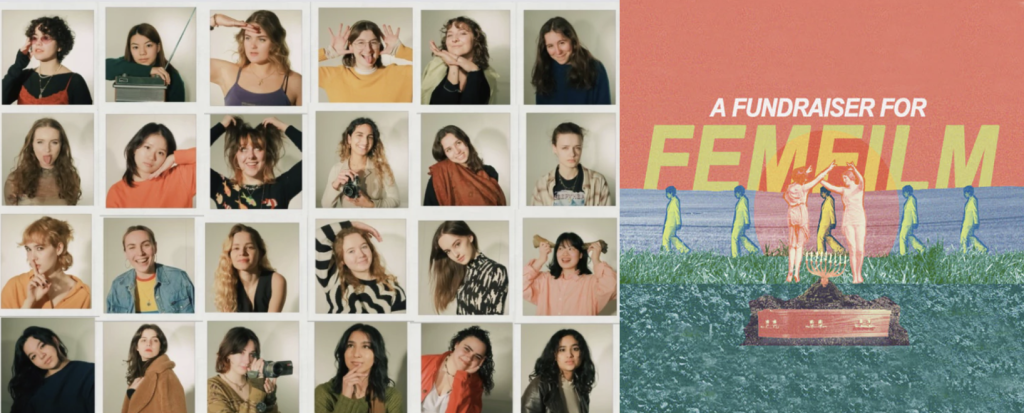 When Romy's husband, Gad, dies suddenly she finds herself inviting his 21 year old girlfriend Alex to the Shiva. At the end of the 7th and final day, the two women are left alone together, Romy unsure of what moved her to invite Alex and Alex unsure of what possessed her to accept. Despite much disconnect, they find moments of mutuality, liberation and understanding. We wanted to tell a story entirely based on the emotions evoked within a single conversation, to see what that could expose about individuals and how we relate to one-another.
Pigeon-Livered, Sophiya Sian & Sam Q Jackson
The Term 3 Production has just finished wrapping in a field, in the middle of nowhere.

This surreal satire, written by Sophiya Sian and directed by Sam Q Jackson, takes place in a recently relocated Human Resources department under strict order to be of no help. The Intern works up a tree, the Pigeons in the communications department are on strike and the Head of HR, well she couldn't tell you how long she's been typing at her desk for. A gentle mocking of the absurdities many of us find ourselves trapped in at one time or another, this tragicomedy is the society's most ambitious project in recent years, the film gathered a crew of 30+ students to work on both live action and stop motion animation – all whilst shooting on the renowned Arriflex 16BL film camera, notably used by Christopher Nolan during his time at UCL.
@pigeon_livered
Independent Student Films
Alongside Term Films, the society supports independent student filmmakers be it through affiliate bids, equipment hire or (most importantly) fostering connections between creatives. Read on to see the result…
Long Way From Home, Laura Martin
What's your latest project all about?
A short coming of age film following a recent university graduate who embarks on a road-trip into London with an old friend, to discover her life's purpose. The film follows themes of loneliness and diverging friendships. The premiere for it will be on October 8th in London for anyone who is interested.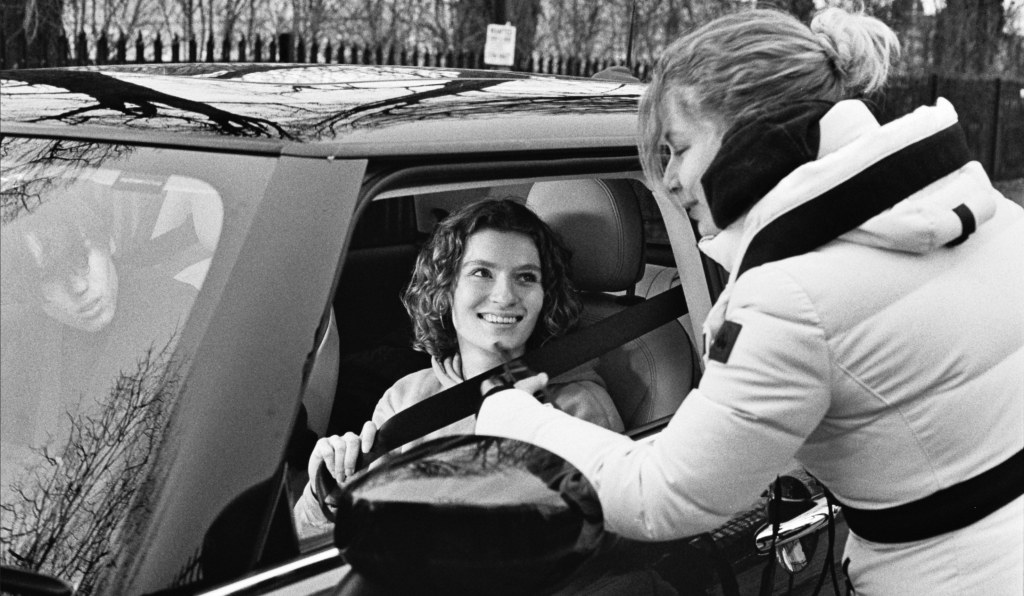 @longwayfromhomeshort
Next steps?
I'm currently studying filmmaking at London Film School, have just premiered the Long Way From Home and am also developing my next film! It is a short psychological drama following an aspiring dancer who has fallen into an artistic slump. They decide the logical conclusion to this slump (and the only way to get out of it) is by falling in love. To achieve this she avoids traditional methods, and instead opts for witchcraft – things begin to take a strange turn.
Film Soc in 3 words?
A filmmaking hub.
A Flight of Fancy, Diego Collado & Campdale Motion
What's your latest project all about?
After meeting at FilmSoc, we moved in together and have been making short films as Campdale Motion ever since! This summer, we completed our latest project: "A Flight of Fancy" (Diego Collado), a story about a long distance relationship between an RAF officer and his wife in 1949. While Clive plays music to Sibyl over the radio, their communication is heard by a strange visitor.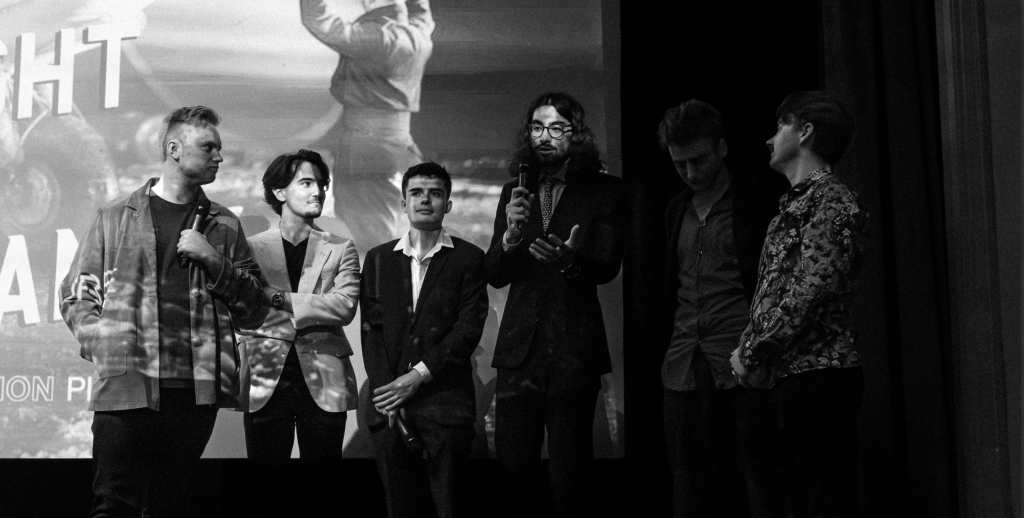 @campdalemotion
How to find the right team?
It is the same situation as finding the right flatmates to live with: you want people with whom you can share space, time, and responsibilities. And if they happen to be the same people with whom you are living, make sure everyone is there to clean the house after you wrap.
Film Soc in 3 words?
Term Films, Studio, C-stands
A Man's Tide, Saul Lotzof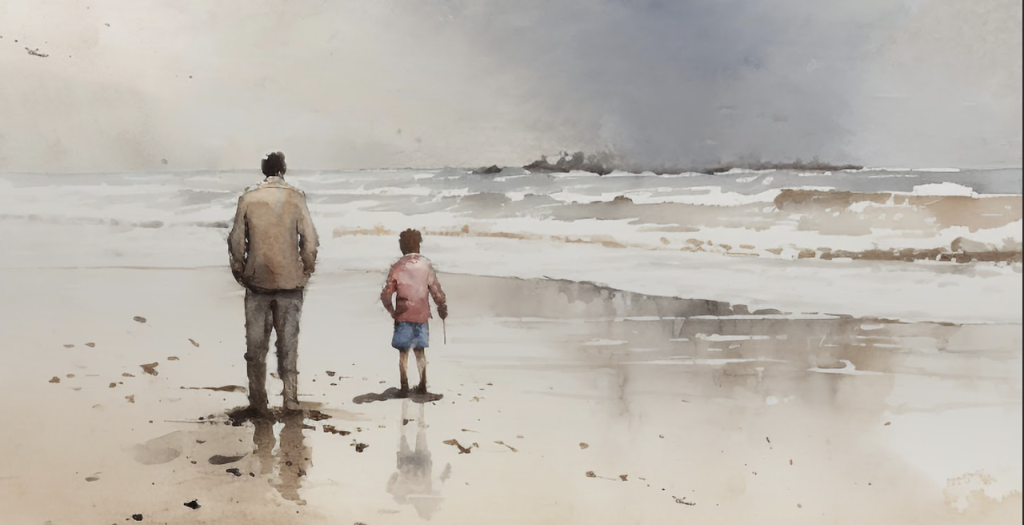 @amanstidefilm
"Building a sandcastle together on a beach, a toddler helps a man process his grief". A Man's Tide is a short film I've written and directed, with several other FilmSoc members. We've crowdfunded over £8000 for the production, and will be working with NFTS alumni and other professionals alongside the Miscarriage Association, who are our charity partner.
Alongside AMT, I'm also developing on a web solution I made for FilmSoc last year (Affiliate Link) with a team of friends. The platform used to help members connect to make films, but a new platform is coming – much more ambitious in scope.
A lesson FilmSoc taught you?
FilmSoc taught me too much to stuff into a pithy answer, so I'll say what I think might be the most useful. I've learned to listen better, to be more collaborative and to have a little more patience. Yet, the thing that's been most important to me is something that I think I knew before coming to UCL, that FilmSoc has only highlighted: perseverance is key! Nothing happens unless you make it happen.
Film Soc in 3 words?
A brilliant beginning.
Precipice, Çağrı Ustaoglu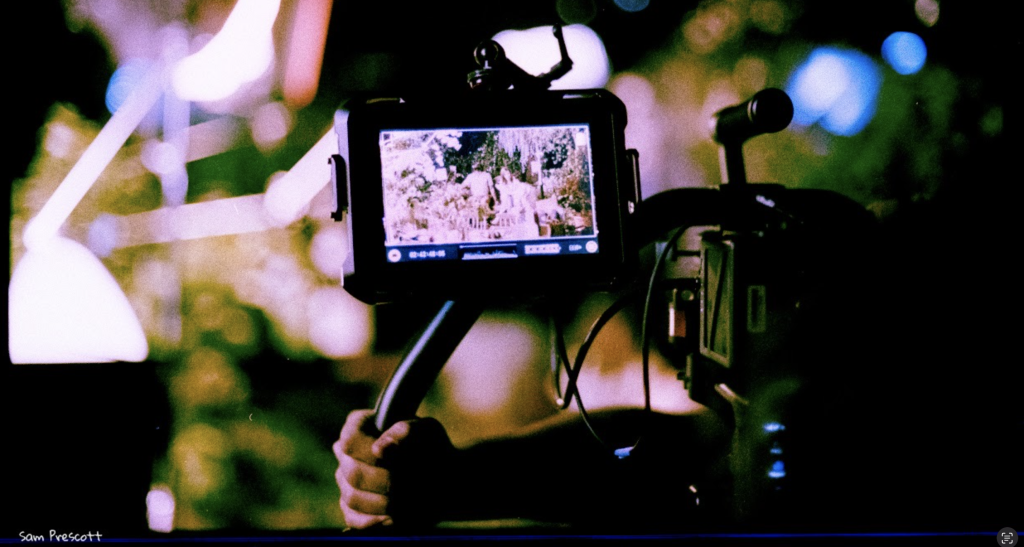 @precipice_short.film
This being my first short film, the aim was to see how well we could execute a simple idea: a man searches his room for the source of an increasingly disturbing sound until he finds its source to be something unexpected. Next up is completing the post-production of 'A Fig Story' – the film we made soon after wrapping up on Precipice! I've also recently acquired a new super 8 camera so hope to experiment with some ideas using that.
Film Soc in 3 words?
Community, opportunity, fulfilment
Twatter, Will Dupere
Twatter is a comedy short film with the sole intention of being as funny as possible.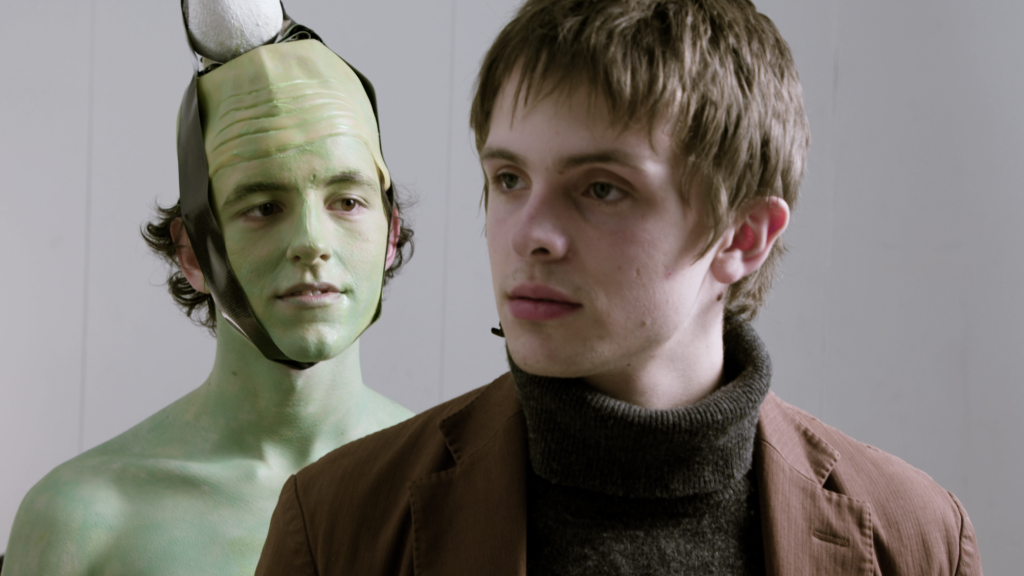 @twatterfilm
I wanted to capture the vibe and style of old comedy whilst pushing the narrative form of a short film – making fun of the industry in the process. Next, I am working on a body horror film called the Shedding. The film is an excuse to experiment with practical effects – revelling in the unique magic of retro horror – all whilst telling a personal story that is both subversive and inclusive.
The Kiss, Pedro Tafur
In spring, I directed "The Kiss", a short film based on Anton Chekhov's short story. Together with the team of @campdalemotion, we shot a contemporary interpretation of the novella trading late 19th Century Russia for our student house. After being kissed by a mysterious woman, an aspiring botanist wonders: Was it love or just a game? Or perhaps, just a great misunderstanding…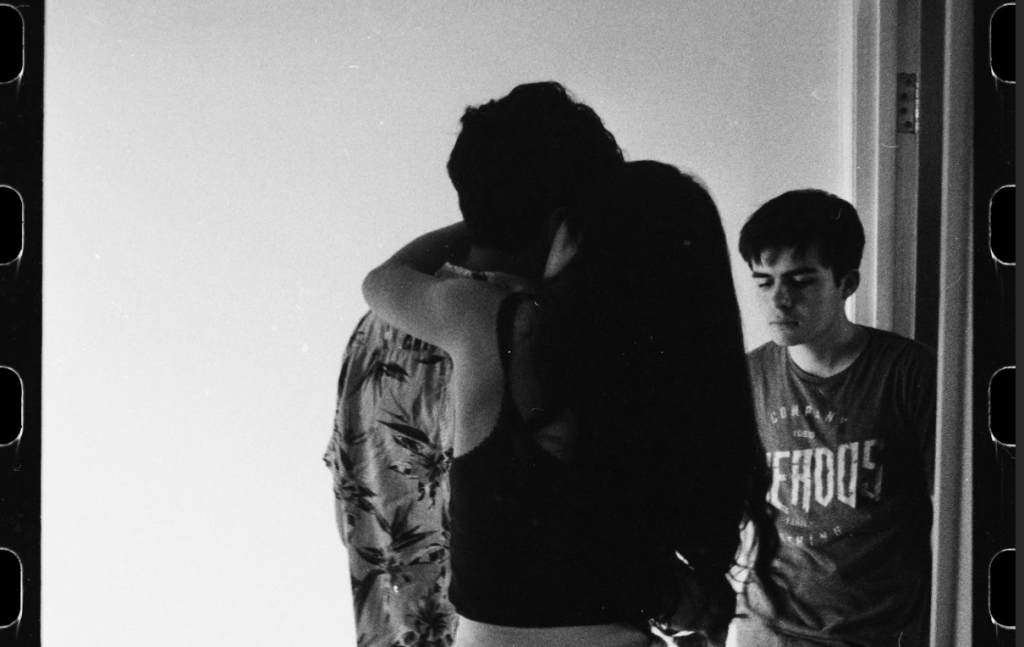 @campdalemotion
Trickiest think about directing?
According to Instagram, Spielberg told Stanley Kubrick that "the most difficult and challenging thing about directing a film was getting out of the car." While I was directing my first film I felt that I was never going to get out and that the car was going to crash before we even started shooting. But in the end, like Kubrick also said: "When you finally get it right, there are not many joys in life that can equal the feeling."
Film Soc in 3 words?
Friends, Education, Post-production room