BFI's London Film Festival is in town! The FilmSoc Blog is back for the 65th edition of the city's largest film festival, delivering a look at the hits and misses of the 2021-22 season.
Dominic Ko reviews Alex Camilleri's directorial debut concerning the struggles of a poor Maltese fisherman.
Writer-director Alex Camileri makes a big splash at the London Film Festival with his directorial debut on the toils and troubles of Maltese fishermen. Luzzu, the title, referring to traditional fishing boats, focuses on a young, self-employed fisherman, Jesmark, and his struggle to feed his family in a sunset industry. Jesmark Scicluna, who is a real Maltese fisherman, is masterfully portrayed in an adjusted reflection of his own life.
Jesmark's life is caught in a storm as he tries to manage his personal crises, such as battling with his newborn son's health woes and familial pressures, against a backdrop of economic difficulties. Competition from sea-hogging commercial trawlers and draconian EU legislations threaten Jesmark's livelihood, pressuring him to forsake a trade that has fed his family for generations. Jesmark takes pride in coming from a long line of fishermen, and his care for his luzzu — which had been passed down from his father, grandfather, and generations beyond — is a testament to that. The camera reflects that affection with devoted shots of the boat's face. Nevertheless, Jesmark's luzzu is in dire need of repairs due to its age, forcing him to pause his fishing. With the family heirloom ashore for repairs, Jesmark is forced to reflect hard on his life and grapples with life on land, where his independence is undermined. Like a fish out of water, Jesmark struggles to make ends meet without his boat. He is confronted with an opportunity to provide long-term security for his new family with an EU buy-out deal meant to help transition fishermen to other industries. However, he sees no honour in that choice, which is evidently made clear when he meets an old friend who scrapped his luzzu and gave up his fishing licence.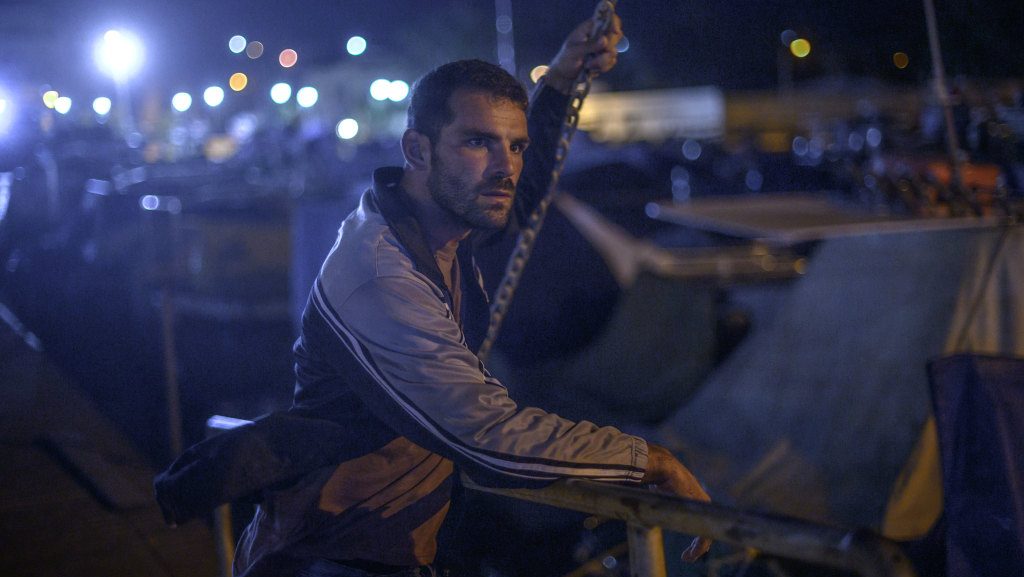 Soon, he discovers a black-market operation at his fish market and desperate to make ends meet, he consorts with the enemy. Teaming up with a Southeast Asian immigrant, Jesmark descends down a slippery slope of criminality — from selling fish on the black market to sabotaging the fishing gear of his friends (one of which belonged to his best friend David, who was Jesmark's real-life cousin and fellow fisherman). It was a depressing sight to see — a morally intact, hardworking young man forced to slowly cut out the good in him just to feed his family. Parallel to his transformation is the reconstruction of his luzzu. In a monologue, Jesmark asks his infant son: "If you change every piece of a boat, is it still the same boat?" This question haunts Jesmark as he struggles to get accustomed to his new way of life.
Part docu-drama, part melodrama, Alex Camilleri's debut feature is a riveting watch. Camilleri did an exceptional job in portraying the struggles of Maltese locals and the small nation's skirmish against the colossal bureaucracy we know as the EU. Intentional or not, it presents a less than positive portrayal of the EU, showcasing how its broad stroke regulations weigh harshly on smaller member states and its locals who often struggle to be heard.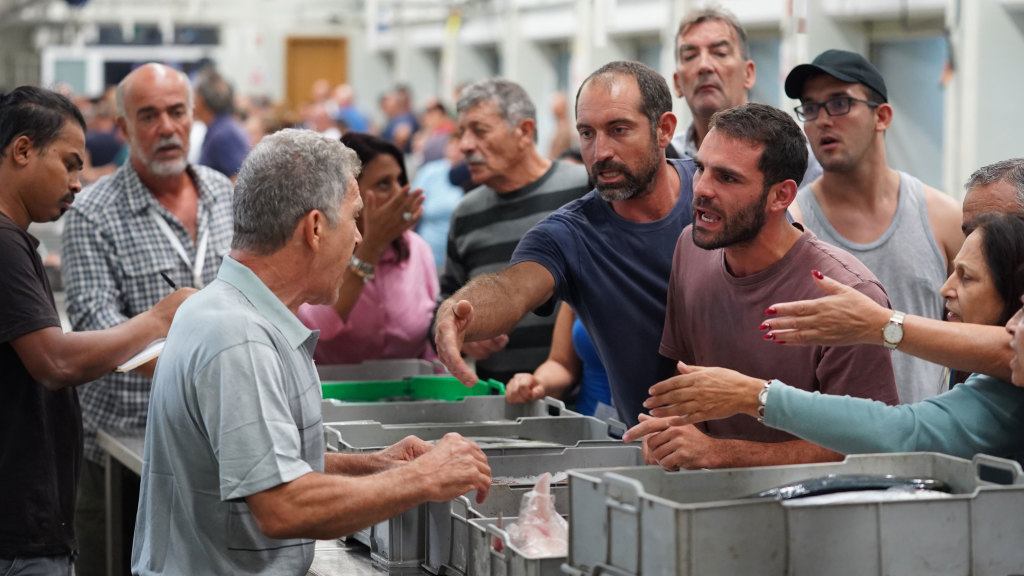 A moving tale of contemporary strife, the film is naturalistic and authentic. Camilleri's desire to showcase genuine community relations and characters extend to his casting choices. Choosing to cast non-actors and real fishermen kept the movie grounded, real, and raw. In the post-movie interview, Camilleri mentioned that Jesmark and David were strong collaborators on the film and helped stamp out any flourishes Camilleri wanted to add for cinematic sake. "I wouldn't do that as a fisherman," Jesmark would stop Callimeri. Casting these fishermen also gave the movie clearer access to the emotional truth and core of the film, as essentially they were playing alternate variants of themselves. The delivery of their dialogue and body expressions were so compelling as they were real, genuine reactions to what the fishermen would have felt in that situation. Complementary to the commanding performances was the cinematography, many of which were handheld shots. This deliberate choice elevated the visual concept and immersed the viewer into the world of Malta as if real life was unfolding before our eyes.
Malta is so often used as a backdrop for big Hollywood productions, a stand-in for fantasy land as it never plays itself on-screen. Camilleri succeeded in spotlighting the true beauty of Malta, showcasing its people and sights beyond Hollywood's one-dimensional portrayal. It was not shy to showcase the rougher parts of the island and its chaotic cacophony. The palettes of the sea, sky and vividly coloured luzzus kept the cinematography clear, crisp, and colourful. You cannot help but desire to soak in the same sun beaming on Malta.
I thoroughly enjoyed this feature. A rare, home-grown Maltese production that was made against the odds, in an environment where birthing local filmmakers is akin to swimming against the tide. Hearing the director share his journey and views after the movie was heartening. Beyond being a technical masterpiece and a powerfully authentic drama, Luzzu serves as an encouragement to aspiring filmmakers from smaller countries; there is no shame in being a small fish in a big pond. If you look hard enough and tap on the authenticity of your story, you can break through the edge of the screen and touch audiences around the world. As Jesmark puts it, "That's the spice!"
Luzzu out right now: